Lawmakers seek to free Afghan soldier detained at U.S.-Mexico border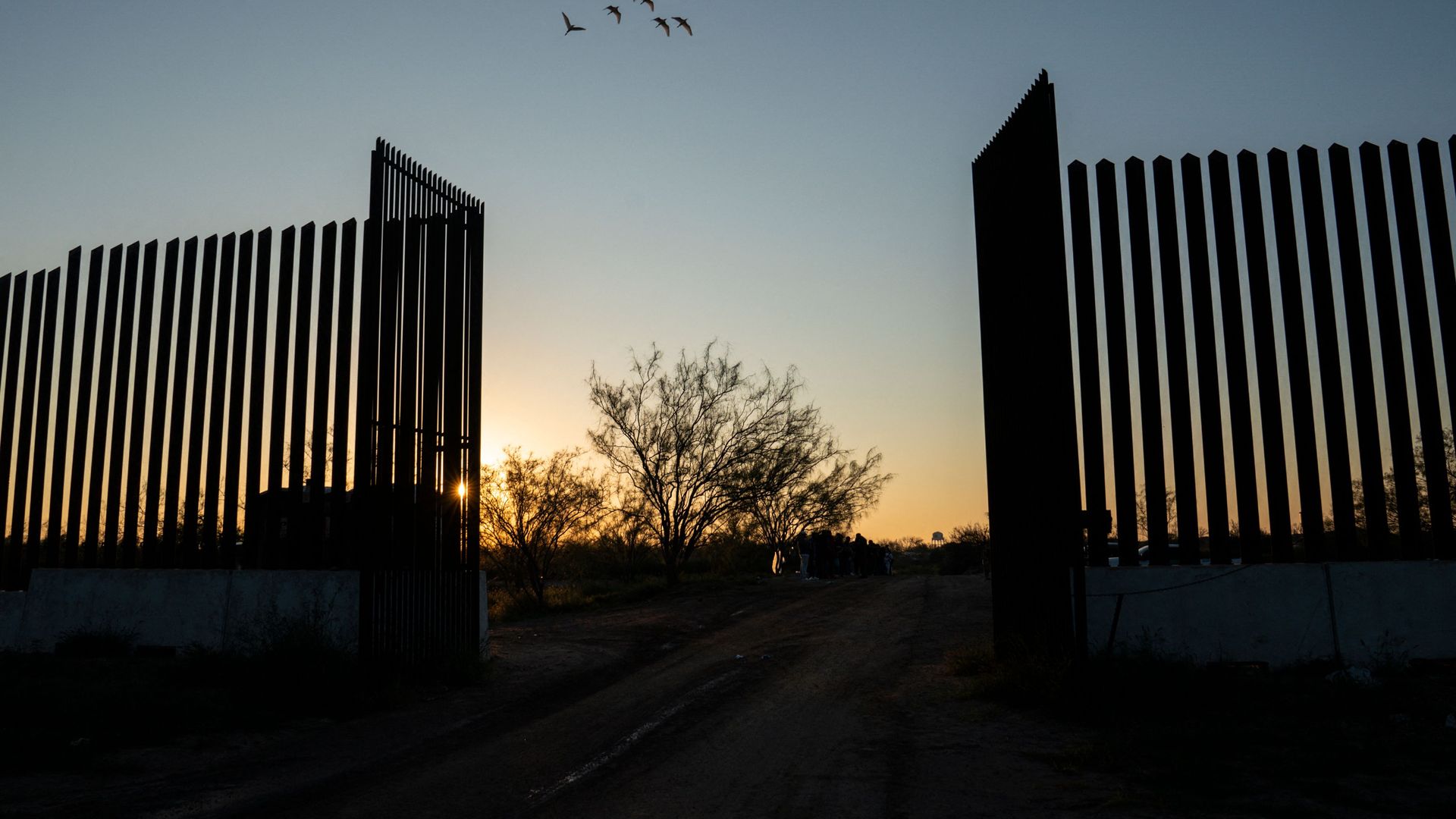 An Afghan soldier is still seeking asylum in the United States after being arrested at the U.S.-Mexico border last fall, the Associated Press reports.
The big picture: Lawmakers, military groups and attorneys are all working together to free him from a Texas detention center, citing his clean record and military service.
"It's honestly just shameful that we've treated people that helped protect our country this way," Jennifer Cervantes, one of Wasi Safi's attorneys, told AP.
How we got here: Wasi Safi originally fled from Afghanistan to Brazil after the American withdrawal in August 2021. He feared potential acts of revenge from the Taliban, AP reports.
After making his way from Brazil to the U.S.-Mexico border, Wasi Safi was arrested near Eagle Pass, Texas, and is still being held in a detention center in Eden, Texas, AP reports. He is hoping for asylum in the United States.
During his dangerous journey to the United States, Wasi Safi reportedly held onto documents about his time as a soldier working with the American military.
"He tried every way possible to save these certificates in the hopes that once he ... presents his appropriate documents at the southern border ... he would receive a warm welcome and his service would be appreciated and recognized," said his brother, Sami-ullah Safi, per AP.
Be smart: If he returns to Afghanistan, he might be killed by the Taliban, which has been responsible for hundreds of deaths of Afghan officials and security force officers, according to a United Nations report.
Zoom out: In December, a coalition of American veteran groups called on President Biden to intervene in Wasi Safi's case as he faces potential deportation, CNN reports.
The groups said in a letter to President Biden that Wasi Safi "served faithfully alongside US Special Operations Forces" while in Afghanistan and "continued to support the Northern resistance against the Taliban" even after the United States left the country.
Earlier this month, Rep. Sheila Jackson Lee (D-Texas) demanded Wasi Safi's release and for the Biden administration to pardon him for any crimes from crossing the border, the Texas Tribune reports.
"This is a mistake that needs to be corrected immediately," she said.
More from Axios:
Biden targeting illegal border crossings
Biden braces for potentially 14,000 migrants a day
Go deeper