New Dem governors adopt jobs policy championed by Republican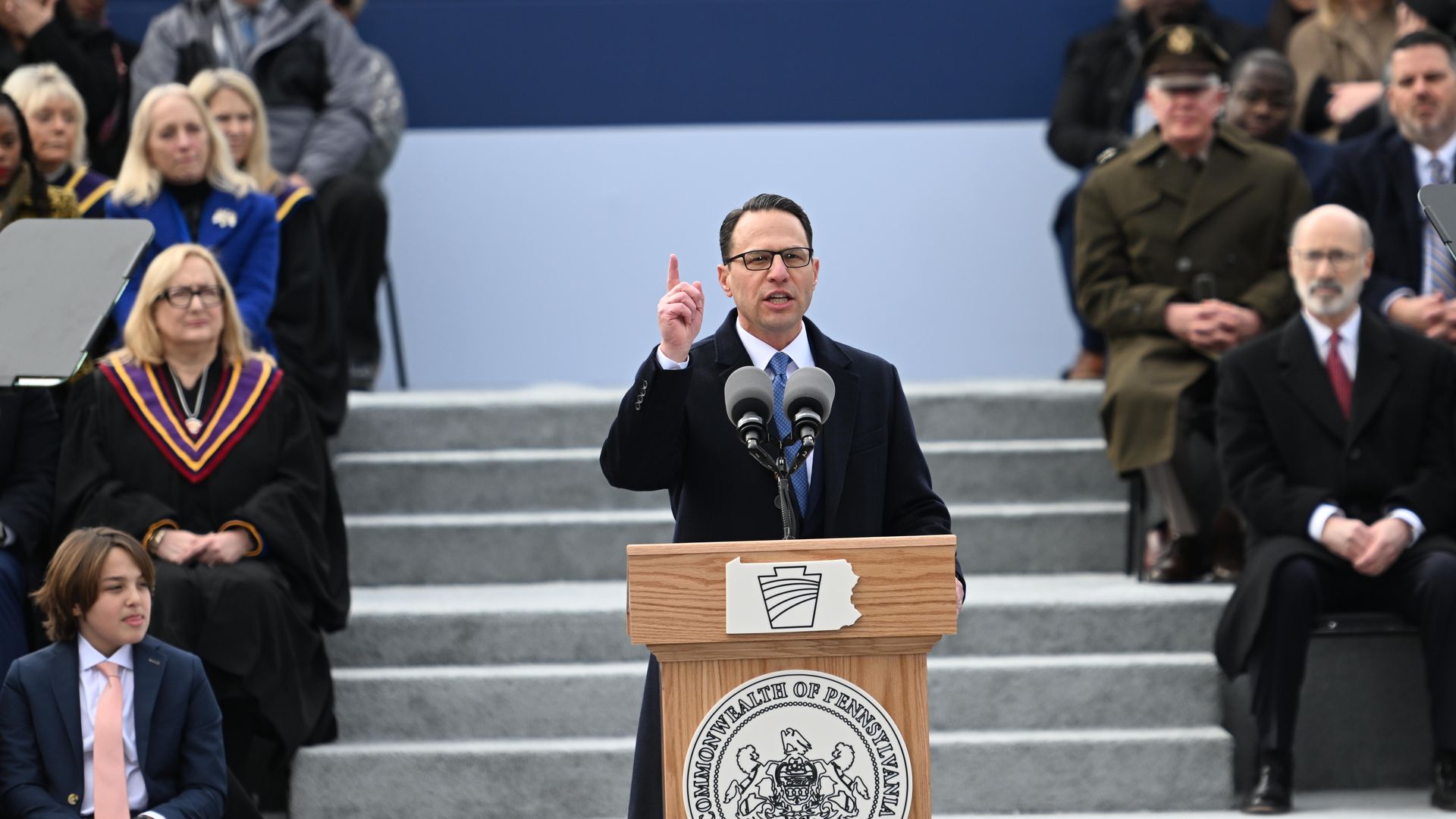 A pair of newly inaugurated Democratic governors are moving swiftly to secure bipartisan victories in their first week in office, including by adopting a popular jobs policy pioneered by a Republican.
Why it matters: Maryland Gov. Wes Moore and Pennsylvania Gov. Josh Shapiro are viewed as two of their party's top rising stars. Both were sworn in on Wednesday, with Moore making history as Maryland's first Black governor and only the third elected in U.S. history.
What's happening: In his first act as governor, Shapiro signed an executive order eliminating the four-year college degree requirement for 92% of all state government jobs — impacting about 65,000 positions.
Republican Gov. Larry Hogan, Moore's predecessor, made Maryland the first state to eliminate the requirement for thousands of state jobs last March.
Moore, who championed the idea on the campaign trail in 2022, is expected to keep the policy in place, sources told Axios.
The big picture: The jobs policy is seen by some conservatives as a way to address issues within the higher education system.
"It's time to debunk the fiction that a prestigious degree is the only key to the American dream," Hogan wrote in an Oct. 4, 2022, WSJ op-ed, accusing some "elite" institutions of being "openly hostile to core American values."
Democrats see the policy as a step toward greater equity in the job market, particularly for Black and Latino workers who are less likely to have college degrees.
The big picture: Moore and Shapiro — both viewed as potential future presidential contenders — won landslide elections in November in part by adopting messaging on patriotism and freedom traditionally associated with Republican campaigns.
Their ability to forge coalitions of Republicans and independents — while also firing up the Democratic base — is being closely watched as a model of success for future national elections.
What to watch: While Democrats might find unity with Republicans on some economic policies, issues like abortion are sure to drive them apart — especially at the gubernatorial level.
Moore is expected to announce this week he's releasing millions of dollars in state funds formerly restricted by Hogan, allocating them toward combating climate change and providing abortion care.
Go deeper