Parts of Greenland warmer now than in 1,000 years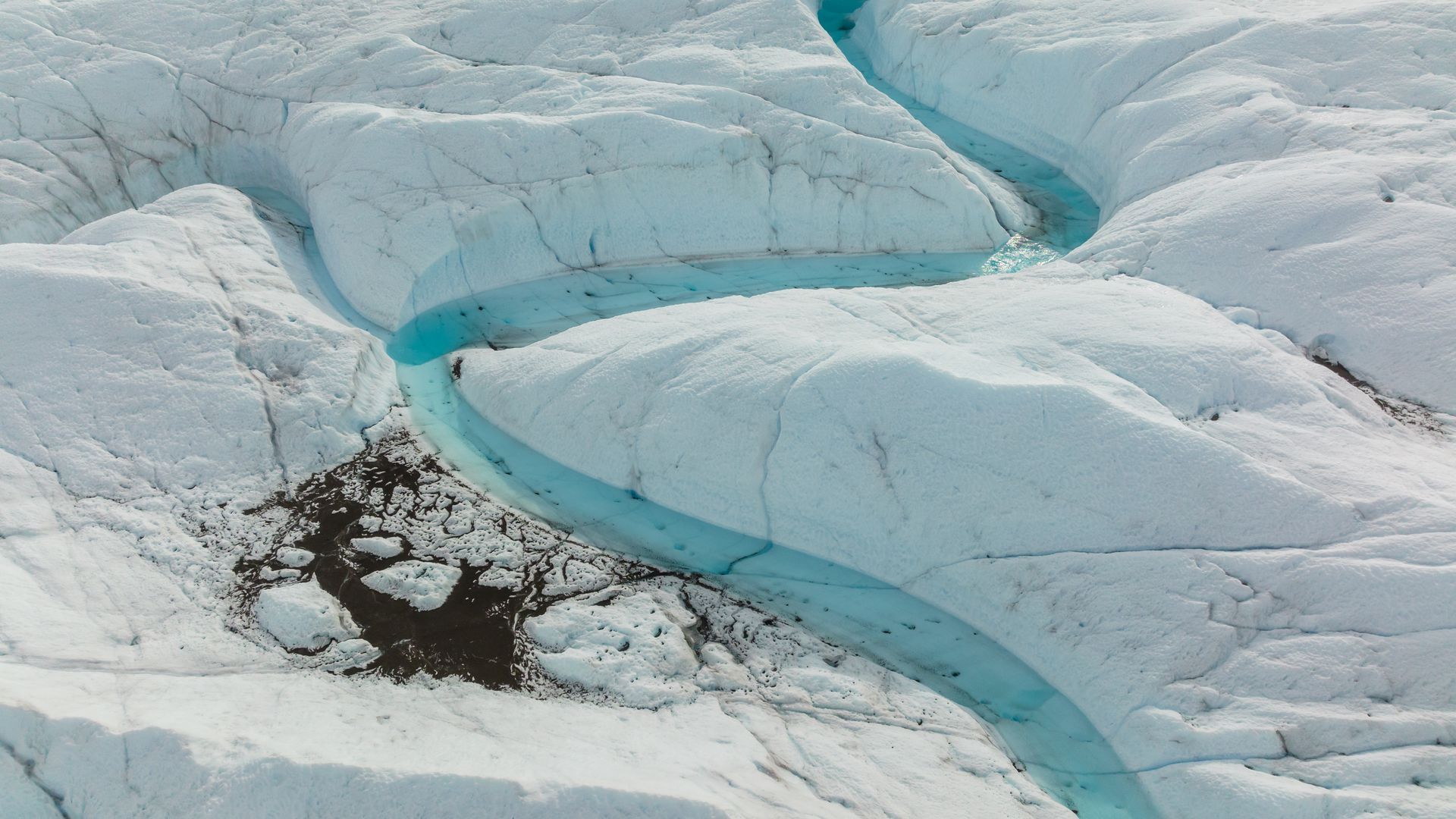 Northern and central Greenland were warmer in the early 21st century compared to any period in at least the past 1,000 years, a new study found.
Why it matters: The new research offers the first conclusive evidence of human-induced long-term warming and increased meltwater runoff in the northern and central parts of Greenland, typically the coldest parts of the ice sheet.
How much and how fast the ice sheet melts will help determine the fate of coastal residents worldwide, given its contribution to sea level rise.
The big picture: The study, published in the journal Nature, finds that the warming during 2000-2011 exceeded the peak from swings in temperatures during pre-industrial times "with virtual certainty," and is about 1.5°C warmer than it was during the twentieth century.
The likelihood that such temperatures would occur during the period from 1000-1800 is "close to zero," the paper states.
The researchers worked to overcome a large amount of natural climate variability in the region by obtaining as many high quality ice core and other climate records as possible.
Threat level: "Global warming is now detectable in one of the most remote regions of the world," the study states.
The reconstructed history of meltwater flowing off the ice sheet shows a spike during the 2000-2011 period that is unprecedented for the past millennium, a trend it predicts will continue, though with less certainty than the temperature conclusions.
What they're saying: "I hope this is a reminder for everyone that we should be worried, very worried about the Greenland ice sheet melting away," Eric Rignot of UC Irvine and a senior researcher at NASA, who was not involved in the study, told Axios via email.
Ian Joughin, a climate scientist at the University of Washington, who also not involved in the new work, said the study offers valuable new data. "Greenland is warming with a clear linear trend, which likely will steepen with time," he said.
Yes, but: Joughin cautioned that natural variability in the region means future decades could see lower amounts of warming and melting, at least temporarily.
Go deeper