First look: U.S. wants to help export Ukraine's e-governance app to other countries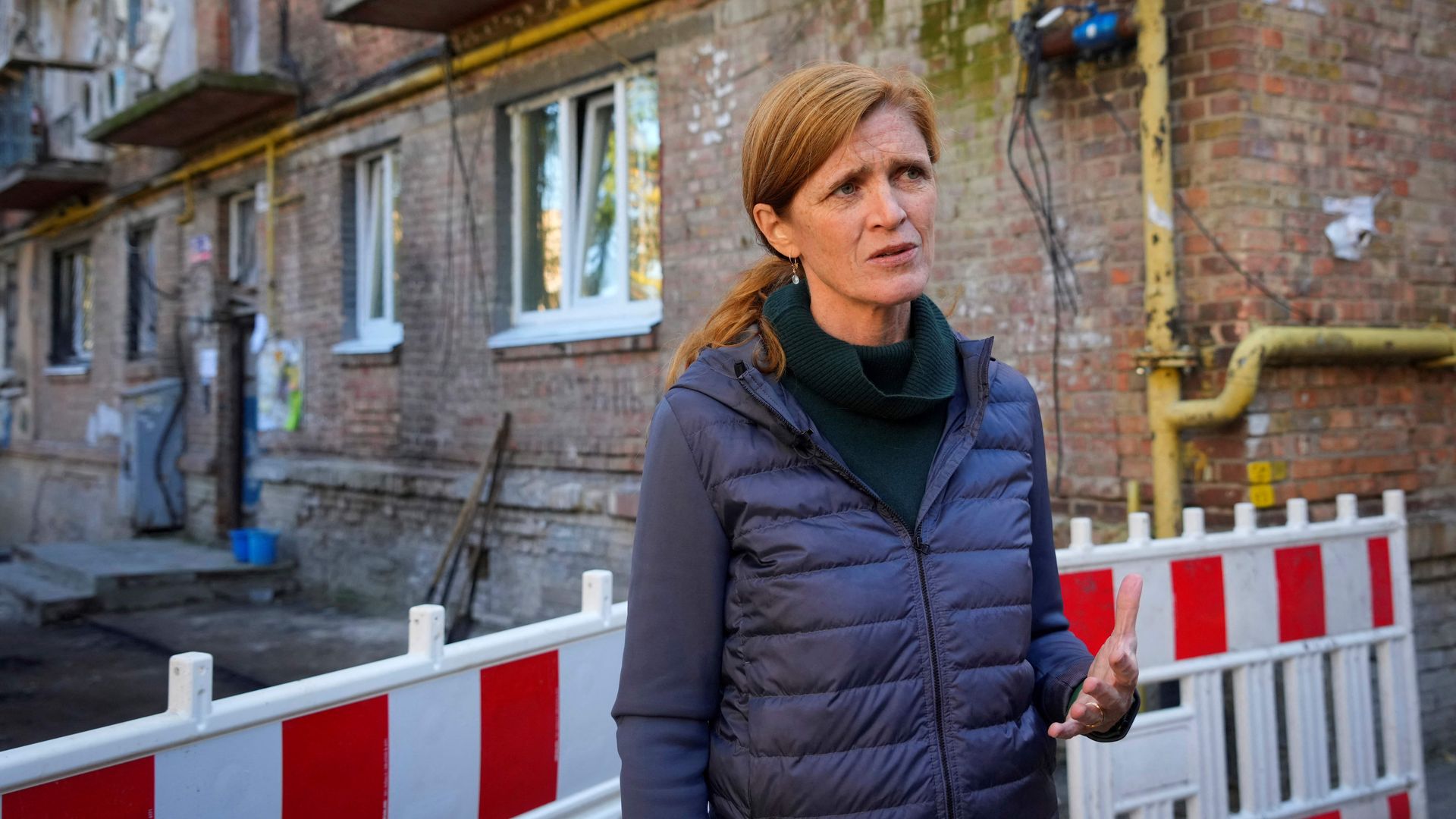 DAVOS, Switzerland — The U.S. hopes to replicate the success of an e-governance app used in Ukraine in other countries, USAID Administrator Samantha Power told Axios on the sidelines of the World Economic Forum's annual meeting.
Driving the news: Ukraine rolled out its Diia app in 2020 to allow citizens to access ID documents, register a business and obtain various government services from their smartphones. Since Russia's invasion began last year, the app has been expanded to include additional tools like reporting damage from Russian strikes.
As of last month, nearly 18.5 million people — more than half the adult population — were using the latest version of the mobile app, Ukrainian officials say.
State of play: USAID provided funding to Ukraine's Ministry of Digital Transformation to help develop Diia and improve its cybersecurity, and allocated another $8.5 million to help expand the app's services during the war, Power said in an interview on Tuesday.
Ukraine is willing to share its approach and technology with other countries, and USAID plans to begin discussions with countries about potentially using Diia as a template to build their own apps, Power added.
That will start Wednesday in Davos, when Power and Ukrainian Vice Prime Minister Mykhailo Fedorov are set to discuss the idea with a handful of countries and potential private sector partners who could help scale it.
The big picture: Power views this as part of a broader effort to help democratic reformers around the world deliver for their people, and says countries would be selected accordingly.
"We want to look at the bright spots, at the countries that are committed to transparency and an anti-corruption agenda, that are bucking the global trends," Power said. She noted that Moldova's reformist government has already expressed interest in Ukraine's e-governance approach.
Power also hopes to partner with countries in the global south. Given the current "economic headwinds," even leaders who are working to clean up corruption and improve governance may struggle to improve the lives of their citizens, she said. An app that allows citizens to file taxes or access birth certificates without waiting in line for hours could be one tangible improvement, she argued.
Yes, but: There are potential security and privacy concerns.
It's not hard to envision a government using such an app to track a citizen's movements and activities, or manipulating the provision of government services via the app for political gain.
Power said those questions have not all been thought through yet, though she's approaching it with "eyes open on the risks inherent in technology and governance, to put it mildly."
Overall, she said her bet is that replicating the Diia model will be good for access to services, economic growth and government transparency.
What's next: Power said the project is in its infancy. So far $650,000 has been set aside to conduct feasibility studies in countries that express interest, including on factors like smartphone penetration and regulatory issues.
Go deeper