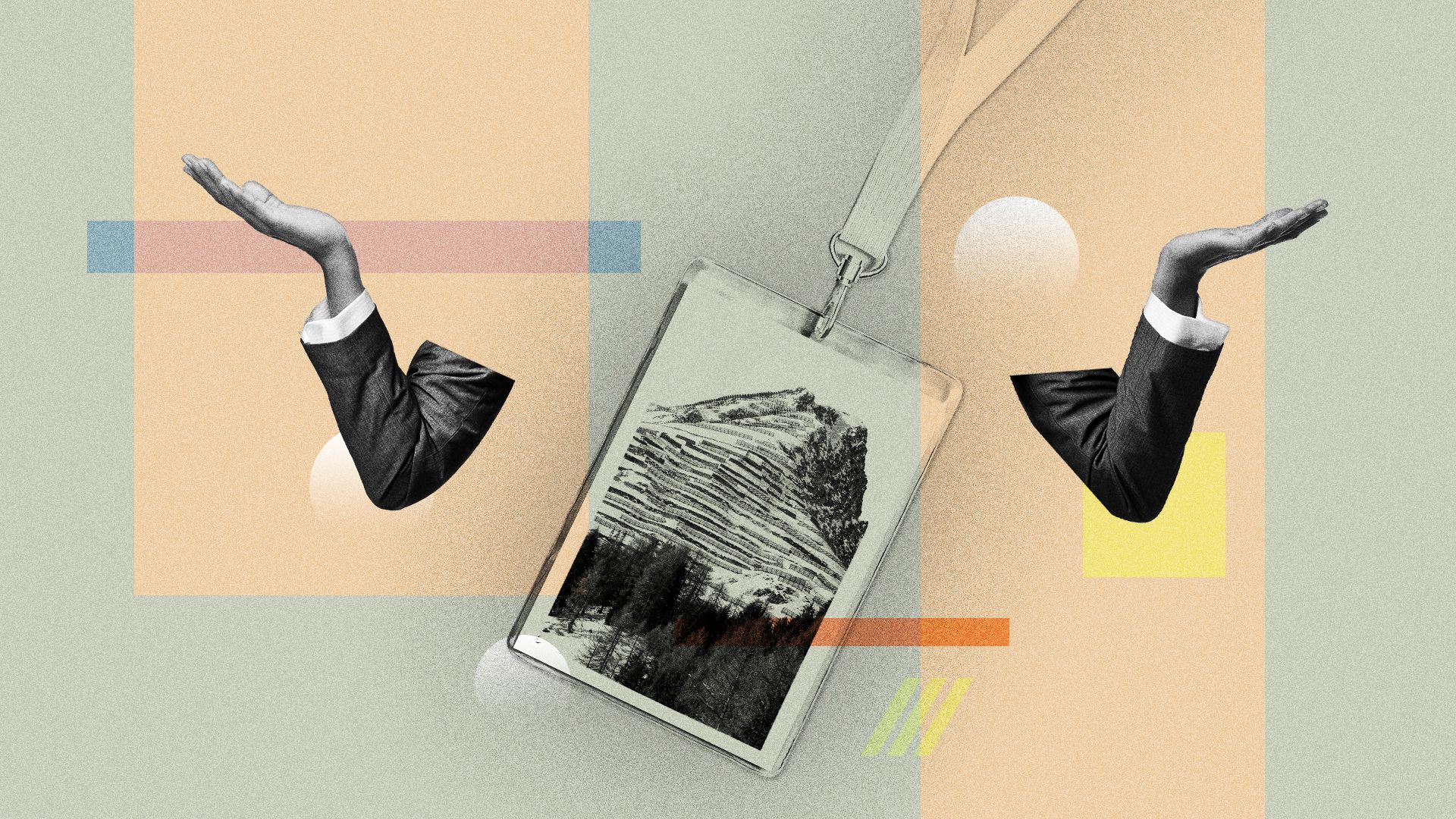 The power of Davos is its guest list. Attendance this week at the first full-fledged gathering in three years appears robust — though many of the biggest names in global politics and business are missing.
Why it matters: Beyond the panels and Alpine views, the World Economic Forum's annual meeting is basically the world's greatest hotel lobby: Power players can pack their schedules with high-level meetings, sip champagne with clients and keep up with their competitors.
The Forum faces growing skepticism and competition, leading some to contend that it could slide, or has already slid, into irrelevance.
But Davos still holds an allure for companies and countries seeking global investment and respect — the new presidents of Colombia and the Philippines are attending, for example, and startup founders are competing for attention with blue chip companies.
The big picture: The forum's celebration of globalization and core premise of bringing the international elite together to solve global problems can feel like a relic of the post-Cold War haze. Quips about taking private planes to a ski resort to lament climate change have become an annual tradition.
Yet according to the organizers, this year's forum will host a record number of business and government leaders, including 50 heads of state, 56 finance ministers, 19 central bank governors and more than 600 CEOs.
A WEF official told reporters ahead of the annual meeting that they'd never had so few cancellations.
Yes, but: A clear majority of the world leaders are from Europe at a time when global power is seeping away from the continent, and just one G7 leader — German Chancellor Olaf Scholz — made the trip.
President Biden isn't coming, while Treasury Secretary Janet Yellen is traveling to Switzerland to meet Chinese Vice Premier Liu He on Wednesday, but not stopping in Davos. Climate envoy John Kerry and Secretary of Labor Marty Walsh are among the U.S. attendees.
Liu is leading the Chinese delegation, but President Xi Jinping isn't coming and relatively few of China's tech and industrial giants are represented. Russian officials and oligarchs dropped off the invite list after the invasion of Ukraine.
Many of the usual suspects are here: the CEOs of JP Morgan and Goldman Sachs; European Central Bank chief Christine Lagarde; U.N. Secretary-General António Guterres.
One of the more surprising attendees is new Colombia's new leftist president, Gustavo Petro, a former Marxist rebel. New Philippines President Bongbong Marcos is also here.
New leaders often visit Davos for a coming-out party, perhaps because the Forum's stage guarantees a high-level audience without any awkward questions (about the Marcos family's corruption, for example).
However, Brazilian President Luiz Inácio Lula da Silva won't be in Davos and chose a different annual gathering, COP27, to reintroduce himself to an international audience.
The annual UN climate conference is now arguably a bigger draw for prime ministers and executives, leading to the question of whether COP is "the new Davos."
There's other competition as well. George Soros, the billionaire financier and philanthropist whose dinner party was a staple on the Davos calendar, is skipping this year in favor of next month's Munich Security Forum.
Zoom in: Several CEOs and executives who did make the trip tell Axios that the guest list is still a huge draw.
"It hasn't even started and I've had five great meetings. Usually, I would have to do a lot of traveling to see all these people," Andres Gluski, CEO of energy firm AES and a first-time Davos attendee, told Axios on Monday.
Andy Baldwin, global managing partner for EY, says the professional services giant keeps coming back to Davos because of the unique "constellation" of high-level attendees across sectors. He'll be seeing clients from around the world all week, and "I'll see the CEOs."
The programming can feel like a sideshow compared to the networking, but one billionaire attendee told Axios he goes every few years and listens for ideas that could impact his industry. This year's agenda is heavy on climate concerns and AI.
The bottom line: Davos is a self-perpetuating phenomenon. As long as global elites keep coming, global elites will keep coming to meet them.
Go deeper