Senior Biden official visits Iraq as U.S. and Iran vie for political influence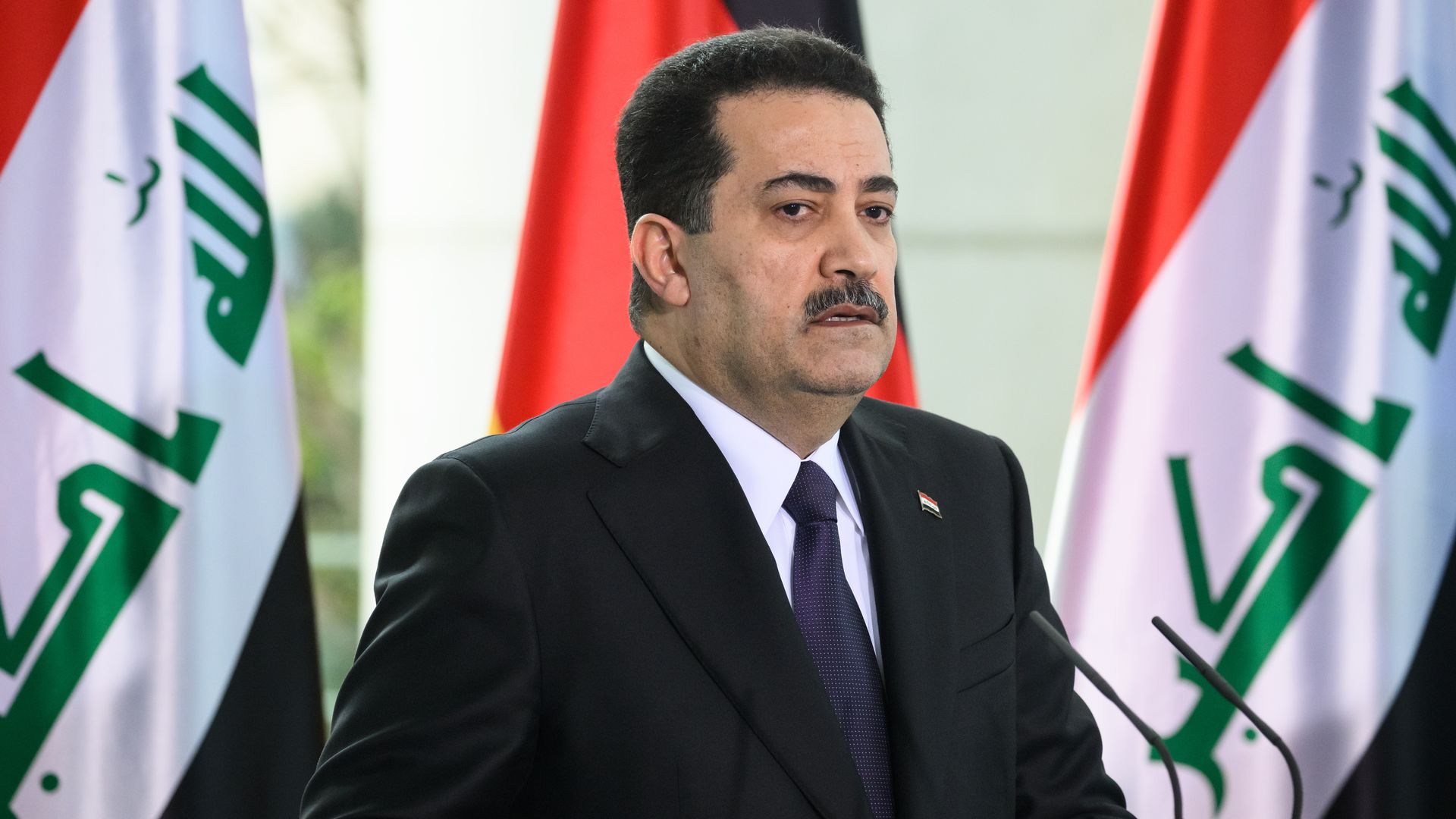 Brett McGurk, President Biden's top Middle East adviser, visited Iraq this week to discuss security cooperation between the two countries with new Prime Minister Mohammed Shia al-Sudani, the Iraqi Prime Minister's office and the U.S. Embassy in Baghdad said.
Why it matters: The U.S. and Iran are fighting for political influence in Iraq. McGurk is the most senior White House official to visit Baghdad since al-Sudani assumed office three months ago.
The big picture: Al-Sudani, who was appointed after being endorsed by the pro-Iranian factions known as the Coordination Framework, is trying to balance Iraq's relations with the U.S. and its relations with Iran.
Despite pressure from pro-Iranian militias in Iraq that call for the withdrawal of U.S. forces from the country, al-Sudani defended the U.S. military presence, telling the Wall Street Journal in a recent interview that it is still needed to fight ISIS.
Driving the news: McGurk arrived in Baghdad on Monday with State Department energy envoy Amos Hochstein after a short visit to Jordan, where they met King Abdullah II.
Al-Sudani told McGurk and Hochstein that his government wants to strengthen cooperation with friendly countries "in a way that secures the interests of the Iraqi people," according to a statement from his office.
McGurk stressed Biden's commitment to the U.S.' strategic relationship with Iraq and emphasized the administration's willingness to support the Iraqi government's reforms in the areas of energy, infrastructure and climate, the U.S. Embassy in Baghdad said.
McGurk also told al-Sudani that the U.S. is committed "to advise, enable and assist Iraqi forces in their fight against ISIS and to ensure that ISIS can never again regenerate in Iraq and Syria."
McGurk and Hochstein then traveled to Irbil, where they met with Nechirvan Barzani, the president of the Kurdish region. They discussed the need to ease tensions between the regional and federal governments over oil production in the area.
State of play: While McGurk was in Iraq, the commander of Iran's Islamic Revolutionary Guard Corps-Quds Force Ismail Qaani also arrived in Baghdad for talks with leaders of the pro-Iranian political factions and militias, according to Iranian and Iraqi press reports.
It was Qaani's second visit to Baghdad since the new Iraqi government was formed.
During the meetings, Qaani discussed al-Sudani's public support for the U.S. military presence in the country, according to Al-Araby Al-Jadid.
What's next: Iraqi Foreign Minister Fuad Hussein is scheduled to travel to Washington in early February for talks with Secretary of State Tony Blinken.
Go deeper