The downfall of higher education rankings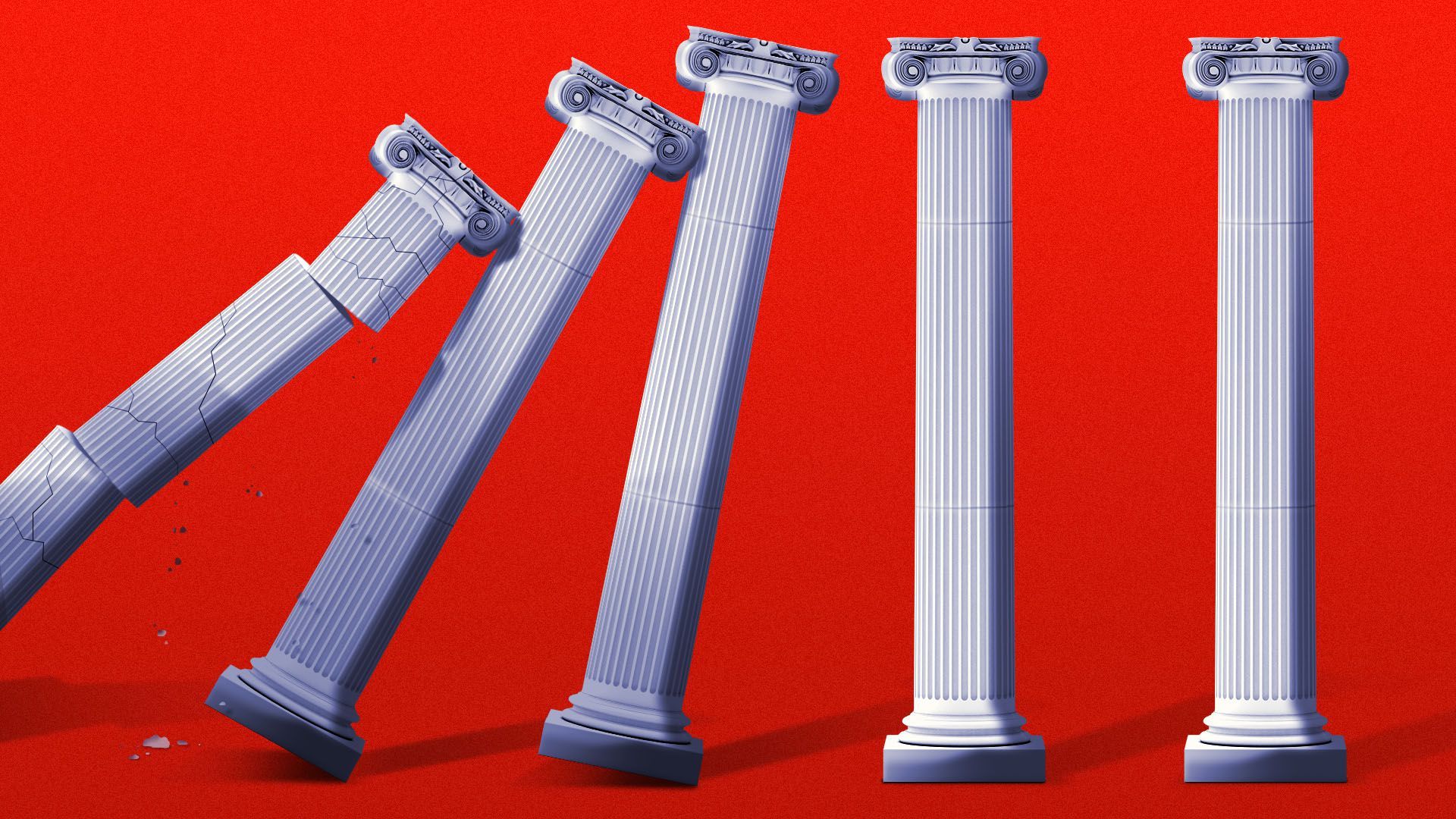 Harvard Medical School this week joined the ranks of a number of other higher education institutions boycotting the decades-old U.S. News and World Report ranking list.
Why it matters: Harvard provides the latest sign that the influence of the longstanding higher education rankings juggernaut is wavering.
Driving the news: The dean of Harvard Medical School announced this week that the institution will no longer participate in the list, writing that the rankings could not "meaningfully reflect" the standards of the school.
"Ultimately, the suitability of any particular medical school for any given student is too complex, nuanced, and individualized to be served by a rigid ranked list, no matter the methodology," Dean George Daley wrote.
The dean likely "recognized that a boycott of the U.S. News can only work if it comes from the top," Colin Diver, former president of Reed College, which does not participate in the rankings, said.
The big picture: The ranking list came under fire last fall after revelations that Columbia University gave incorrect data for consideration to the list.
"That brought a lot more national attention to the weaknesses, the flaws, the foibles in the ranking system," Diver, who also is the former dean of the University of Pennsylvania Law School, previously told Axios.
"And maybe for the first time, a lot of people suddenly realized, these rankings are just based on ... unaudited, unverified data that the schools themselves submit."
Zoom out: A number of schools withdrew from the ranking system after Columbia's misstep, including Harvard Law School and other top law schools.
Daley lauded the dean of Harvard Law School to withdraw from the list, saying, "the courageous and bold moves by my respected colleague ... and those of peer law schools compelled me to act."
U.S. News has ranked colleges since 1983, defending the system as a necessary resource for parents and students, citing the cost of college.
"We know that comparing diverse academic institutions across a common data set is challenging," Eric Gertler, chief executive of U.S. News, said in a statement.
"That is why we have consistently stated that the rankings should be one component in a prospective student's decision-making process," he said.
What to watch: There are always going to be rankings, but it remains to be seen if other lists and mechanisms to rank schools emerge, Diver said.
"I think if the general public, including of course the potential applicants to these schools, starts to realize that the schools...have all renounced the U.S. News rankings...that'll help them to realize, yeah, it is garbage, or at least it's not dominant. It's not like the Bible."
"What I've always hoped for is that the U.S. News rankings would lose their hegemony, their monopoly power," he said.
Go deeper: College enrollment plummets — again
Go deeper