Greta Thunberg detained by police at German coal protest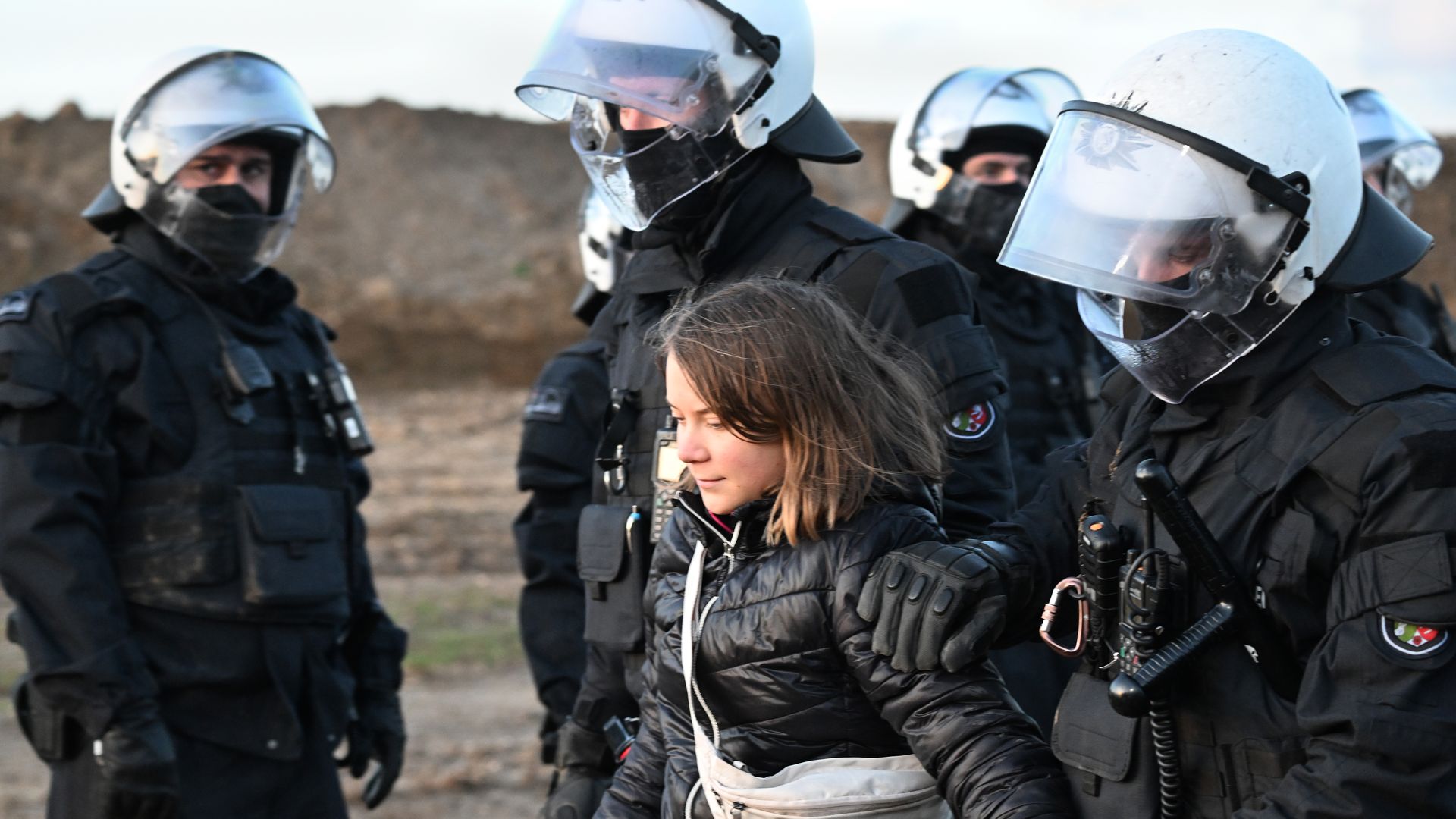 Climate activist Greta Thunberg was detained by police at a protest Tuesday in western Germany, but released following an identity check, multiple outlets reported.
Driving the news: Thunberg alongside other activists has been protesting the planned demolition of coal mining town Lützerath to make way for a coal mine expansion.
Details: Thunberg was participating in a sit-in near the edge of the mine on Tuesday when she and other activists were detained. One activist had jumped into the mine, Reuters reported.
Three police officers escorted Thunberg from the site and towards a set of police vans.
Police began on Wednesday clearing the area of hundreds of protesters, some of whom had barricaded themselves into the largely uninhabited village's structures, erected watchtowers, camped out in trees and even created a tunnel network.
The big picture: Lützerath has become a symbol of the climate movement in Germany. It's been occupied by protesters in recent years years after the town's residents were evicted to make way for the coal mine's long-planned expansion, CNN reported.
Activists argue that the mine's expansion will release large amounts of greenhouse gases and help prevent Germany from meeting its commitments to the Paris climate agreement, per NBC News.
This story has been updated with additional developments.
Go deeper