Climate activist Greta Thunberg calls COP26 a "failure"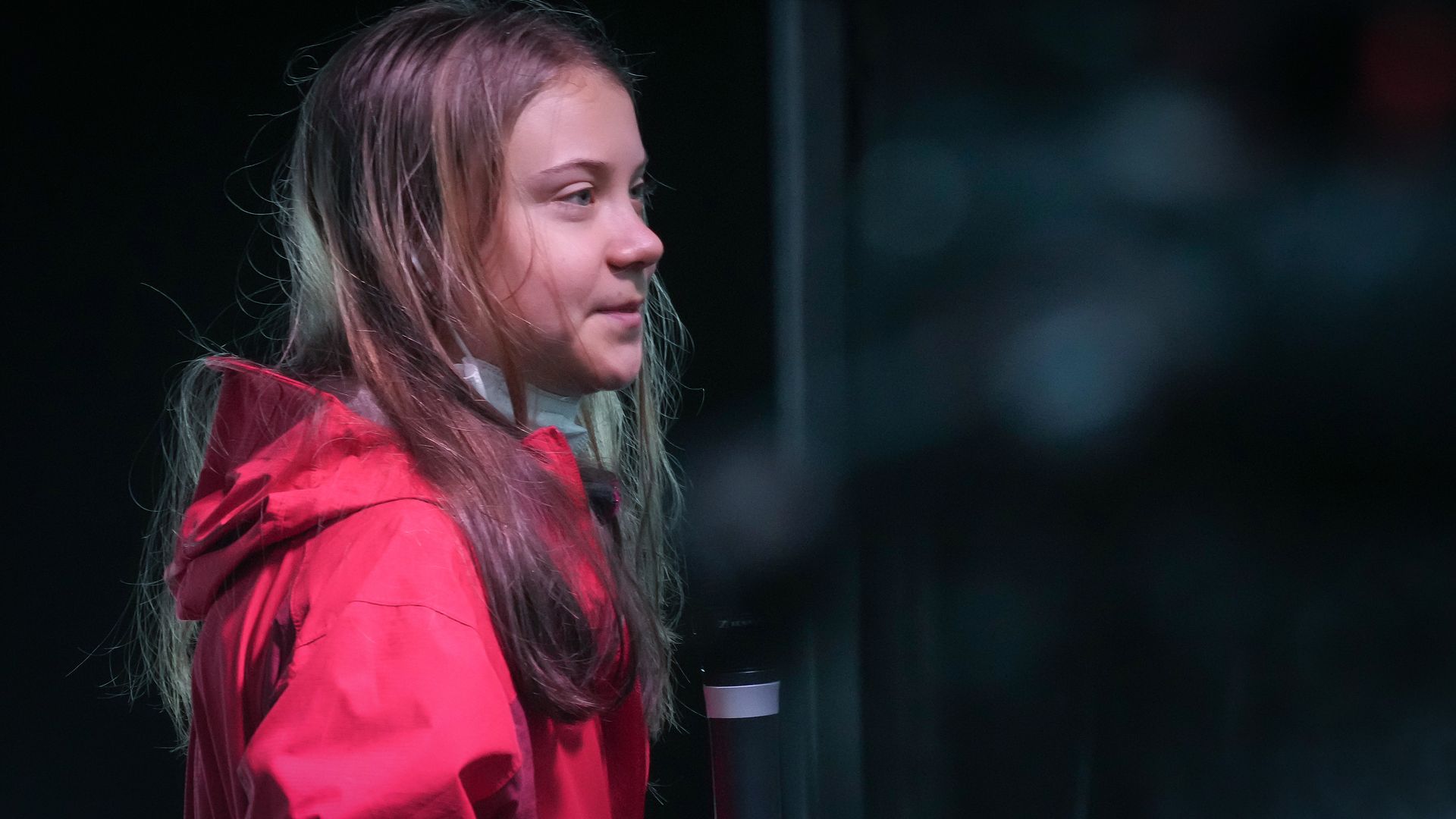 Climate activist Greta Thunberg said COP26 "has turned into a PR event" during a climate rally in Glasgow on Friday during which she accused world leaders of "greenwashing."
What they're saying: "It is not a secret that COP26 is a failure," Thunberg said at the rally. "It should be obvious that we cannot solve a crisis with the same methods that got us into it in the first place."
"We need immediate drastic annual emission cuts unlike anything the world has ever seen," she added.
The big picture: This year's assembly is viewed as crucial, since climate scientists warn that time is running out to secure necessary greenhouse gas emission cuts to avoid potentially devastating impacts during the next several decades.
Several countries have announced new major climate pledges during the meeting so far, including efforts to reverse deforestation and slash methane emissions.
The pledges made so far are not mandatory, and no one will be punished for failing to live up to them, though they can be used to shame those who fall short.
Go deeper: The 3 most important wins from COP26 so far
Go deeper