"Exhausted majority" wants to rethink K-12 education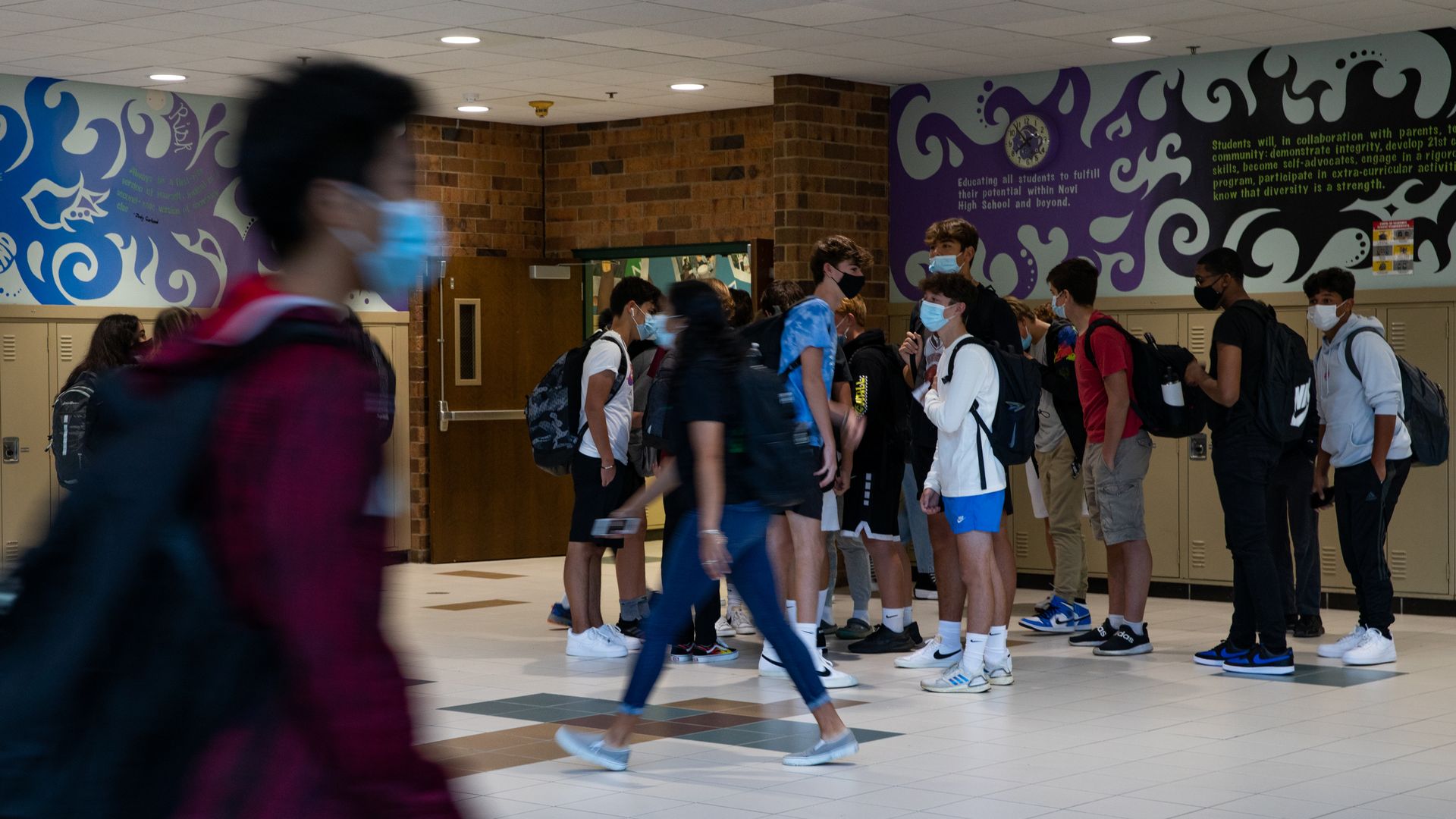 Americans have drastically shifted some priorities on K-12 education since the start of COVID, a new study by Populace reveals.
Why it matters: There's new pressure to change the existing model. Preparing students for college has fallen from 10th highest priority to 47th.
The study demonstrates what Populace co-founder Todd Rose called an "exhausted majority" who just wants kids to learn to think for themselves and find a career "with meaning and purpose."
The big picture: Americans have a warped understanding of what the majority prioritizes in education.
U.S. adults overestimate the public's desire for teachers to prepare kids for college, internships and only the highest-paying jobs. They also overestimate support for standardized processes and teaching social norms.
They underestimate preferences to allow students to learn at their own pace and according to their own interests and for kids to come away with more holistic, practical skills.
Dive in: The pandemic greatly disrupted K-12 education. But more Americans (55%) want schools to rethink how best to teach kids rather than just get back to the way things were before COVID (34%) — even as they assume society cares more about the latter.
Americans perceive that society places a lot of value on schools preparing students for college. In reality, people rank that goal toward the bottom of the list.
Conversely, adults quietly care a lot about students demonstrating character, with the attribute ranking 3rd. But it is perceived to only rank 26th for society's priorities.
How it works: Populace uses unique polling methods to better gauge what people really think about important issues versus what they assume everyone else wants.
Respondents were asked to make trade-offs between educational goals and outcomes. Then they were asked how they thought most others would choose.
"[B]ecause of social pressure and our built-in desires to be aligned with our in-groups, individuals who perceive themselves to be in the minority are less likely to make their views public," according to the report.
By the numbers: The top five privately-held priorities, according to the survey, were:
"Students develop practical skills (e.g. manage personal finances, prepare a meal, make an appointment)"
"Students are able to think critically to problem solve and make decisions"
"Students demonstrate character (e.g. honesty, kindness, integrity, and ethics)"
"Students can demonstrate basic reading, writing, and arithmetic"
"All students receive the unique supports that they need throughout their learning"
Methodology: The survey was conducted for Populace by YouGov between September 12-30, 2022 among a nationally representative sample of 1,010 U.S. adult respondents. The respondents were asked to choose between various educational priorities, and then asked how they thought most others would choose.
These kind of results do not have the same MOE measurements as traditional public opinion polling.
Go deeper