WHO questions severity of XBB.1.5 COVID subvariant as U.S. cases rise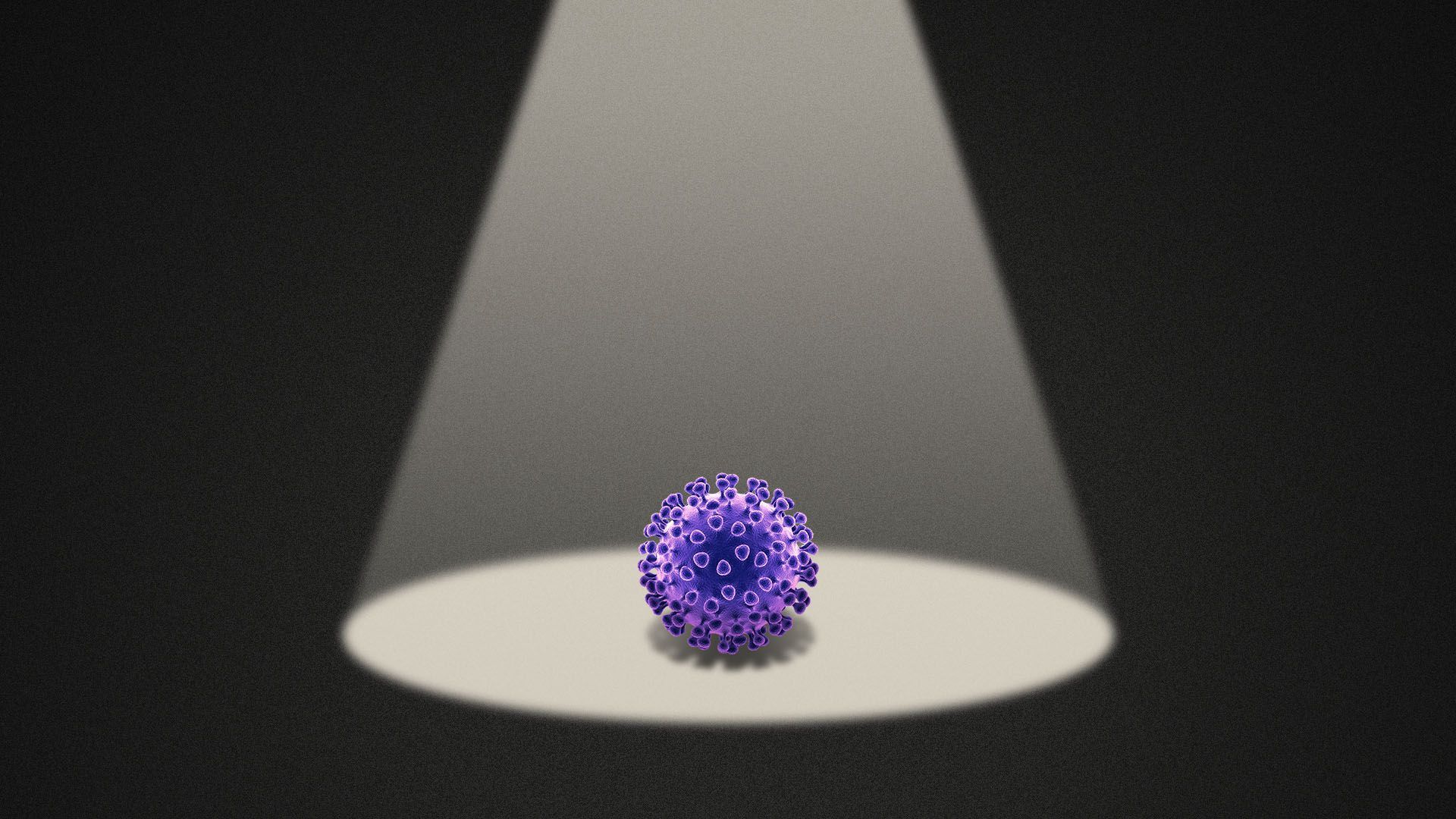 The Omicron subvariant XBB.1.5 is still gaining ground within the United States, accounting for at least 43% of sequenced cases from the last week, according to estimates from the Centers for Disease Control and Prevention (CDC).
The big picture: The XBB.1.5 COVID subvariant — nicknamed the "Kraken" variant — is representing more and more cases, and experts are questioning the variant's severity as real-world data emerges.
XBB 1.5 cases subvariant rise
Details: The XBB 1.5 variant accounted for 43% of sequenced cases for the week ending Jan. 14 — up from 30.4% the week before, according to the CDC's estimates.
New York City health officials said the subvariant now accounts for close to 73% of cases sequenced in New York, per NBC New York.
Hawaii's Department of Health said the subvariant was recently discovered in wastewater, Hawaii News Now reports.
Houston health officials said XBB.1.5 is likely accounting for the city's rise in COVID-19 cases, too.
Flashback: The CDC said at the end of December that the XBB.1.5 strain was responsible for 40.5% of confirmed U.S. cases for the week ending on Dec. 31, 2022, Axios reported.
But one week later, the CDC's estimates changed to reflect that the XBB.1.5 variant made up 18.3% of cases for the week ending on Dec. 31, 2022, and 27.6% of sequenced cases for the week ending on Jan. 7.
XBB 1.5 variant: Severity and symptoms
Details: The World Health Organization said in a risk assessment earlier this week that the omicron XBB.1.5 variant — which it called one of the "the most antibody-resistant variants" — doesn't have any mutations that make people sicker compared to previous variants.
But the WHO said it doesn't have any real-world data on how the variant is actually affecting people, so the full severity of the variant and its symptoms can't be fully determined, CNBC reports.
What they're saying: Dr. Ashish Jha, head of the White House COVID Task Force, said earlier this week that "your protection against an XBB.1.5. infection is not that great" if you had a COVID-19 infection before July 2022 or your last vaccine was before the recent bivalent update in September.
"We will soon have more data on how well vaccines neutralize XBB.1.5," Jha tweeted. "But right now, for folks without a very recent infection or a bivalent vaccine, you likely have very little protection against infection."
More from Axios:
U.S. to require negative COVID-19 test for air travelers from China
Go deeper