Tens of thousands in Israel rally against Netanyahu's far-right government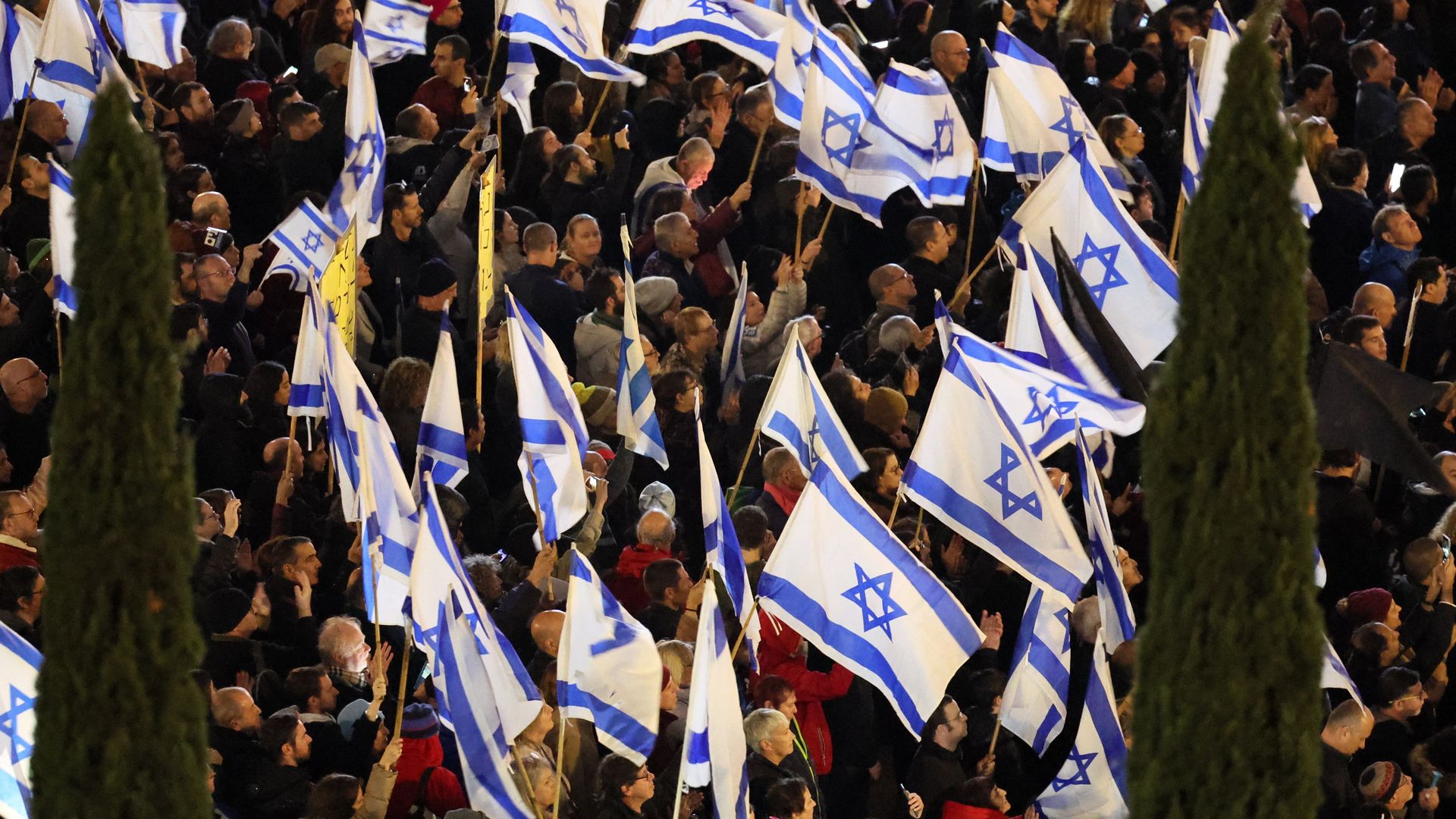 TEL AVIV — Tens of thousands in Israel gathered in the pouring rain to protest against the Netanyahu government's plan to weaken the Supreme Court and other democratic institutions.
Why it matters: The plan, announced less than two weeks after Prime Minister Benjamin Netanyahu's right-wing government took office, has deepened political divisions and stoked fear among some that the heightened tensions could tear Israeli society apart.
Driving the news: Authorities estimated that up to 80,000 people came out for the Tel Aviv protest, while several thousand rallied in front of the president's residence in Jerusalem. Marches were also held in other cities across Israel, including in the northern city of Haifa.
The police blocked the road leading to Netanyahu's residence in Jerusalem.
National Security Minister Itamar Ben-Gvir had ordered the police to crack down on the protesters by using water cannons and arresting those who try to block roads.
Catch up quick: The government's plan, if implemented, will significantly limit the Supreme Court's ability to review laws and strike them down.
It includes passing a law that would allow the governing coalition to override Supreme Court rulings by a simple majority of 61 votes in the 120-member Knesset.
It also seeks to end the Supreme Court's ability to revoke administrative decisions by the government on the grounds of "reasonability," significantly decreasing judicial oversight.
The plan envisions giving the government and the coalition in parliament absolute control over appointing judges.
Additionally, the plan includes changing the law so that ministers would be able to install political appointees as legal advisers in their ministries, something that is not under their authority today.
What they're saying: Israeli opposition parties, grassroots organizations and others have come out strongly against the plan, with legal experts saying it will eliminate the ability of the judicial branch to do the checks and balances against the executive and legislative branches, which are both controlled by the governing coalition.
Former Justice Minister Tzipi Livni, who was the keynote speaker at the demonstration in Tel Aviv, said that the government "has launched a war against Israel's democratic institutions."
Former Supreme Court judge Ayala Procaccia told protesters that a "country in which judges need to demonstrate against attempts for regime change is a country in which all lines were crossed"
The big picture: In an unprecedented speech on Thursday, Israeli Supreme Court President Esther Hayut warned that the plan is aimed at "crushing" the independent judiciary and, if implemented, will "deal a fatal blow" to the country's democracy.
Israel's Justice Minister Yariv Levin accused Hayut of turning the Supreme Court into "a political party that sees itself as being above the Knesset and above the people."
He claimed Hayut had joined forces with the opposition and said her speech was "a call to set the streets on fire."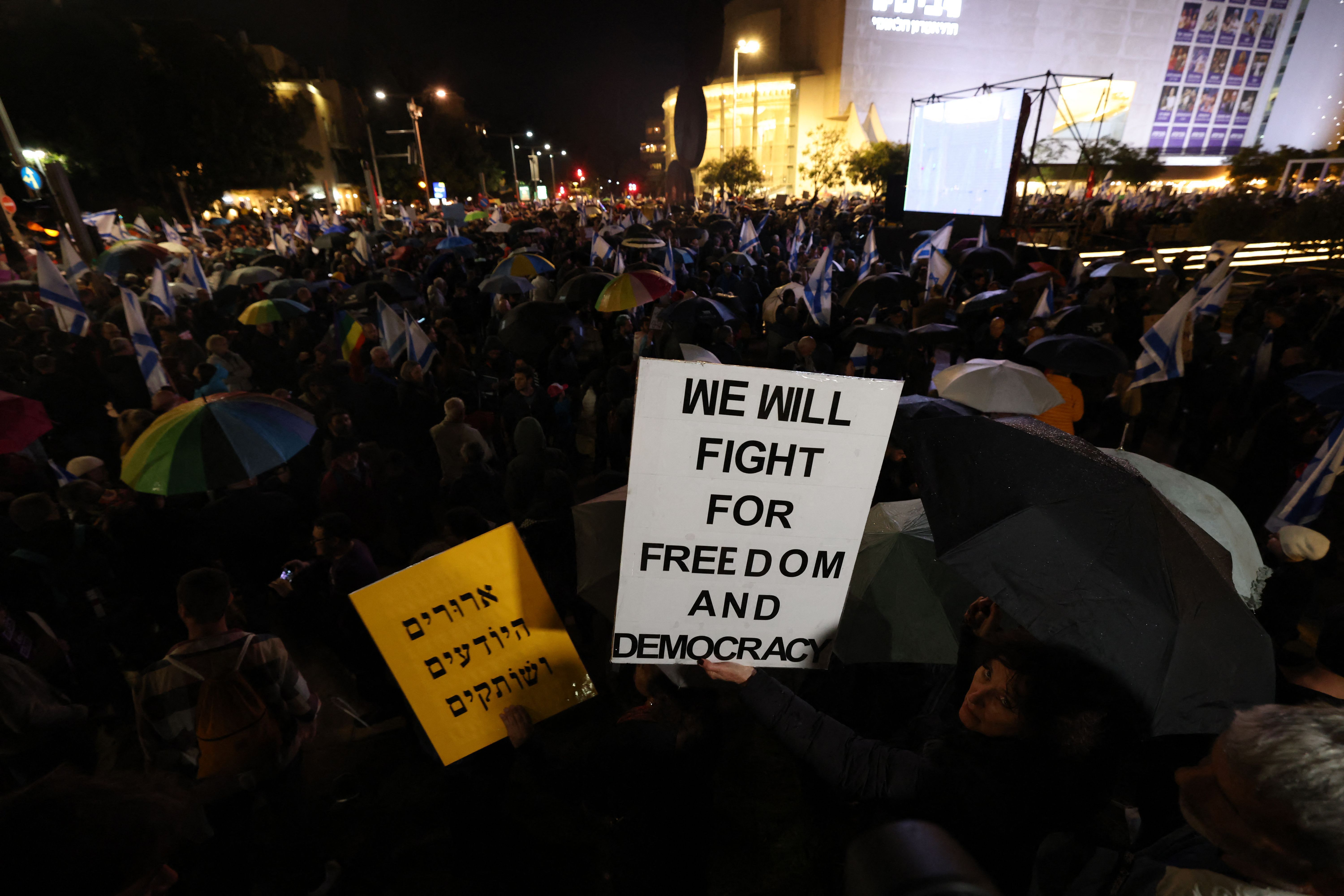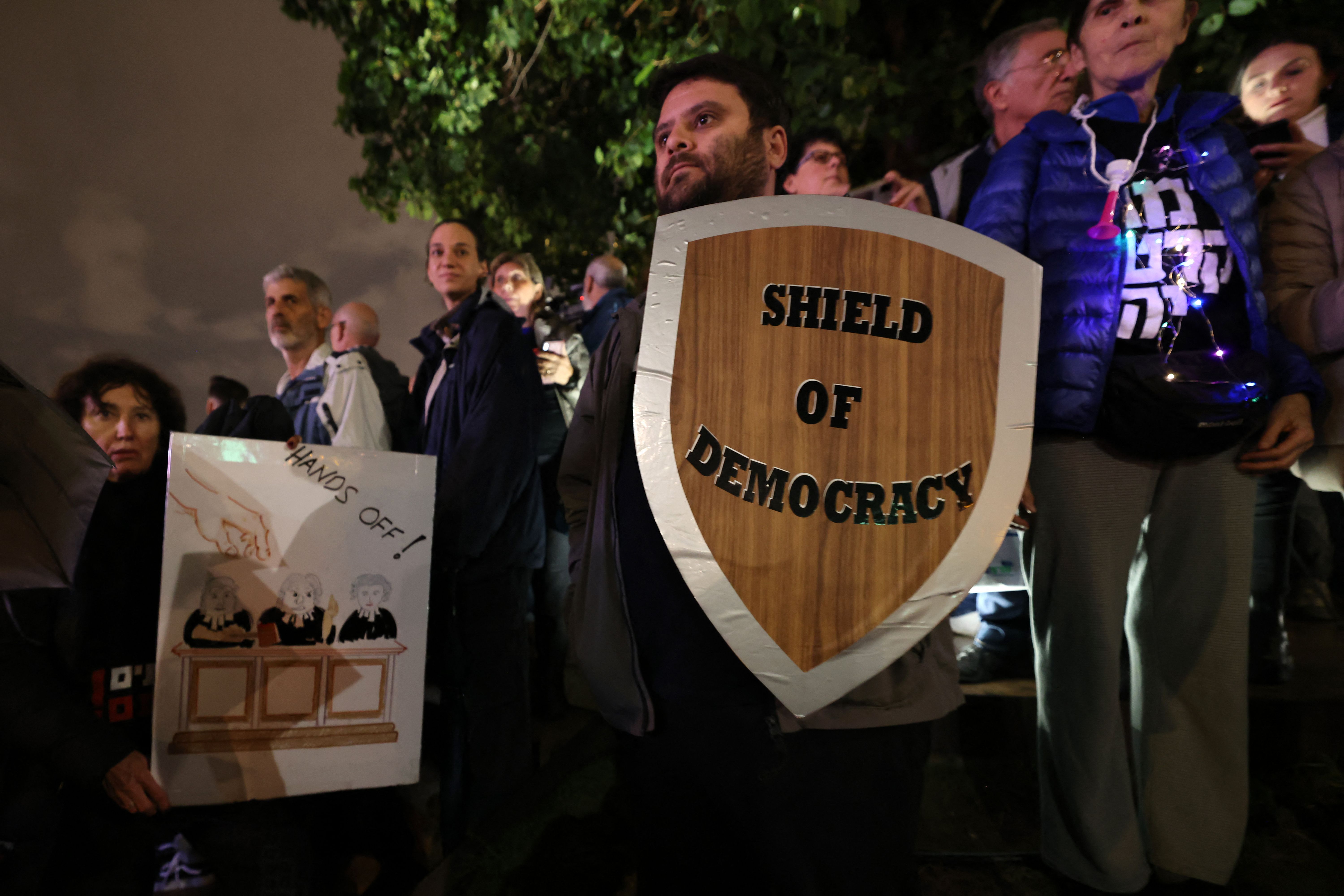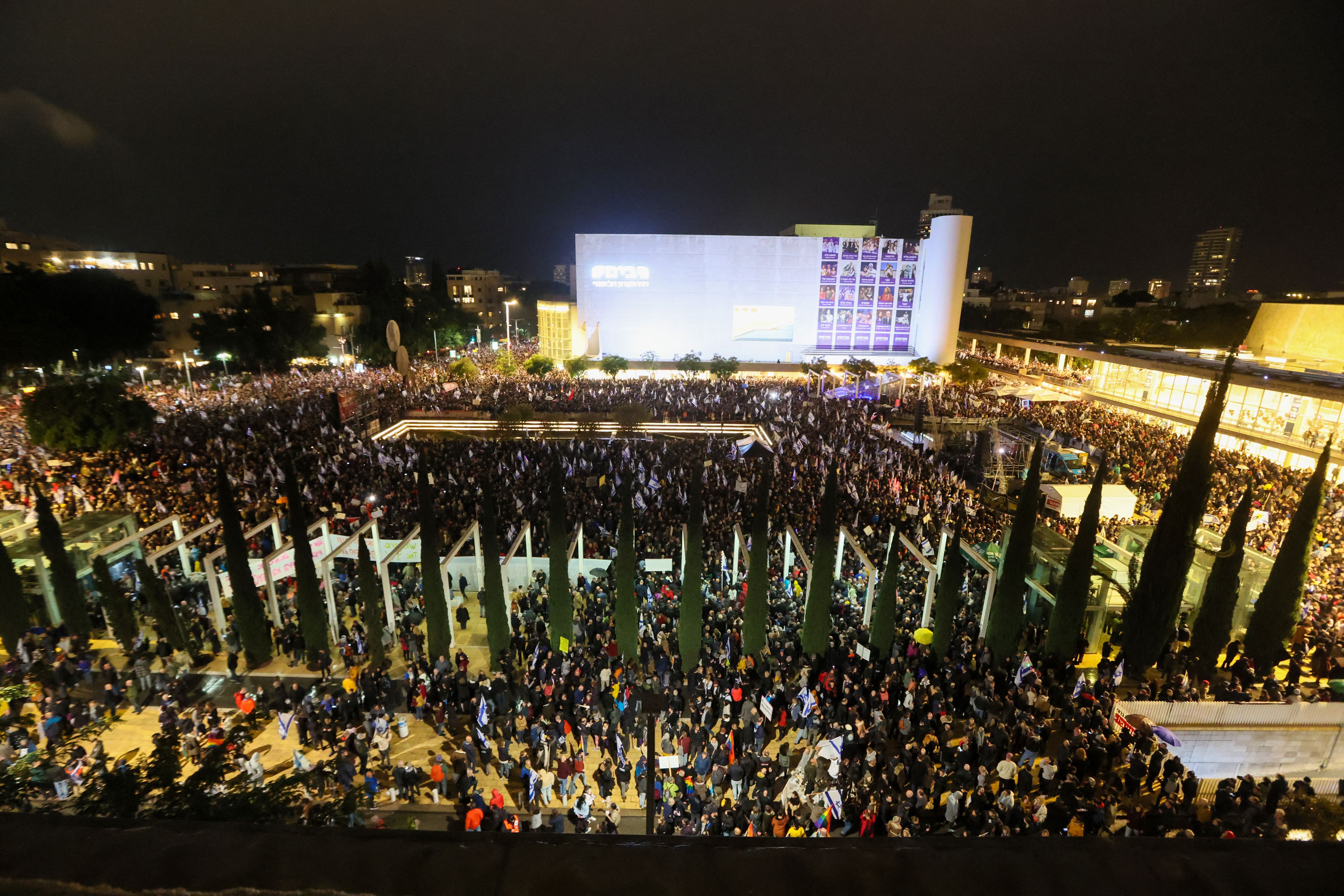 Go deeper: U.S. stresses need for "independent institutions" as Israel seeks to weaken judiciary
Go deeper