UK condemns Iran over "barbaric" execution of dual citizen Alireza Akbari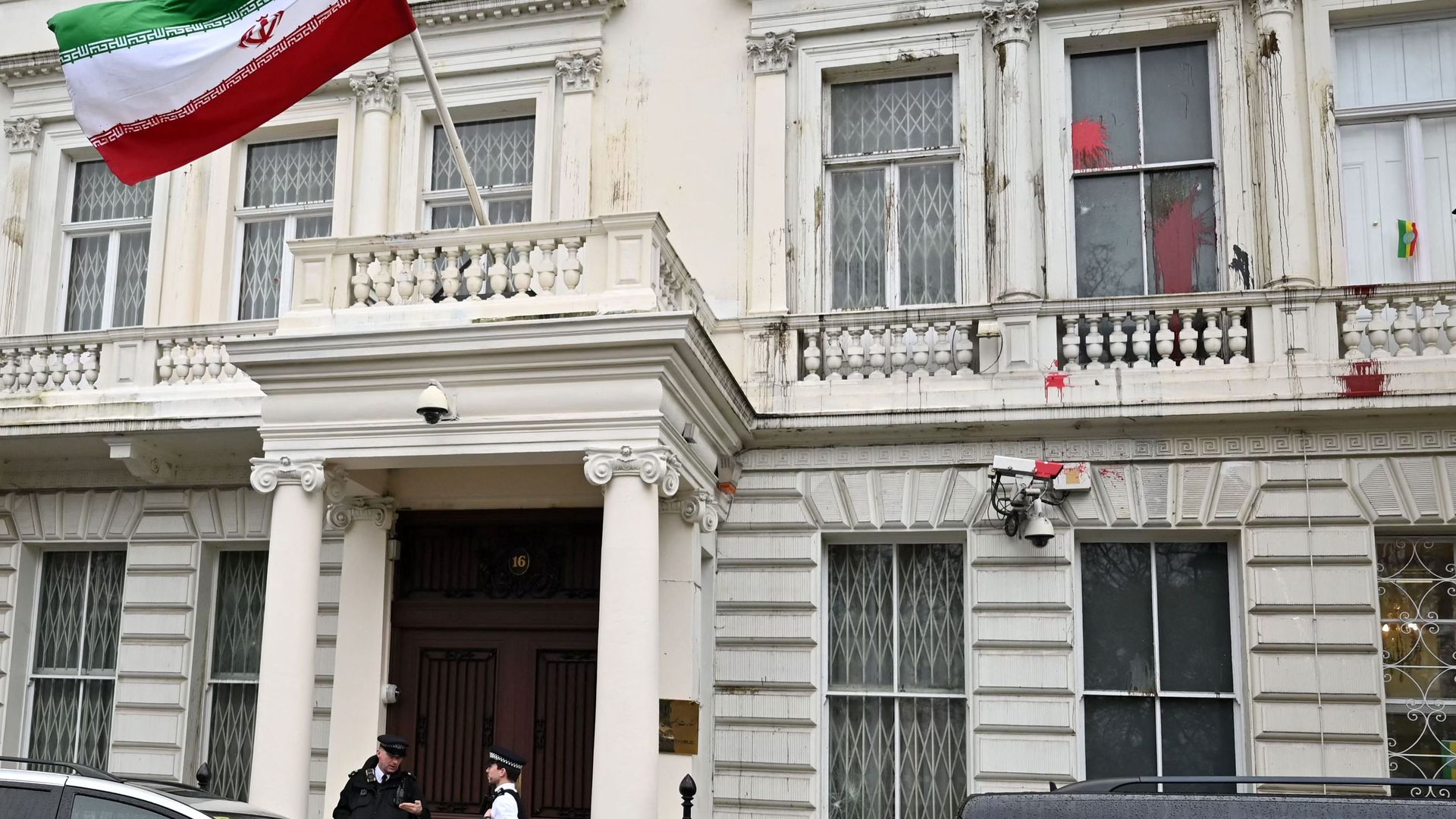 The United Kingdom condemned Iran Saturday over the execution of Alireza Akbari, a former Iranian defense ministry official.
Driving the news: "The execution of British-Iranian Alireza Akbari is a barbaric act that deserves condemnation in the strongest possible terms," British Foreign Secretary James Cleverly said in a statement. "Through this politically motivated act, the Iranian regime has once again shown its callous disregard for human life."
Cleverly said Saturday morning that the U.K. had sanctioned Iran's prosecutor general, who, he said, "is at the heart of Iran's use of the death penalty."
"We're holding the regime to account for its appalling human rights violations," Cleverly added.
The execution was "carried out by a barbaric regime with no respect for the human rights of their own people," British Prime Minister Rishi Sunak said in a tweet Saturday. "My thoughts are with Alireza's friends and family."
Details: Akbari, a dual citizen of Iran and the U.K., was reportedly hanged in what was the latest in a number of executions carried out by the country, Iranian state news reported, per the Associated Press.
Akbari was charged with espionage and corruption for allegedly working with the British intelligence agency, MI6, and for reportedly being paid more than $2 million in various currencies for his work, CNN reports, citing Iranian state media.
Before the execution was reported, U.S. State Department deputy spokesman Vedant Patel tweeted that the charges against Akbari were "politically motivated" and execution would be "unconscionable."
"We are greatly disturbed by the reports that Mr. Akbari was drugged, tortured while in custody, interrogated for thousands of hours and forced to make false concessions," he said in a video accompanying the tweet.
"Iran's practices of arbitrary and unjust detentions, forced confessions, and politically-motivated executions are completely unacceptable and must end," he added.
Human rights group Amnesty International said the U.K. should investigate claims that Akbari was tortured before he died.
More from Axios:
Iran protesters call for 3-day strike as pressure builds
UN launches probe into violence against protesters in Iran
Go deeper