Android co-founder chips in for sculpture to honor Leonard Nimoy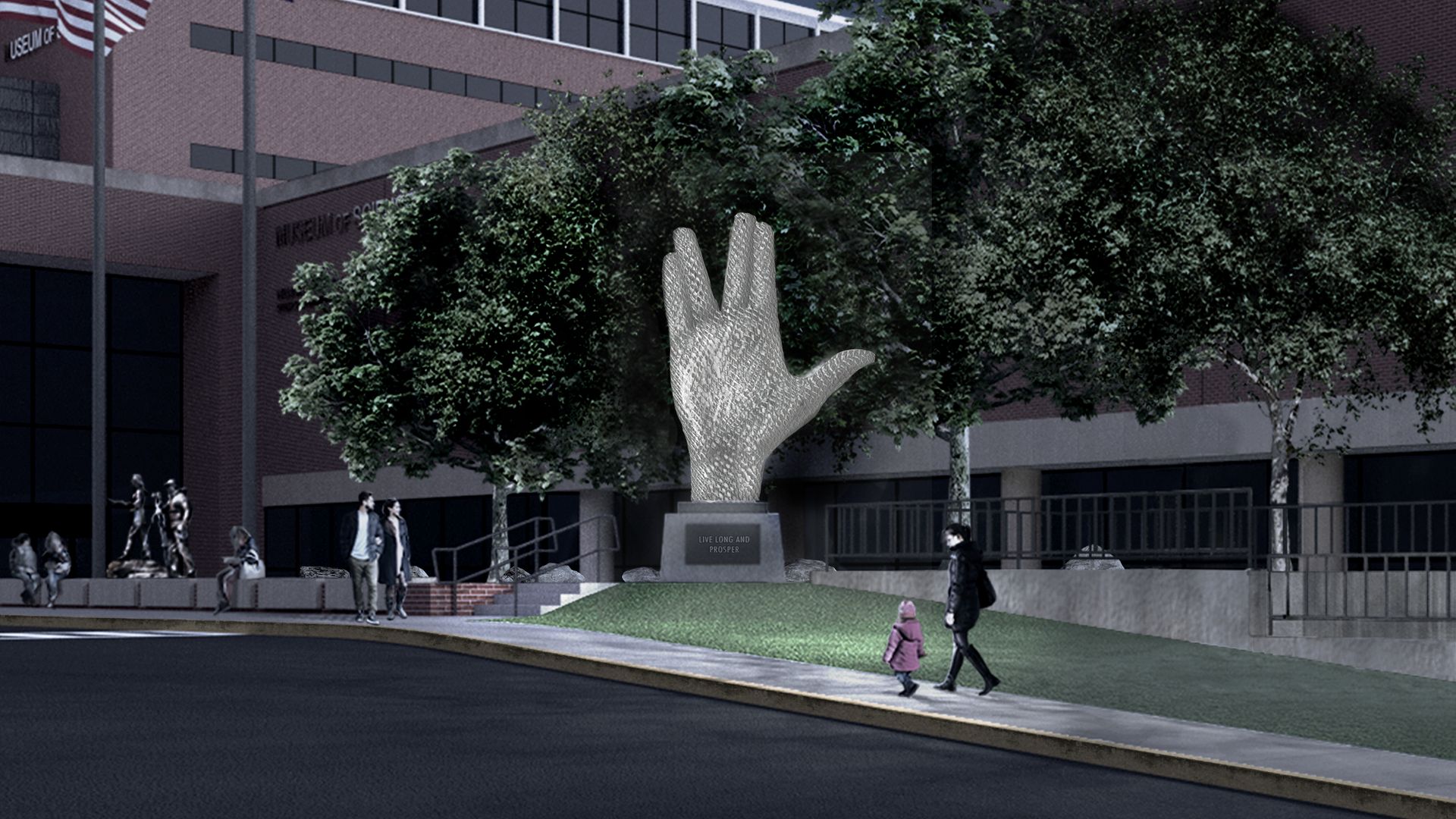 Android co-founder Rich Miner credits "Star Trek" for helping lead him to a career in tech and inspiring several products he created.
What's happening: As a way to pay tribute, Miner is now helping fund a sculpture honoring the show and Leonard Nimoy, the late actor who portrayed Spock.
Details: Miner, who still works at Google, said he heard that Boston's Museum of Science wanted to honor Nimoy with a memorial sculpture, but was having some challenges raising the needed money, so he chipped in with a six-figure donation.
"I just offered to put in an anchor grant and make sure it got done," Miner said.
What they're saying: Miner told Axios that he has fond memories of growing up a young geek in Natick, Massachusetts, watching reruns of every episode of the original TV show.
"It was definitely was part of the ethos that had me interested in tech," Miner said. He also credits "Star Trek" with helping inspire Wildfire, an early voice assistant from the 1990s as well as a partial inspiration for Android itself.
"The idea of a tricorder — this incredible computer in your hand — wasn't lost on us when we were doing Android," Miner told Axios.
Go deeper