Goldman's outlook for 2023 is "foggy"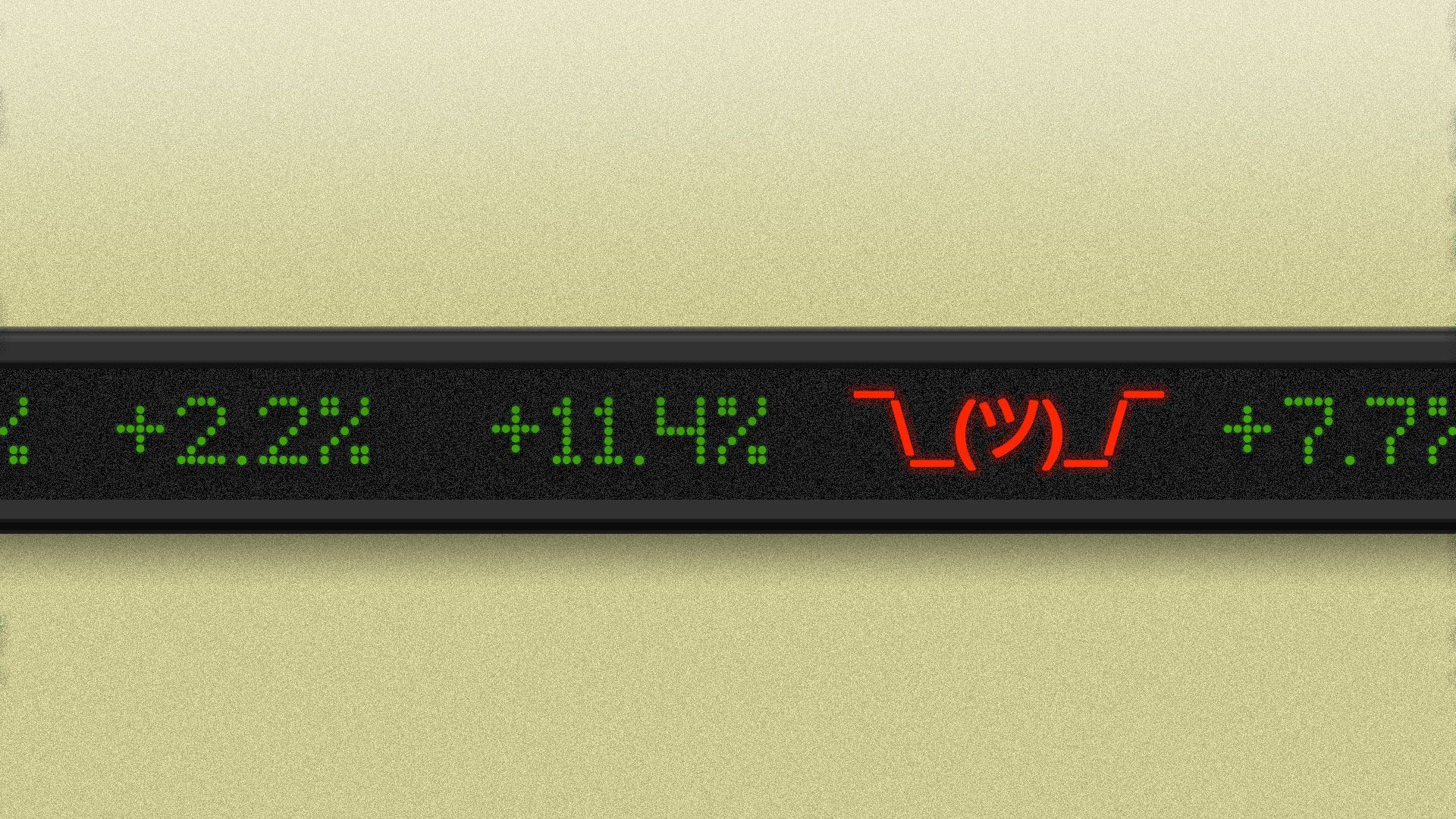 After nearly three years of unprecedented economic and geopolitical shocks, experts are effectively throwing up their hands and admitting they don't know what's coming next.
The latest: The probability of a recession in 2023 is between 45% and 55%, per the authors of a report from Goldman Sachs' Investment Strategy Group released Friday morning.
That's right down the middle — they'll basically be right either way.
Still, it's the highest number since the group began making its prediction more than a decade ago; and higher than the 35% forecast from Goldman's chief economist, Jan Hatzius, which is the official view of the firm.
"This year our outlook is called 'caution, heavy fog,'" said Sharmin Mossavar-Rahmani of Goldman at a briefing about the 110-page report. "We're trying to give a sense of uncertainty...and we should be cautious about how we proceed."
Zoom out: Recession talk in the media and among market experts was intense last year, peaking in the summer along with the Consumer Price Index.
And certainly, it was a rocky year with skyrocketing inflation, war, and a big drop in stock and bond prices. But the arbiters of recession have not declared that the U.S. was ever in one last year (at least not yet).
The number of news stories about recession in 2022 exceeded the number tracked in 2020 when the U.S. economy was actually in a recession, the Goldman report found.
Between the lines: Under the hood, the authors were actually fairly optimistic about what all this uncertainty means for the stock and bond markets — noting that 2023 is "likely to be less tumultuous."
Positive signs include cooling inflation, which would mean less extreme interest rate hikes. The authors also see falling wage growth as a good sign (which may be true for the markets but less so for many workers).
Two consecutive down years in the S&P is "very rare historically," said Brett Nelson of Goldman who co-authored the report.
If a recession does happen, the group thinks it will be mild and that the S&P could still post gains.
Yes, but: Forces outside of business are making folks nervous.
"As we talk about geopolitics, it is an irrational environment given what China and Russia are doing from our perspective," Mossavar-Rahmani said.
The report highlights China's aggressive posturing around Taiwan and the lack of a face-saving off-ramp for Russia in Ukraine.
"There could be things we just cannot anticipate," she said.
Chamber of Commerce CEO Suzanne Clark struck a similar point in a speech Thursday: The greatest risks to business are coming from outside the businesses themselves. But she focused on U.S. politics. "The only risk that businesses say is rising — is getting worse — is the risk that comes from our own government."
💭 Our thought bubble: After three eventful years, it would actually be weird for anyone to express much certainty about broad macro trends.
Go deeper