Sam Bankman-Fried sticks to his script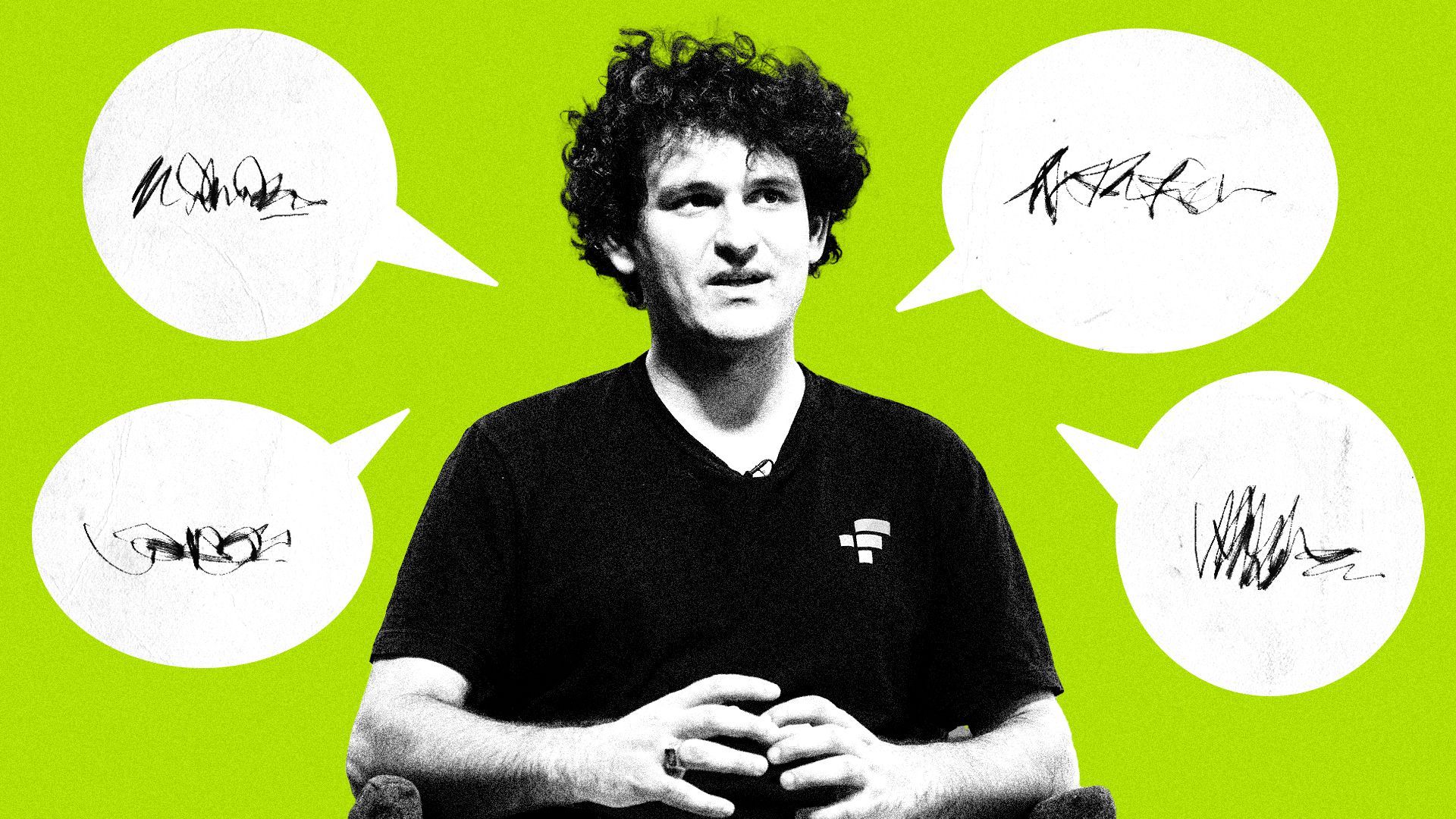 Disgraced FTX founder Sam Bankman-Fried on Thursday published his account of how the crypto company collapsed.
Why it matters: Bankman-Fried is sticking to his claims of innocence, even though two close confidants already have pleaded guilty to fraud and are cooperating with federal prosecutors.
Background: Bankman-Fried mostly rehashs what he's said before, including in the leaked Congressional testimony he planned to give before his arrest.
"I didn't steal funds," he writes, adding: "Even now, I believe that if FTX International were to reboot, there would be a real possibility of customers being made substantially whole."
The intrigue: Last week, Bankman-Fried's attorneys asked for his seized $465 million stake in stock trading app Robinhood, saying it was needed to fund the Bankman-Fried's legal defense.
That notably contradicted Bankman-Fried's assertion to multiple publications—including Axios — that his primary concern was making FTX customers whole.
In his Thursday post, Bankman-Fried blames his lawyers for the contradiction, writing: "I have, for instance, offered to contribute nearly all of my personal shares in Robinhood to customers — or 100%, if the Chapter 11 team would honor my D&O legal expense indemnification."
Read Bankman-Fried's full statement below, or on Substack:
Go deeper