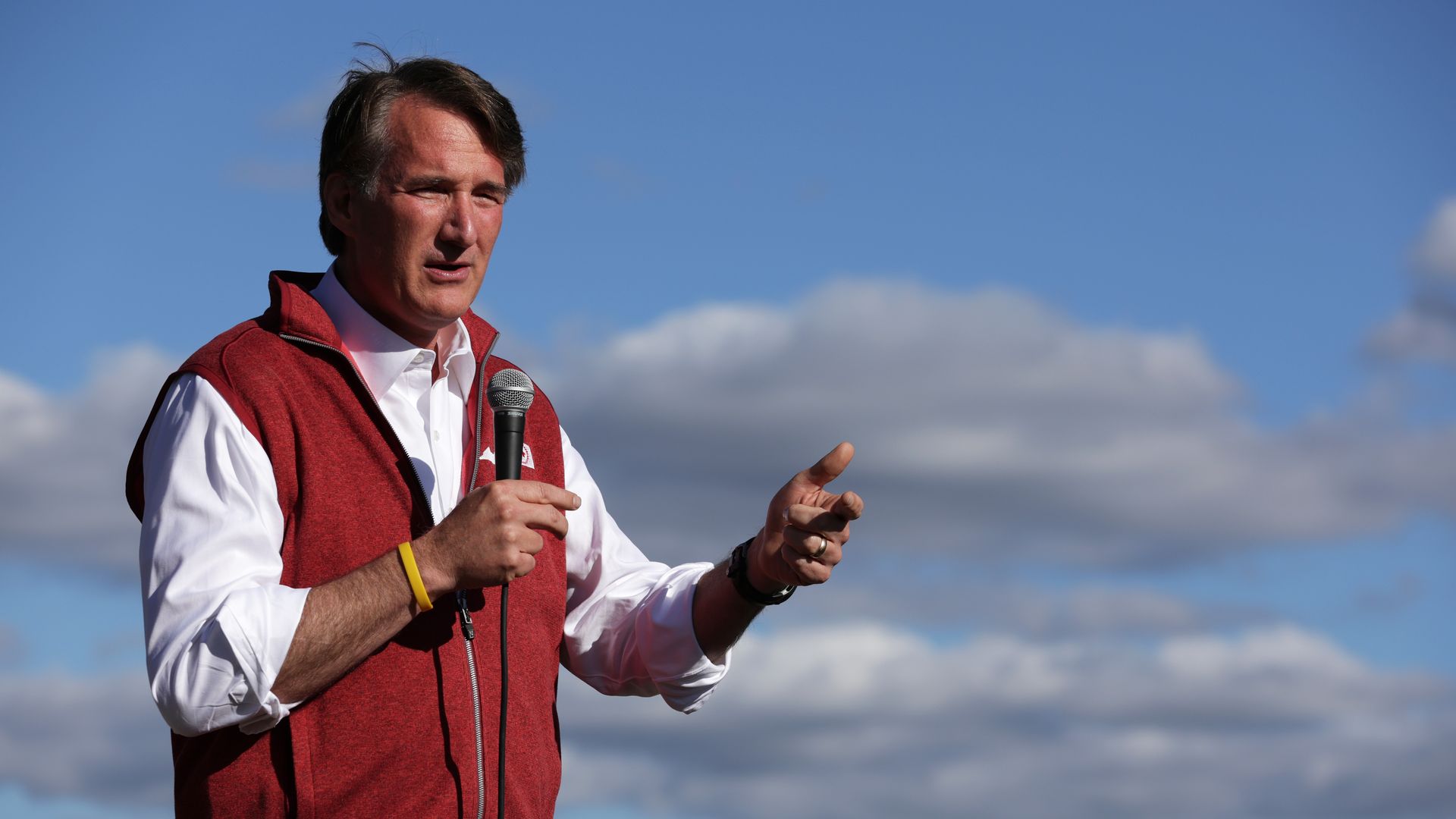 Virginia Republicans' defeat in a state Senate special election Tuesday night has left Gov. Glenn Youngkin at a political crossroads, threatening to derail the national ambitions of one of the GOP's most promising rising stars.
Why it matters: Youngkin's efforts to build a robust governing record ahead of a possible 2024 presidential campaign — including closely watched plans for a stricter abortion ban — are at risk.
Driving the news: Democrat Aaron Rouse declared victory over Republican Kevin Adams in the Virginia Beach-based seat vacated by former GOP state State Jen Kiggans, who was elected to Congress in November.
The contest was held in a textbook swing district: It backed Kiggans in 2019, President Biden in 2020 and Youngkin in 2021.
Rouse focused his campaign message on protecting abortion rights, campaigning against Youngkin's proposal for a 15-week ban that was formally introduced in the Virginia legislature on Wednesday.
What to watch: Youngkin could spend the coming legislative session compromising with state Democrats on tax cuts, education spending and mental health funding. But that's unlikely to give him the type of conservative victories he'd be able to champion for a national GOP audience in a presidential primary.
If Youngkin pursues a high-profile but futile fight on abortion, he'd diminish the very asset he brings to the national picture: His ability to focus on quality-of-life issues that unite both independents and conservatives.
Democrats in the Virginia Senate, with an expanded majority, will find it easier to thwart his agenda if they simply want to deny him any election-year accomplishments.
If Youngkin doesn't secure major policy victories, his governing record would look sparse compared to other GOP governors mulling presidential campaigns, including Florida's Ron DeSantis and New Hampshire's Chris Sununu.
What they're saying: "Gov. Youngkin was able to bring people together around kitchen-table solutions when he won in 2021, and he will be able to do the same to get results in a divided government," said Kristin Davison, Youngkin's political adviser.
The bottom line: Virginia, where Republicans control the state General Assembly and Democrats hold the Senate, is holding legislative elections this year. They will ultimately be the biggest test of whether Youngkin's agenda holds political coattails — or if his 2021 upset was more a product of unique circumstances at the time.
Go deeper