Brian Kemp inaugurated to a second term as Georgia governor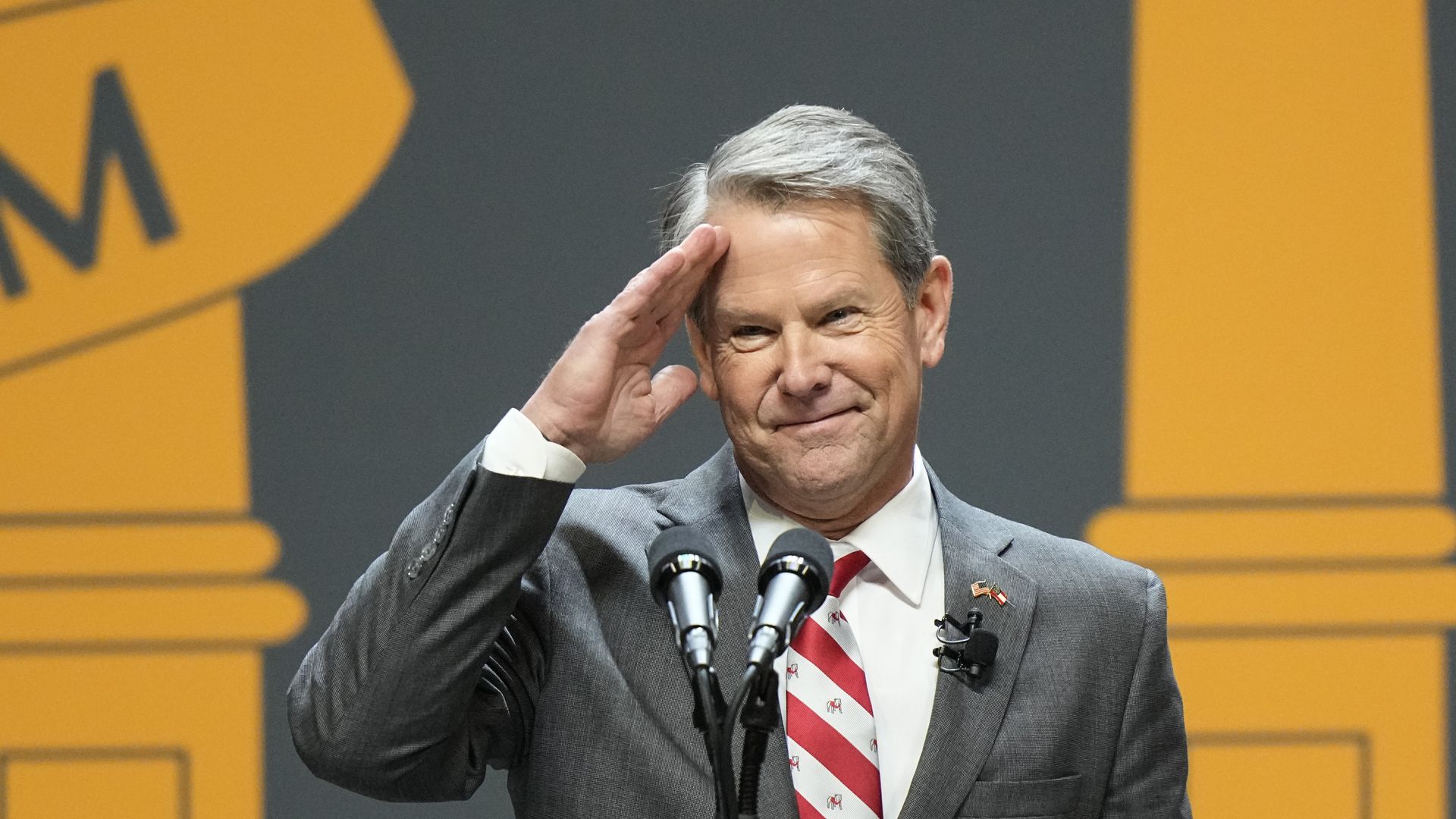 For his second oath of office as Georgia governor, Brian Kemp selected a verse from Proverbs heavy with symbolism: "When the Lord is pleased with a man and his ways, he makes even his enemies live at peace with him."
Why it matters: Kemp begins his second term after surviving withering political attacks from former president Donald Trump two years ago, a Trump-backed primary opponent last year and a formidable, well-funded challenge in November from Democratic nominee Stacey Abrams.
Driving the news: Kemp, and Georgia's other Republican constitutional officers including Secretary of State Brad Raffensperger (who has had his own remarkable political comeback) were sworn in Thursday morning.
Of note: Georgia Insurance Commissioner John King also made history as Georgia's first Latino ever elected to a constitutional office.
What he's saying: In the last four years, Kemp recalled in his inaugural address, "My family and I have taken our fair share of arrows." But they had, he said, remained "resilient."
In the next four years, he said, "There may be another pandemic, another contentious election or another natural disaster. But my promise to all of you today remains the same that it was then: If tomorrow morning God sends us another struggle, I will roll up my sleeves and get to work."
What we're watching: Kemp has made public just some of his second-term priorities:
Using more than $2 billion of the state's record budget surplus for property tax and income tax rebates
$2,000 pay raises for all state employees and teachers in the next budget
Public safety reforms targeting gang violence
Policies targeting workforce development and workforce housing access.
Yes, and: Kemp also has plans to leverage his influence on the future of the national Republican party through a new federal PAC.
Editor's note: This story has been corrected to remove a reference to Kemp's second term as his final one. Georgia allows for a non-consecutive third term.
Go deeper