Exclusive: Bipartisan Senate delegation visiting Abraham Accords countries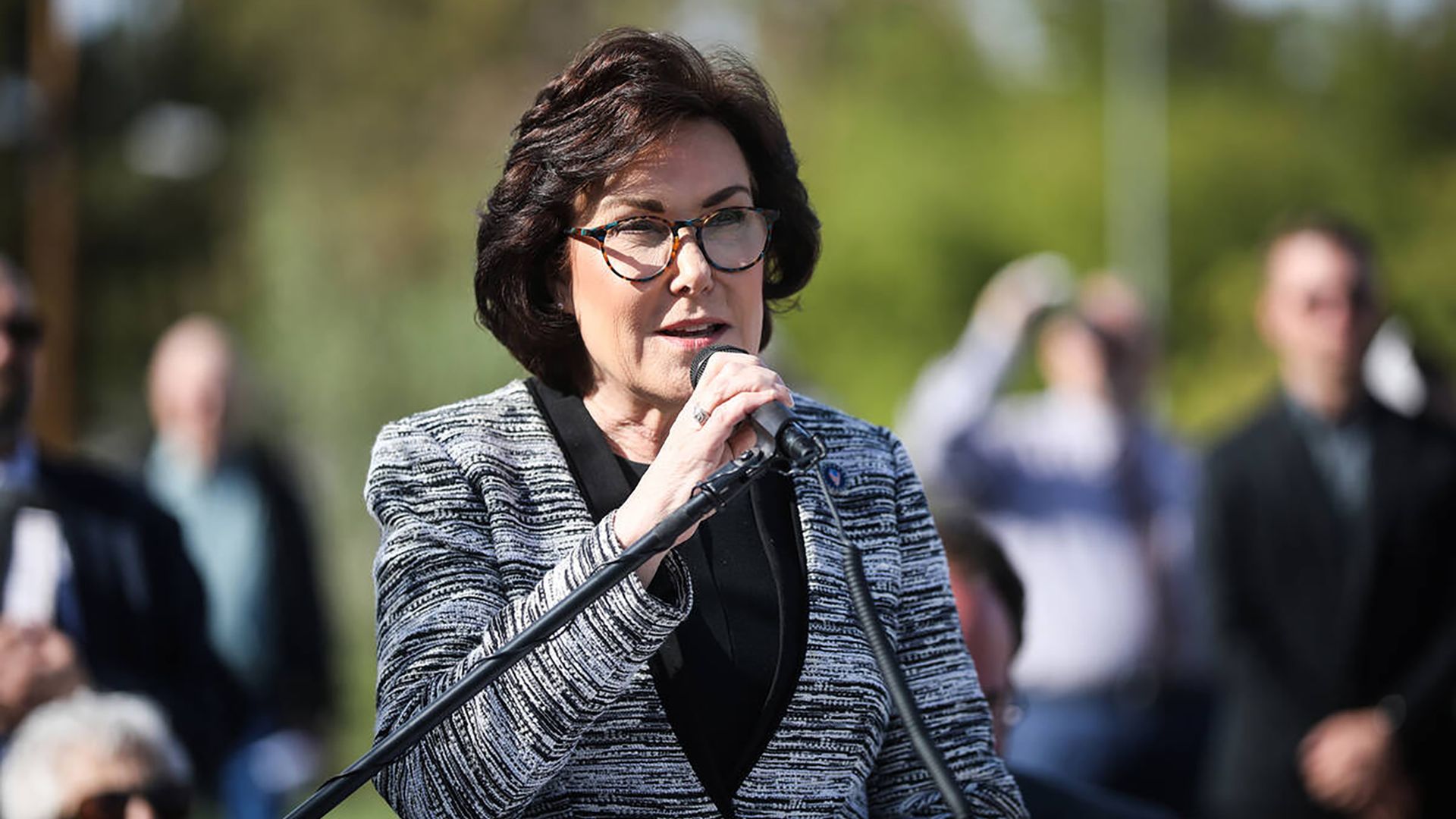 A bipartisan U.S. Senate delegation is traveling this week to the Middle East for a series of visits to the countries that were part of the peace and normalization agreements brokered by the Trump administration in 2020, according to Sens. Jacky Rosen (D-Nev.) and James Lankford (R-Okla.) who are leading the delegation.
The big picture: The delegation is made up of lawmakers who are part of the Abraham Accords Caucus, which was formed to support the Abraham Accords and try to expand it to include more countries that do not have diplomatic relations with Israel.
Driving the news: Rosen and Lankford will be joined by Sens. Kirsten Gillibrand (D-NY), Michael Bennet (D-Colo.), Dan Sullivan (R-Alaska), Mark Kelly (D-Ariz.), and Ted Budd (R-NC).
They will visit Israel, the United Arab Emirates, Bahrain and Morocco.
What they're saying: Rosen said in a statement shared with Axios that the Abraham Accords paved the way for unprecedented cooperation and normalization between Israel and Arab partners both on economic issues and to counter Iran.
"My colleagues and I look forward to meeting with senior government officials, business leaders, and civil society organizations to discuss how we can strengthen the relationships fostered by the Accords and expand them to new countries," Rosen added.
Lankford said the delegation will continue to work with U.S. allies in the Middle East "and strengthen relationships throughout the region through reconciliation and common goals."
State of play: The delegation's trip to the region comes after the first meeting of the Negev Forum in Abu Dhabi, which brought together 150 diplomats and officials from the U.S., Israel, the UAE, Bahrain, Morocco and Egypt to discuss regional cooperation.
The meeting took place against the backdrop of regional tensions over the visit by an ultranationalist Israeli minister to the al-Aqsa mosque compound, which drew condemnations from many countries in the region, including the Arab members of the Abraham Accords.
Go deeper