The FTC's noncompete ban would change M&A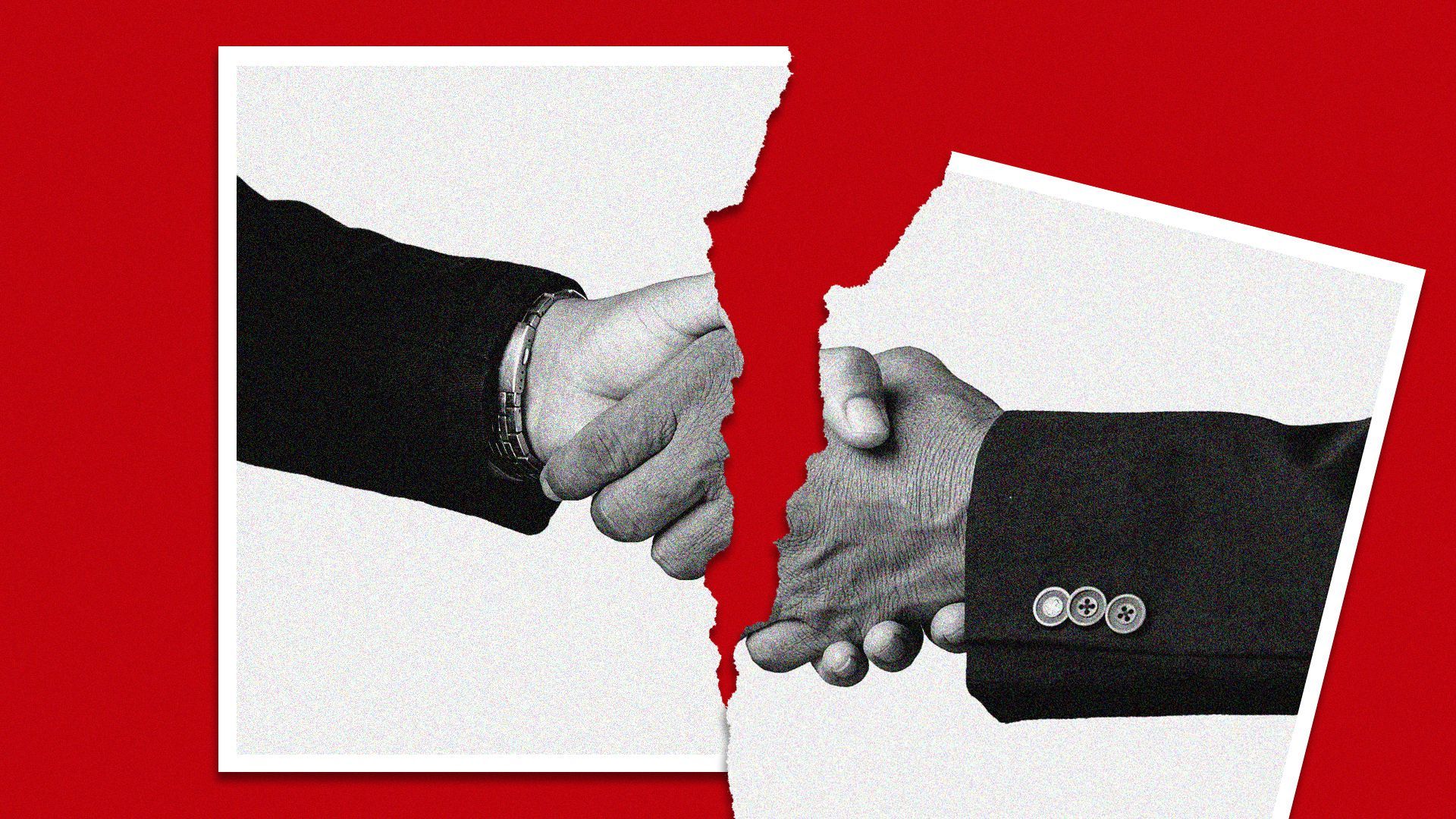 The Federal Trade Commission is facing fierce opposition to its proposed ban on employee noncompete agreements. But if FTC chair Lina Khan can jump those hurdles, it would have significant consequences for mergers and acquisitions.
What to know: The FTC laid out its new plan in a whopping 216-page document, arguing that a tool created to retain top talent has evolved into an abusive mechanism that covers around one in five American workers, including some that earn minimum wage.
Its proposed ban would exempt any seller with at least a 25% ownership stake in an acquired business, and also would be retroactive.
Backstory: The White House in 2021 issued an executive order urging the FTC to "ban or limit" noncompetes.
At around the same time, the FTC prohibited convenience store operator 7-Eleven from enforcing noncompetes for workers at stores being divested as a condition of its Speedway acquisition.
The big picture: A lot of corporate acquisitions, particularly in the small-cap and midmarket space, are as much about acquired talent as they are about acquired brands or products.
Sometimes that means software engineers, but it also applies to deals like rollups of law firms or financial advisories or dental practices.
In such cases, noncompete agreements are the current industry standard. If the FTC proposal becomes law, acquirers would need to employ different retention tools. Almost certainly that would mean some sort of golden handcuffs, perhaps including installment payouts for the acquisition itself.
It also could create nightmares for buyers on already-completed deals, and huge financial opportunity for sellers, given the proposal's retroactivity. Think you have key employees locked up for the next few years? Think again.
Upside: One benefit is that neither buyers nor sellers would need to convince passive shareholders to sign noncompetes.
Paul Daitz, CEO of sellside advisory Northern Edge Advisors, says this often becomes an issue with the sale of family-owned businesses, where a cousin or uncle still holds 10% but isn't involved in the day-to-day.
What to watch: The comment period is now open.
Revisions could include lowering the 25% ownership threshold or adding a dollar floor. For example, no partner in a five-person law firm would qualify for a noncompete under the current plan, nor would a 10% owner of a billion-dollar business.
No matter where the FTC settles, expect legal challenges.
Go deeper