Russia names new commander of Ukraine invasion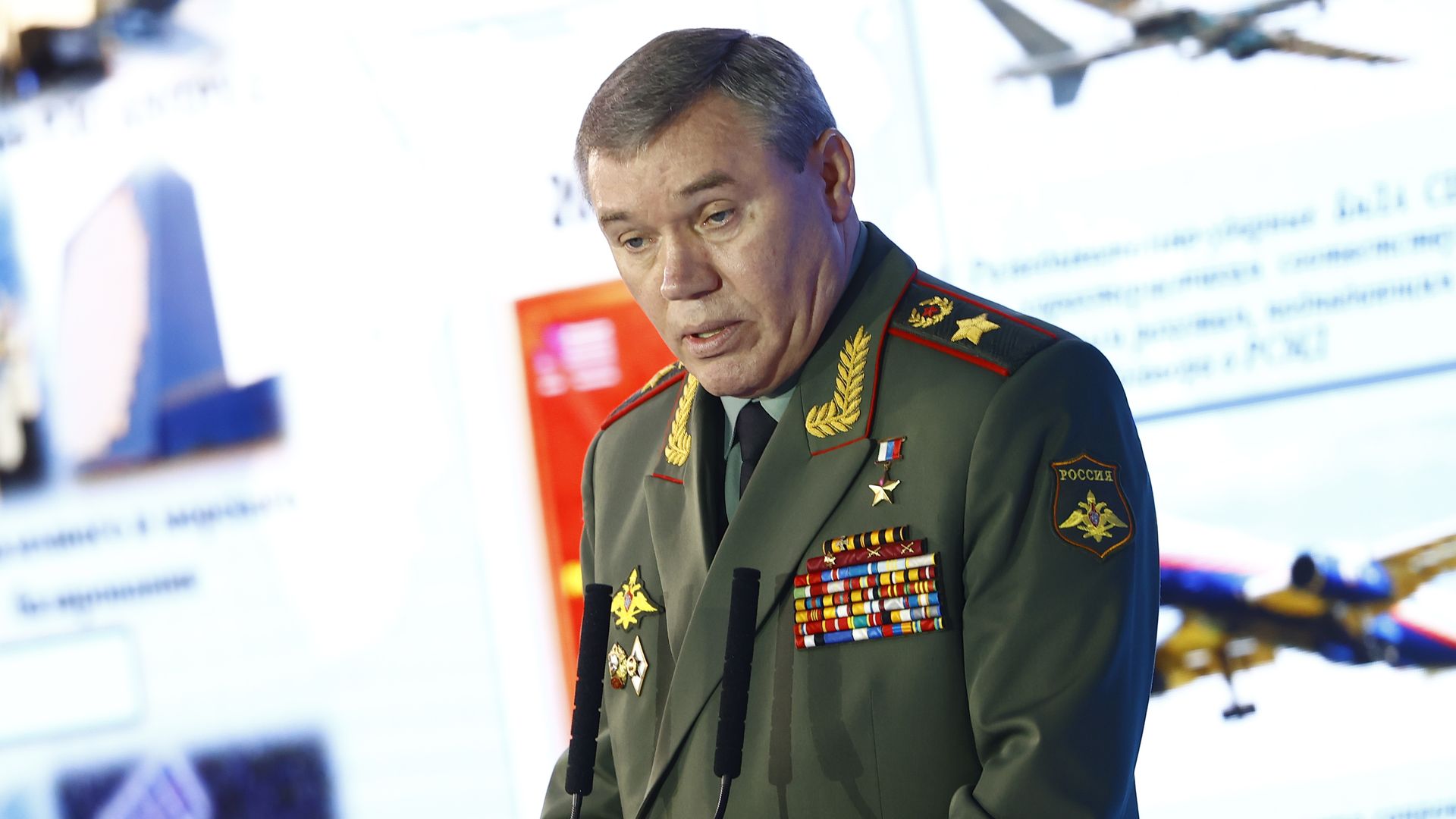 The Russian Ministry of Defense announced Wednesday that Valery Gerasimov, head of the general staff of the Russian Armed Forces, is taking over as the commander of Russia's invasion of Ukraine.
Why it matters: Gerasimov replaces General Sergei Surovikin, who was appointed to the post just three months ago. Surovikin has been demoted to one of Gerasimov's deputies.
What they're saying: The ministry said in a statement that Gerasimov's promotion was in part to address the "need to organize closer interaction between the branches and arms of the Armed Forces" and improve the support and effectiveness of "command and control of groupings of troops."
The U.K.'s Defence Ministry said in an intelligence update on Wednesday that Gerasimov assuming the position "is a significant development in Russian President Vladimir Putin's approach to managing the war."
"The move is likely to be greeted with extreme displeasure by much of the Russian ultra-nationalist and military blogger community, who have increasingly blamed Gerasimov for the poor execution of the war," the update reads.
"In contrast, Surovikin has been widely praised by this community for his championing of a more realistic approach. As a now deputy commander, his authority and influence is almost certainly hugely reduced."
The big picture: Surovikin was appointed Russia's commander in Ukraine in October after Russian forces faced several setbacks in the war.
But those setbacks largely continued under Surovikin's leadership. In November, Russian forces withdrew from Kherson, the only provincial capital its military captured since invading Ukraine.
State of play: Russian forces and fighters with a private Russian mercenary group known as the Wagner Group are locked in an intense battle over the eastern Ukrainian city of Bakhmut.
U.S. officials said last month they believe a power struggle may be emerging between the Russian military and the Wagner Group over influence with the Kremlin.
Go deeper: Ukraine moves to bolster defenses where "bloodiest" fighting taking place
Editor's note: This story has been updated with the U.K.'s Defence Ministry intelligence update.
Go deeper