Remembering Blake Hounshell, a journalistic force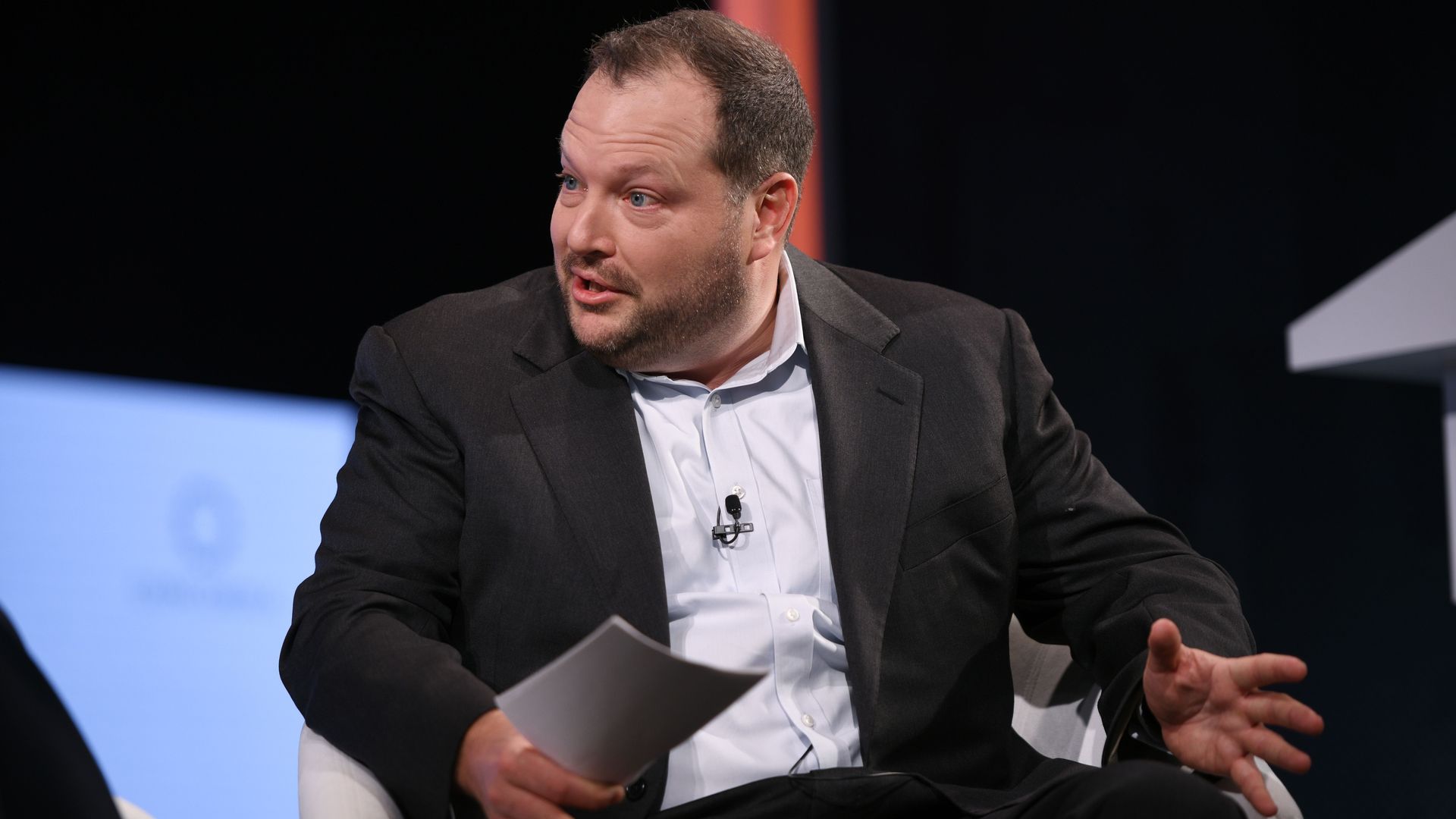 Blake Hounshell — an influential online national-security voice who was a top editor at Foreign Policy and Politico before joining the New York Times to write the "On Politics" newsletter — died yesterday at 44.
His family said he died "after a long and courageous battle with depression," leaving a wife, Sandy, and two children.
I worked closely with Blake at Politico, and treasured our weekend Au Bon Pain seances in Georgetown. Blake was a pioneer in a business where there are lots of sheep.
He was early to grasp the power of a personal voice and sensibility online, and created a Twitter community that any news organization would envy.
Blake was gifted as both an editor and a writer, with crossover talents that are so very, very rare. And he was always something much more important — a great guy and dad.
The Atlantic's Tim Alberta, who worked for Blake at Politico, tweeted about their time together: "Six years ago, I had to tell my new boss something. I was dealing with sudden onset of panic disorder — ferocious, debilitating anxiety. ... 'Want to compare notes?' he asked me. So we did."
"We'd start every work-related conversation by trading stories about our respective struggles. I started to improve. And my new boss was a big reason why."
"[W]e started churning out hits together at Politico Mag ... He never took any credit, but he deserved all of it."
Read Garrett Graff for Politico, "In Remembrance of a Beloved and Very Online Journalist: Blake Hounshell loved great scoops, pithy framing and a sharp tweet. In fact, he would have made this headline much better."
Go deeper