Apple debuts free tool to help businesses get noticed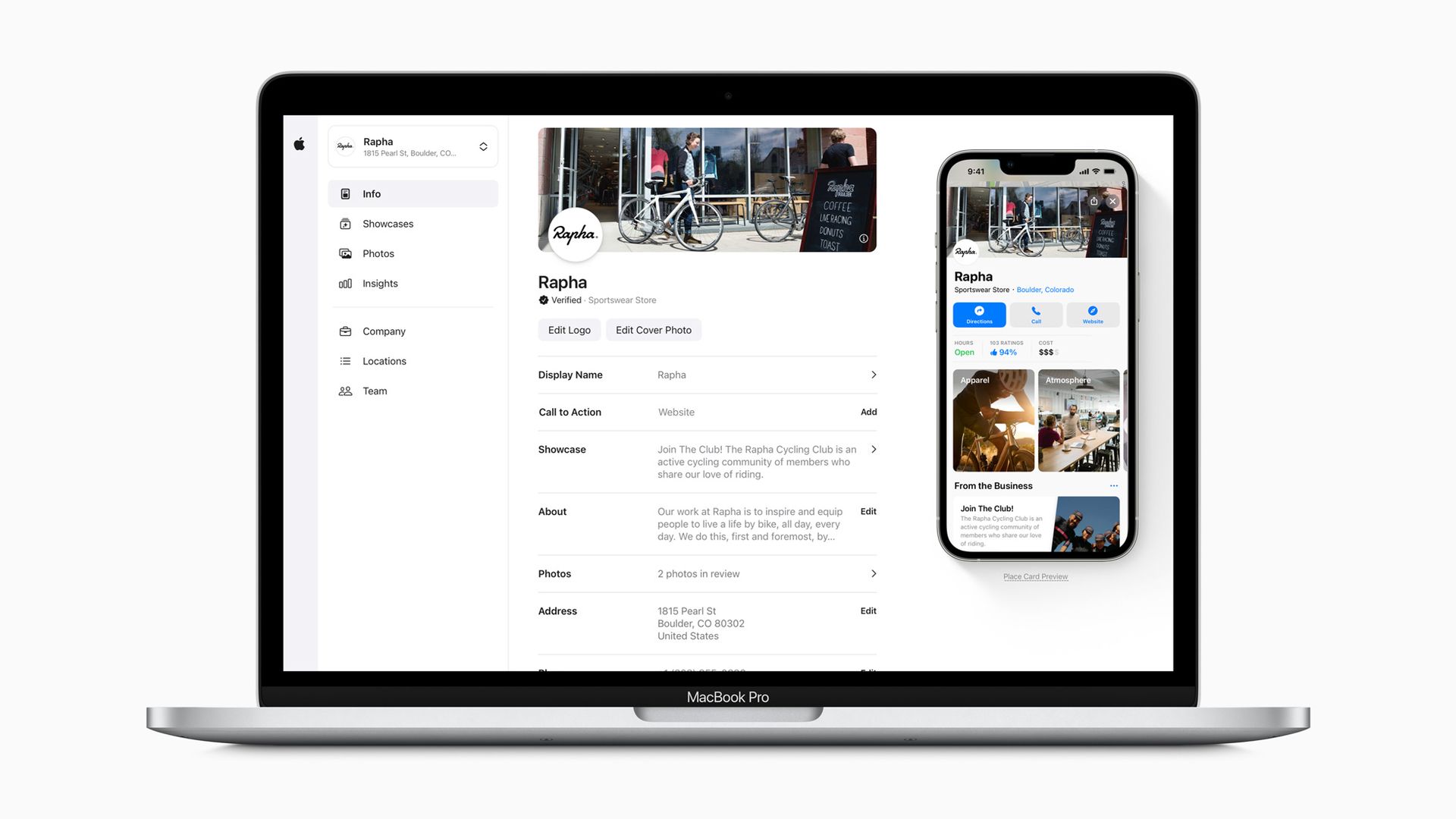 Apple is unveiling a free online tool that allows businesses to customize the information card shown by Apple Maps and other services with photos, details and even limited-time offers.
Why it matters: Allowing businesses to better explain their services could help score some points with merchants and consumers and give Apple useful local info to power future services.
How it works: As part of Apple Business Connect, existing businesses can claim their information card, be confirmed via a phone call and then be able to update information, including basics like store hours and the location of the front door.
The new cards also support various calls-to-action, such as reserving a table, going to a Web site or viewing driving directions. Businesses can add photos as well.
A "showcase" spot allows businesses to serve up limited-time offers and promotions.
Smaller businesses can enter info directly via the online tool. Apple is also making available an API for developers at larger firms and entities such as Reputation, Uberall, and Yext that help manage online presences on behalf of big companies.
The information businesses enter will show up in Apple Maps as well as other services, including Siri and Spotlight.
The intrigue: Apple is offering analytics so businesses can see how the changes they make impact usage, but the company insists it has no current plans to offer paid advertising or charge for the service.
Also not totally clear is how Apple's program will affect Yelp, which currently powers the photos and reviews on businesses' cards. Apple said Yelp will still be a partner, but Apple didn't specifically say how Yelp's data will live along side the info businesses directly provide.
Go deeper