House creates panel to probe "weaponization" of federal agencies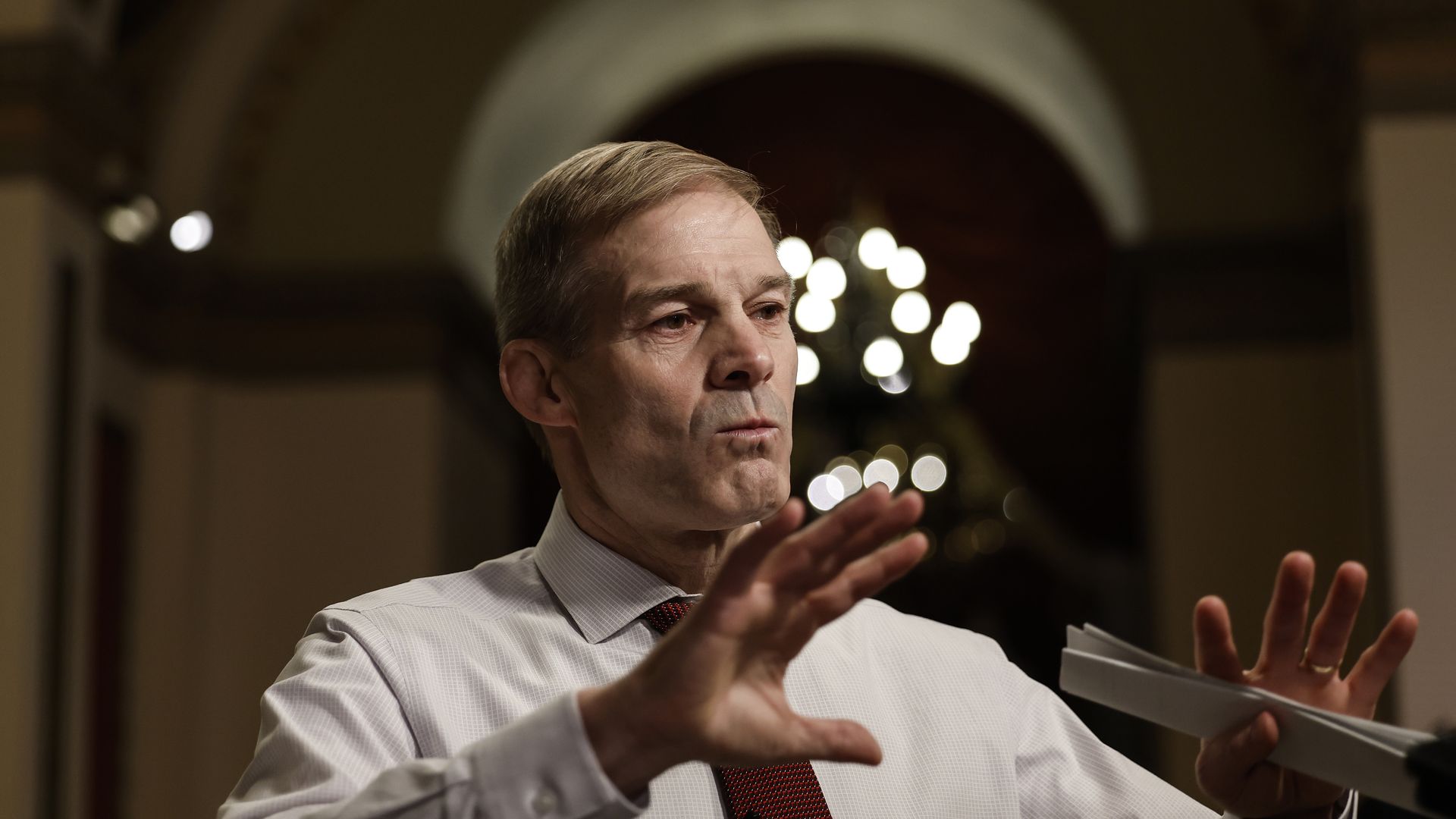 House Republicans on Tuesday voted to create a select subcommittee to investigate the "weaponization" of the federal government.
Driving the news: The creation of the potentially powerful panel fulfills a key promise House Speaker Kevin McCarthy (R-Calif.) made to a group of right-wing rebels last week in order to obtain his gavel.
Details: The House voted 221-211 along party lines to pass a resolution establishing the panel as a subcommittee of the House Judiciary Committee.
The details: The panel will have 13 members all appointed by McCarthy, five in consultation with House Minority Leader Hakeem Jeffries (D-N.Y.), mirroring the makeup of the Jan. 6 select committee.
It's set to be led by Rep. Jim Jordan (R-Ohio), the Judiciary Committee chair, and will be charged with producing a report by the end of the 118th Congress. Rep. Thomas Massie (R-Ky.) told Axios he expects to be on the panel as well.
The resolution authorizes the committee to investigate "to collect information on or otherwise investigate citizens of the United States, including ongoing criminal investigations."
Its scope also includes agencies' information gathering tactics and any communications or coordination they've had with the private sector.
What caught our eye: House Majority Leader Steve Scalise (R-La.) touted the panel's "sweeping investigatory powers" in a press release on Tuesday morning.
In addition to Jordan's subpoena power and the ability to review ongoing probes, that also includes access to the often-sensitive information shared with the House Intelligence Committee.
Further reading:
Go deeper