"Baked Alaska" sentenced to 60 days in prison for role in Capitol riot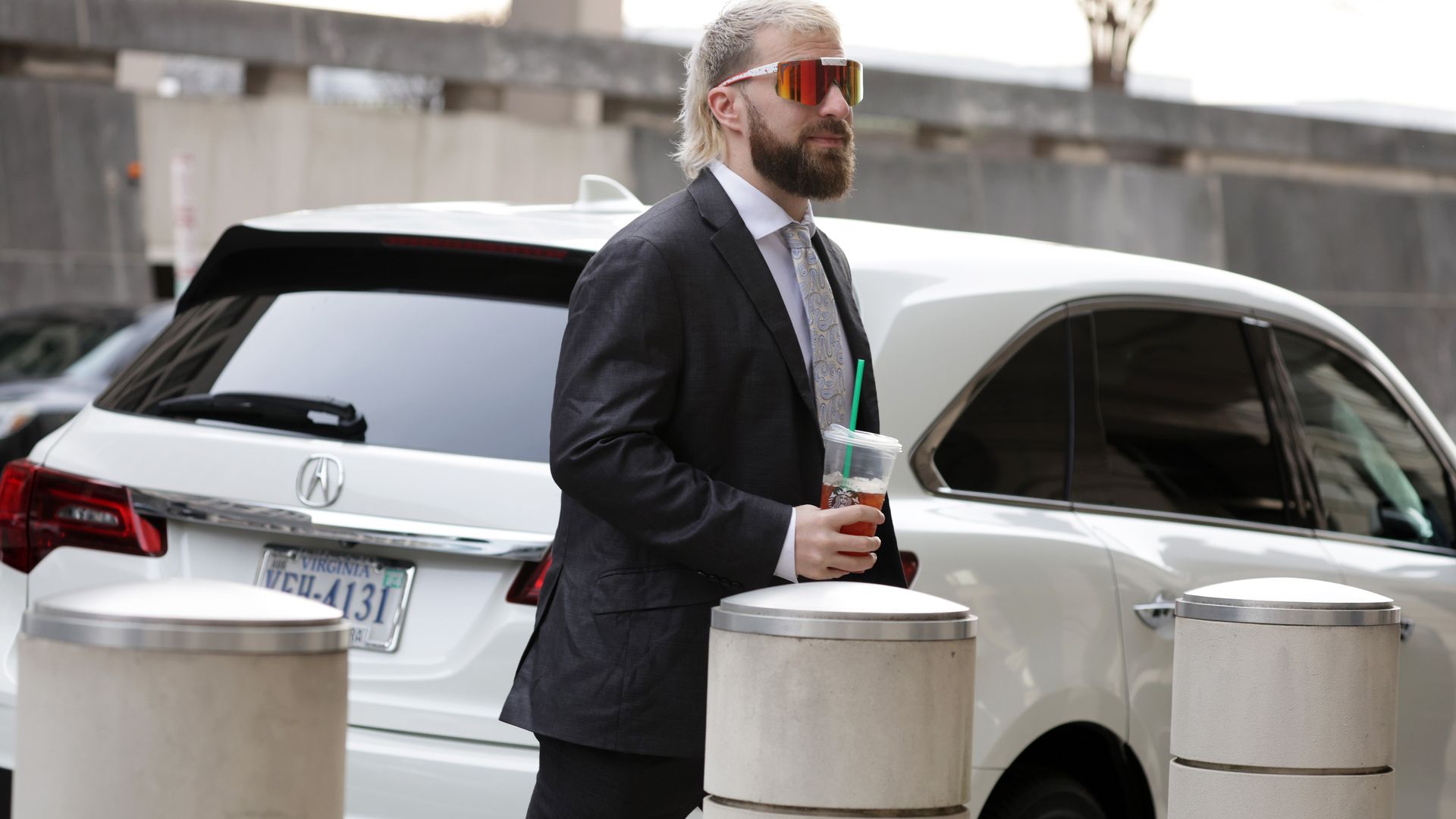 A federal judge sentenced far-right media personality Anthime Gionet, also known as "Baked Alaska," to two months in prison on Tuesday for his role in the Jan. 6 attack at the U.S. Capitol, he confirmed on Twitter after his sentencing hearing.
Why it matters: Gionet, who pleaded guilty in July to having "willfully and knowingly paraded, demonstrated, and picketed in" the Capitol building, livestreamed himself inside for nearly 30 minutes the day of the riot, according to court records.
Throughout Gionet's video, he repeatedly encouraged other rioters to enter the building and berated a Capitol Police officer for breaking his "oath to the constitution."
He also used a telephone in a senator's office to pretend to "make a call to the 'U.S. Senate', stating, among other things, 'We need to get our boy, Donald J. Trump, into office'," per court documents.
He then entered another senator's office, where he "sat on a couch and placed his feet on a table," and said "occupy the Capitol, let's go."
As part of his sentence, he is required to pay a $2,000 fine.
The big picture: Gionet is among the approximately 900 people who have been arrested for crimes connected to the Jan. 6 riot, according to the Department of Justice.
Go deeper: Jan. 6 final report alleges Trump engaged in "multi-part conspiracy"
Editor's note: This story has been updated with additional details.
Go deeper