Biden's calendar backlash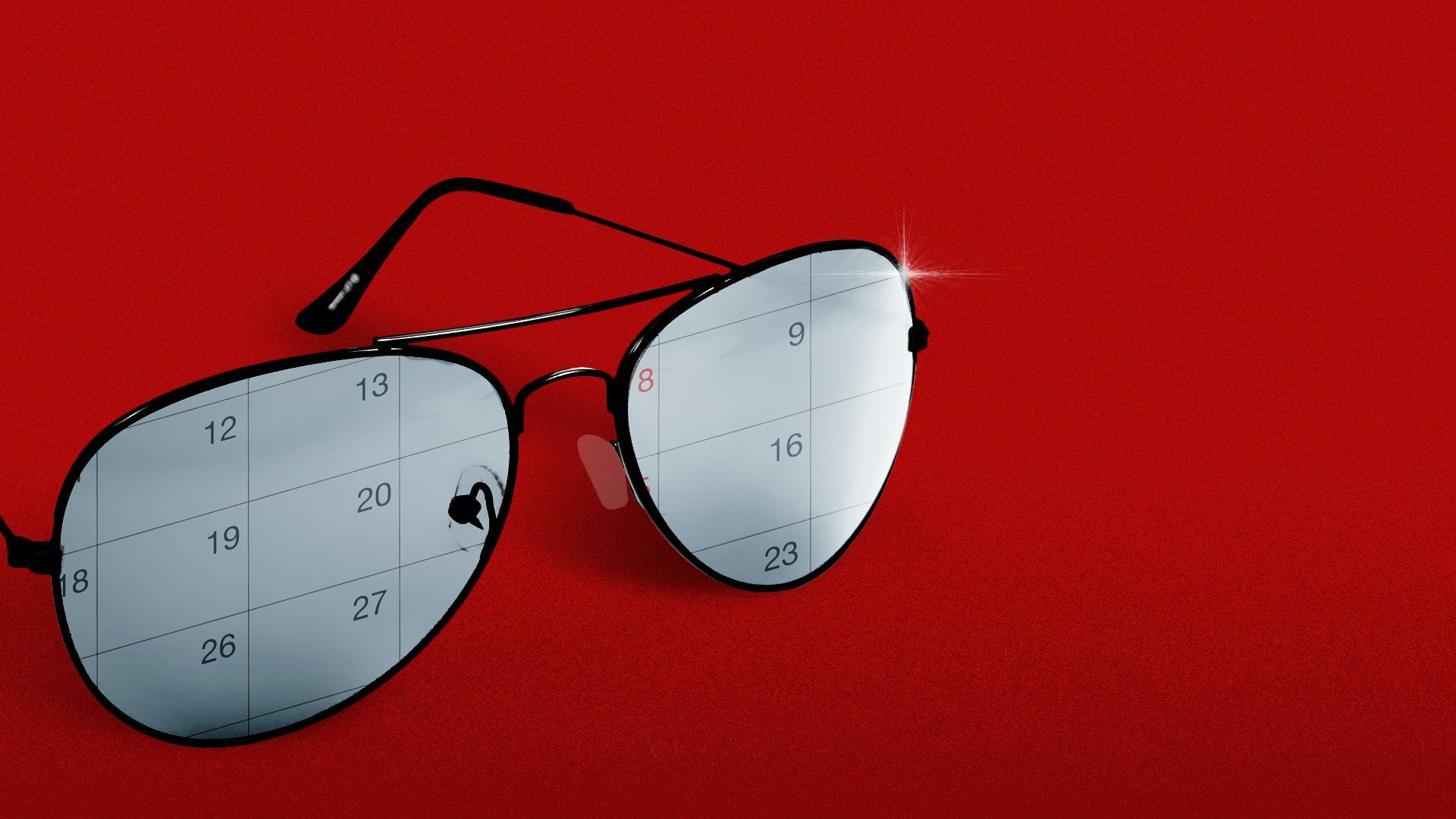 President Biden's proposed 2024 presidential election primary calendar is running into a buzzsaw of opposition from two politically critical states — creating a standstill in locking down the Democrats' presidential primary schedule.
Why it matters: With the GOP in power in Georgia and New Hampshire, it's hard to expect Biden's changes will go through — even as Dems in those states have been given an extension to work things out.
The law of unintended consequences could hurt Biden:
If Georgia's GOP leaders don't move their primary — and New Hampshire sticks with its first-in-the-nation primary (as required by state law) — the episode would reveal limits to Biden's influence.
The White House's heavy-handed approach could end up sparking a rebellion in states that got marginalized.
Driving the news: The DNC's rulemaking committee gave the two states an extended deadline to see what they can do to accommodate the desired rule changes.
Under the DNC proposal, New Hampshire would hold their presidential primary several days after South Carolina, which would become the new first-in-the-nation contest.
Our thought bubble: If the DNC punishes New Hampshire for holding an unauthorized primary, a protest candidate could emerge merely to decry Biden's role in marginalizing the state's influence — at a time when he could otherwise be coasting to a re-nomination as the incumbent president.
New Hampshire's value on the primary calendar was never about a large number of delegates; it was about its longstanding role of seriously vetting candidates in the presidential process.
What they're saying: Most Democratic strategists we've talked to predict the DNC will eventually drop Georgia as an early-state primary because of the impossible logistical challenges.
But because many Democratic leaders have publicly called out New Hampshire for its racial homogeneity, the battle over the Granite State's future role in presidential politics is poised to get uglier.
It doesn't help that Biden's dismal fifth-place finish in the state's 2020 primary has soured him on the state's fickle electorate.
"This is the dumbest game of chicken ever," said one Democratic strategist supportive of New Hampshire's first-in-the-nation primary status.
Go deeper