Baby sleeper recalls reissued after more infants died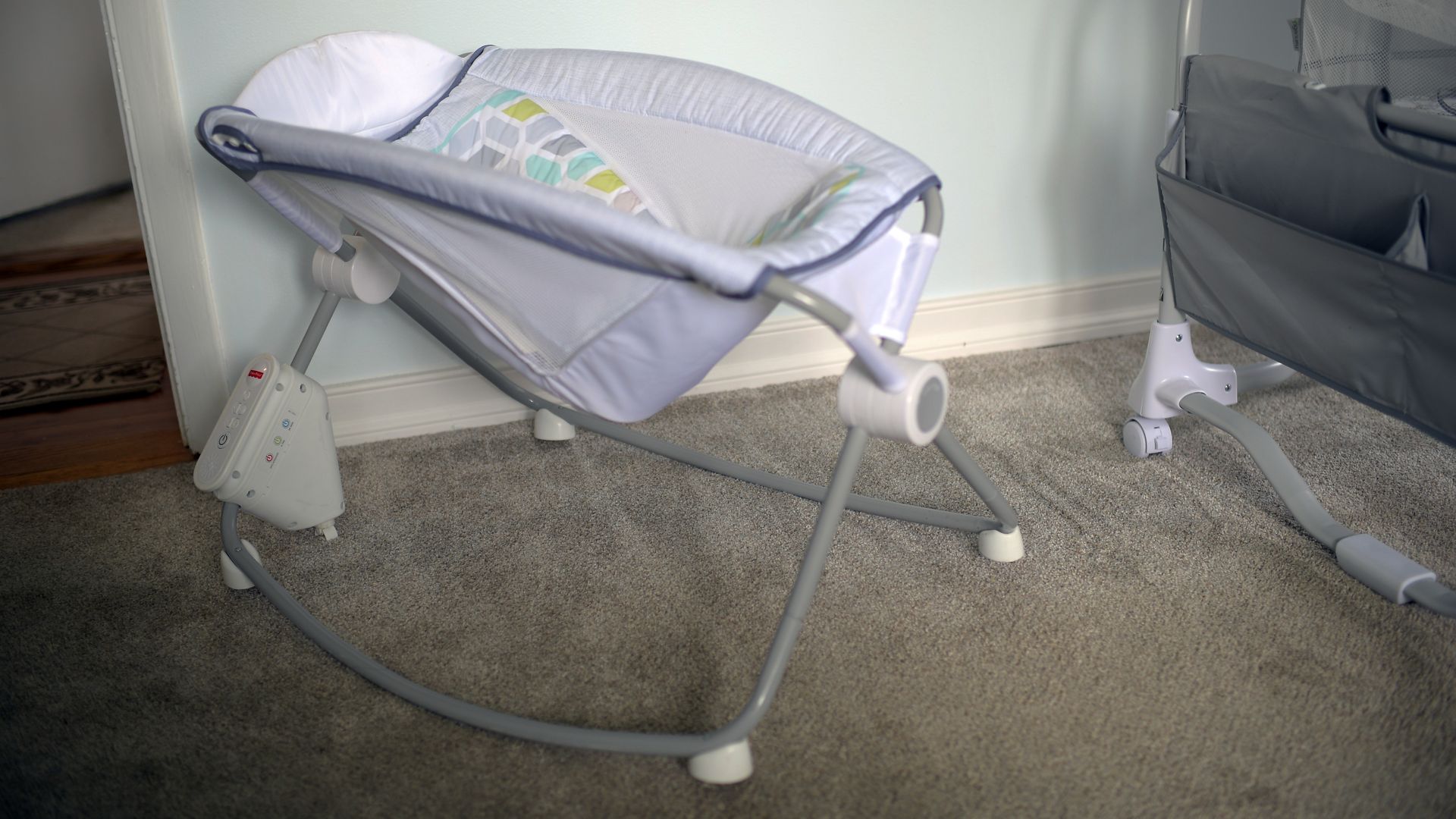 Fisher-Price, Kids2 and the U.S. Consumer Product Safety Commission on Monday "reannounced" recalls from 2019, after more babies died in the recalled baby sleepers.
Driving the news: "This is an urgent warning for consumers to check their homes for these products," Patty Davis, spokesperson for the CPSC, told Axios Monday. "Do not put your baby to sleep in inclined sleepers ever. It is not safe."
By the numbers: The 2019 Fisher-Price Rock 'n Play Sleeper recall said "over 30 fatalities were reported to have occurred in the Rock 'n Play Sleepers after the infants rolled from their back to their stomach or side while unrestrained, or under other circumstances."
Since the recall, 70 more deaths have been reported, including at least eight "fatalities that were reported to have occurred after the initial recall announcement," Monday's recall notice said.
15 infant fatalities were reported to have occurred in the Kids2 Rocking Sleepers, the company said in its recall notice Monday.
Four fatalities were reported to have occurred after the 2019 recall was announced, Kids2 added.
Between the lines: Both Fisher-Price and Kids2 note in their recall notices that they have been "unable to confirm the circumstances of the incidents" and what products were used.
What they're saying: "I urge all parents, grandparents, and caregivers to follow the guidance of this announcement and stop using these products immediately," CPSC Chair Alexander Hoehn-Saric said in a statement Monday.
"Unfortunately, today's announcement highlights the fact that these products are still in too many homes, and babies continue to be put at risk," Hoehn-Saric said.
"Today's reannouncement serves as a critical reminder to both consumers and resellers that they should not use, sell, or donate the recalled Rock 'n Play," Mattel, Fisher-Price's parent company, said in a statement to Axios.
What's next: Fisher-Price and Kids2 are still offering refunds for the recalled products through their websites.
CPSC also adopted a new rule in 2022 on infant sleep products that requires products to have a sleep surface angle of 10 degrees or less, Davis said.
More from Axios:
Go deeper