Stacey Abrams campaign reports $1.4 million in debt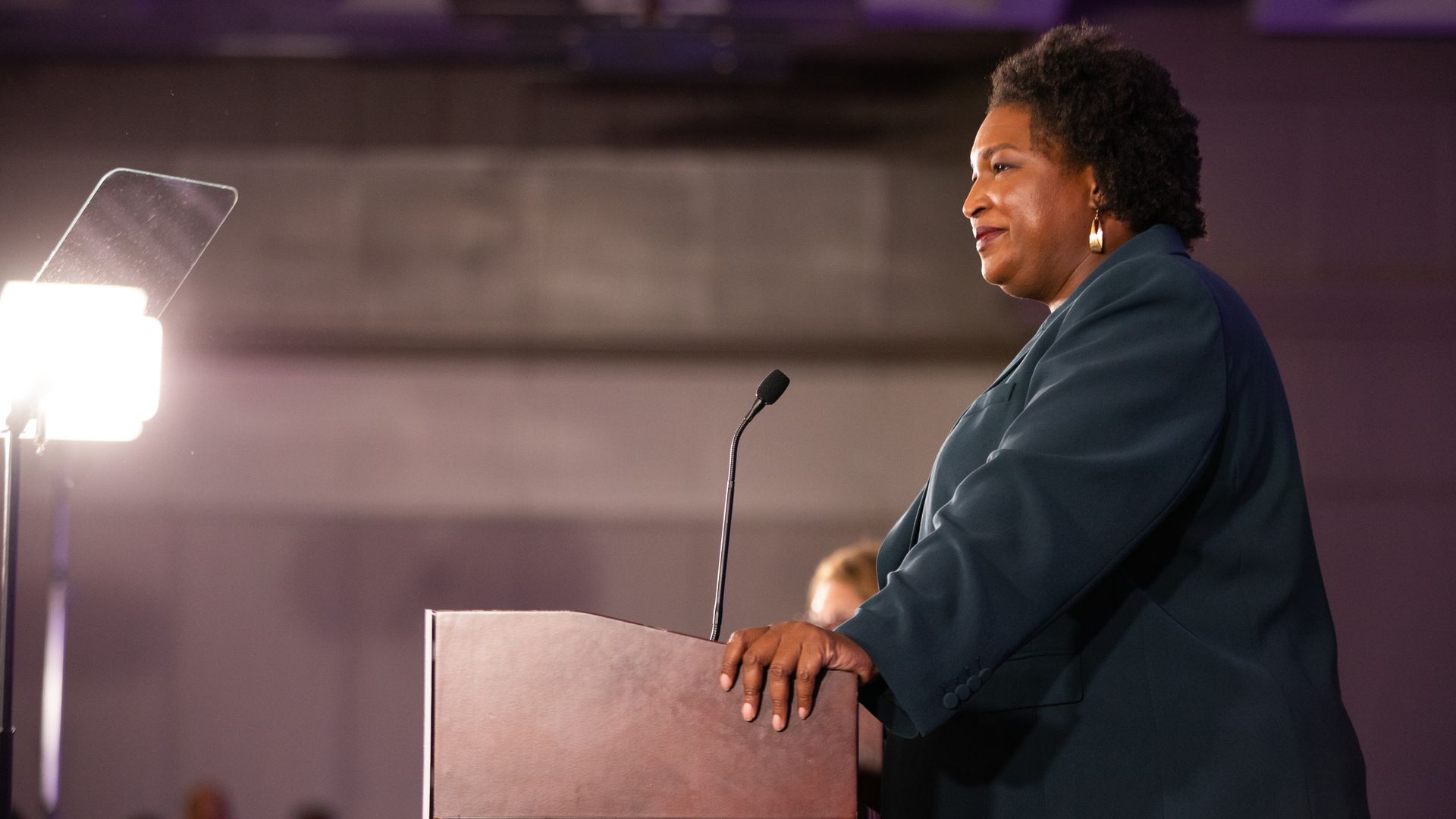 The Stacey Abrams campaign reported more than $1.4 million in debts Monday, after a blockbuster 2022 election that saw the operation raise more than $113 million.
Why it matters: Axios first reported news of the debt last month, but Monday's filings to the state campaign finance commission clarify the scope of the campaign's troubles after a nearly 8-point loss to two-time opponent and GOP Gov. Brian Kemp.
Driving the news: Abrams' campaign and leadership committee reported a combined $1.42 million in debt to her lawyers; an opposition research and policy consulting firm; and a media strategy, media buying and production company.
The largest line item was nearly $1.2 million owed by the leadership committee One Georgia to her media firm, AL Media.
Be smart: AL Media was the campaign operation's highest-paid vendor, receiving nearly $54 million to produce ads and purchase extensive TV and radio airtime.
By the numbers: Between her campaign and leadership committee, Abrams has just under $100,000 in leftover cash on hand.
The other side: Kemp ended up raising $90 million during the election cycle, and reported more than $5.2 million in cash on hand between his leadership committee and campaign.
The big picture: Abrams' campaign manager, Lauren Groh-Wargo, previously told Axios that a "cavalcade of negative press and negative polling" made fundraising difficult in the final months.
She said the campaign has engaged brokers to sell their donor and voter contact databases to try to pay down the debt.
Flashback: Money became so tight by the end of the high-profile campaign that most of the 180 full-time staffers were not paid past a week after the November election, a shocking timeframe for such a well-funded campaign.
Abrams also was forced to cut her weekly ad buys from between $2 million and $3 million in early October to $825,000 in the final week of that month.
Kemp spent more than $2.6 million that same week.
Go deeper