1 big thing: Slack heads to SCOTUS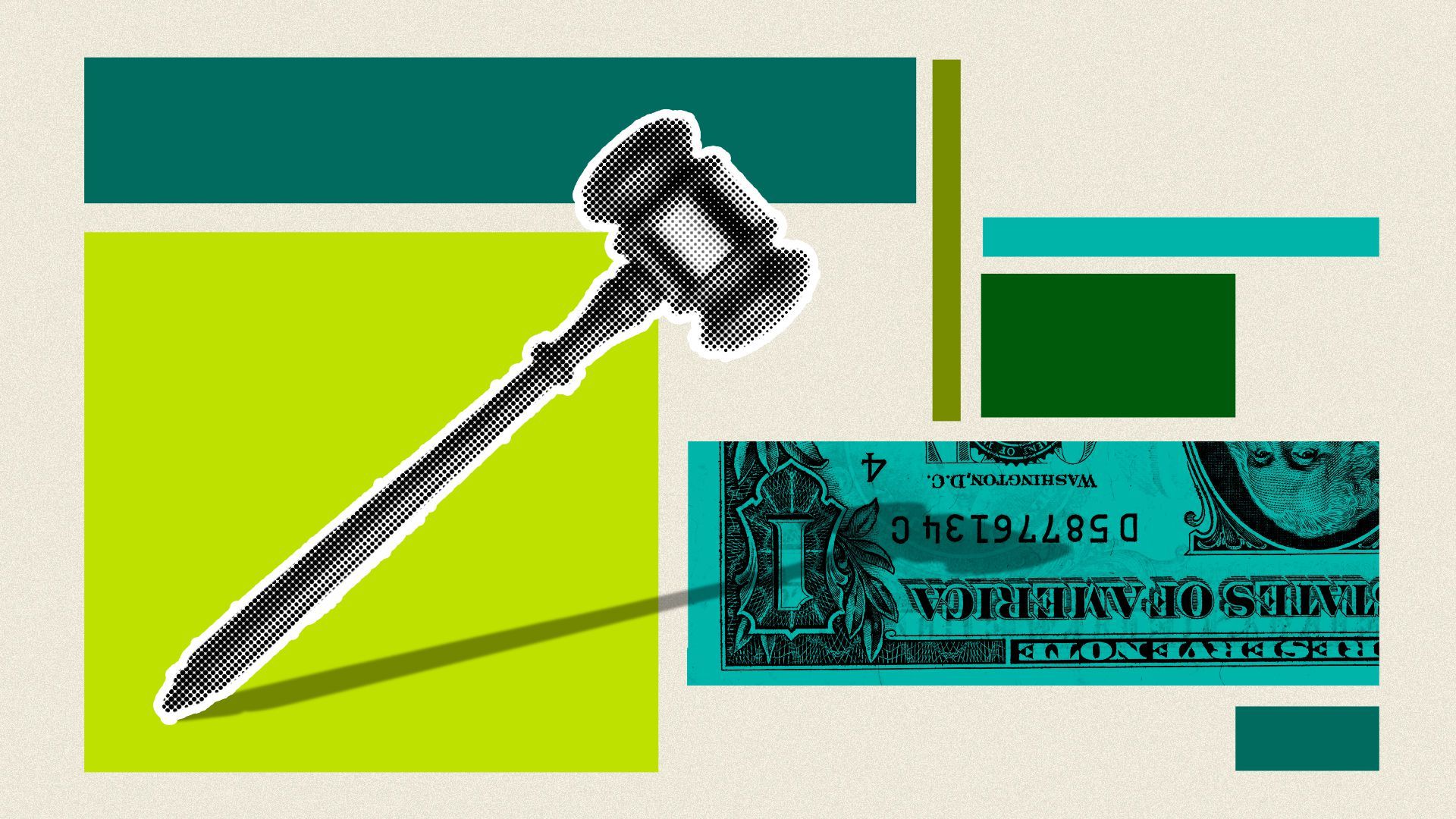 Last month the U.S. Supreme Court agreed to take up an appeal by Slack to a lawsuit over its 2019 direct listing, which alleges the company made false statements in its prospectus.
Why it matters: Slack was bought out by Salesforce in a deal worth nearly $28 billion, completed in 2021, but the decision may have ripple effects on other public listings and how unregistered (and registered) shares get marketed and sold.
State of play: In a departure from precedent, the court will have to decide whether to allow purchasers of unregistered stock to also sue issuers under Sections 11 and 12(a)(2) of the Securities Act of 1933.
Historically, U.S. courts have limited this broader liability, which includes innocent mistakes for (proven) purchasers of registered securities.
Holders of unregistered stock have only been able to sue under other laws, most notably Section 10(b) of the Securities Exchange Act of 1934, which requires that they prove what amounts to fraud.
As Reuters notes: "Slack's arguments are premised on longstanding consensus in the federal courts, dating back to the 2nd Circuit's 1967 ruling in Barnes v. Osofsky, that investors must be able to trace their shares back to a particular registration statement in order to bring Securities Act claims."
The U.S. Securities and Exchange Commission also pointed to the district court's opinion the district court's opinion to permit such claims when it allowed hybrid direct listings in 2020.
Catch up quick: The plaintiff in the case, Fiyyaz Pirani, purchased Slack stock shortly after it went public on the New York Stock Exchange in June 2019.
After the price of the stock dropped, an initial plaintiff (before Pirani took over) sued the company and some of its execs and board members. The individual claimed that Slack's registration statement was misleading.
Between the lines: The direct listing's mechanics are at the core of the debate.
In a typical IPO, a company issues new shares, which have to be registered with the SEC, and those are usually the only shares sold after a listing until the lockup of unregistered stock held by employees and some other shareholders expires.
"In direct listings, by contrast, there are no underwriters, and accordingly there is no lockup, so unregistered exempt shares remain available for resale alongside the newly registered ones," explains the Slack's petition to the court.
The intrigue: The majority of a Ninth Circuit Court of Appeals panel of judges concluded that purchasers of unregistered stock have the same right to sue because their purchase depended on the same IPO prospectus.
It also said that limiting this liability only to holders of registered securities "would essentially eliminate Section 11 liability ... in a direct listing for both registered and unregistered shares.... create[ing] a loophole large enough to undermine the purpose of Section 11 as it has been understood since its inception."
What's next: Oral arguments before the court are expected later this year.
Go deeper