Axios Finish Line: Poor hydration linked to faster aging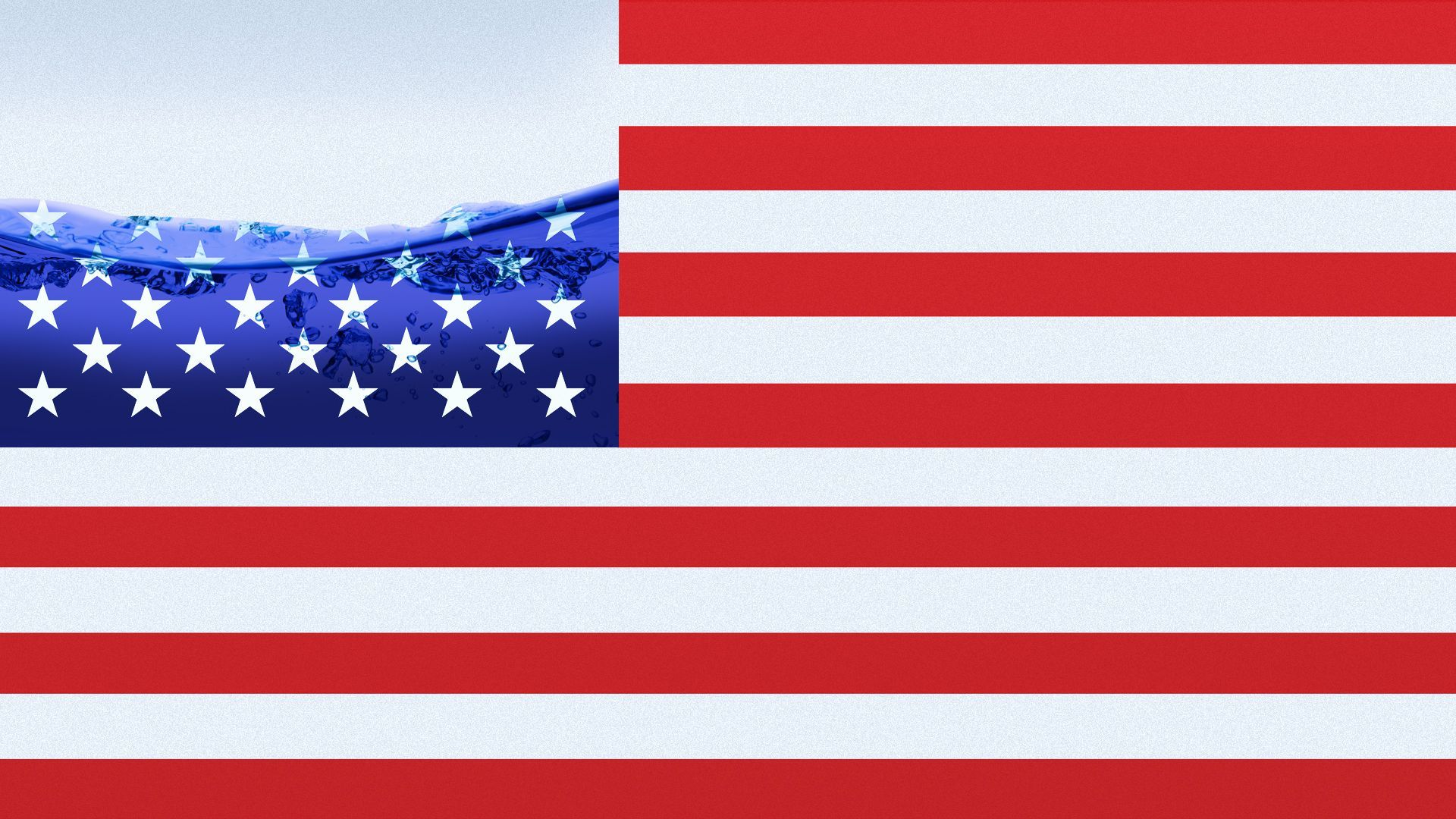 This article originally appeared in Axios Finish Line, our nightly newsletter on life, leadership and wellness. Sign up here.
Drink up! How well you hydrate may be linked to how quickly you age and your risk level for chronic diseases.
The big picture: A new study from the National Institutes of Health, which tracked 11,000 older American adults over 25 years, found that poor hydration was associated with high blood pressure, high cholesterol, high blood sugar and even risk of premature death.
By the numbers: Researchers judged how hydrated study participants were by measuring the concentration of sodium in their blood.
Even though nearly all participants had sodium concentrations within the level considered normal — 135 to 146 millimoles per liter — those whose levels exceeded 144 millimoles had a 21% greater risk of dying younger than their better-hydrated counterparts.
They also showed a greater risk of developing diseases like dementia and diabetes.
Zoom out: Drinking water is not like waving a magic wand, experts told NBC News.
The study's results don't prove that drinking more water will prevent some of these serious diseases, Lawrence Appel, the director of the Welch Center for Prevention, Epidemiology and Clinical Research at Johns Hopkins University, told NBC.
What we do know is that drinking lots of water should be part of a healthy lifestyle, just like eating well and exercising.
Reality check: Reliable access to safe drinking water isn't a given in many pockets throughout the U.S., Axios' Eileen Drage O'Reilly and Alison Snyder write.
Climate change, an aging pipe system and systemic racism all contribute to water insecurity in America.
For example, in Jackson, Mississippi, citizens "have been relegated to a life of boil water orders, walking long distances with jugs or catching rainwater in buckets for everyday use," Axios managing editor Delano Massey wrote for Editor and Publisher.
The bottom line: Drinking plenty of water is important to help keep us healthy. Here are some tips on how to stay hydrated.
Go deeper