Natural gas falls to pre-Ukraine war prices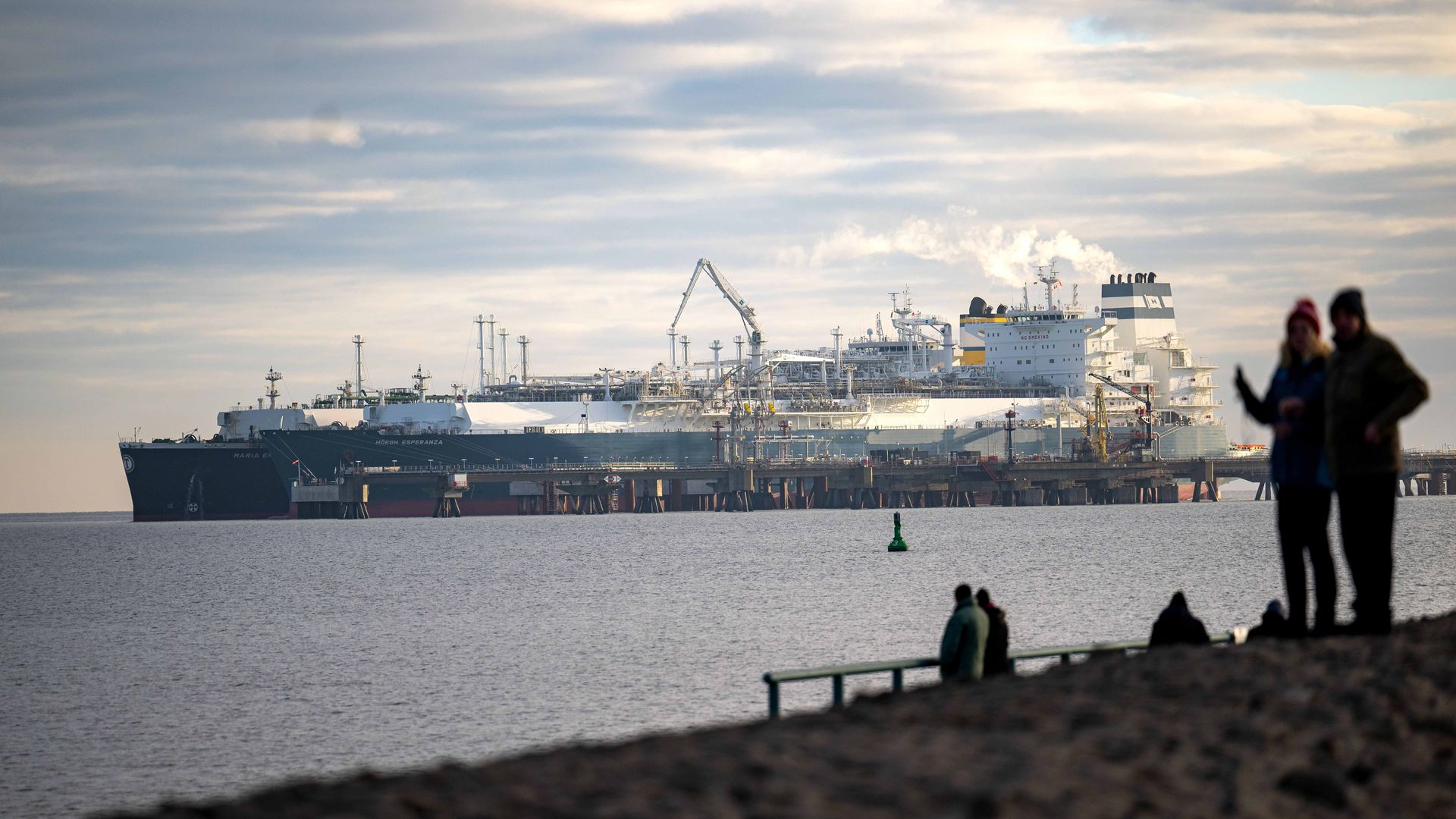 European natural gas prices — which soared after Russia's invasion of Ukraine — have tumbled back to pre-war levels.
Why it matters: If sustained, declining gas prices could ease a series of inflation, cost of living and economic crises across Europe — and help preserve public support for the sanctions against Russia.
Europe's economic health, or lack thereof, also has consequences for one of its biggest trading partners — the U.S.
By the numbers: Benchmark prices for natural gas — using a Dutch gas trading exchange known as the Title Transfer Facility (TTF) — fell below €75 per megawatt hour Tuesday.
They're down about 80% from their August peak of nearly €350.
Driving the news: The price drop is part policy, part good luck.
The big picture: Russia's brutal invasion of its neighbor was a major shock to the European economy, which relied heavily on steady, affordable supplies of Russian natural gas to heat homes, illuminate cities and power factories.
The war forced shutdowns among energy-intensive European industries, such as chemical and metal production.
Countries nationalized utilities and spent billions to subsidize energy prices for households.
Even so, prices have still surged for consumers, driving inflation sharply higher across the continent.
The latest: Fresh data out Tuesday showed German consumers, for example, paid 24% more for energy in 2022 than they did the previous year.
Yes, but: While Germany's inflation numbers were the largest year-on-year increase since the country reunited in the early 1990s, there was a glimmer of hope.
Over a shorter timeline, price increases seem to be slowing fast — from over 10% in October and November, to 8.6% in December — largely due to the impact of falling energy prices.
That was partly because of a one-time payment of consumer utility bills in December, the government statistical agency said, but gas futures prices were also down roughly 50% over that period.
The bottom line: The interaction of energy prices and inflation will continue to be a — or perhaps the — major economic issue to watch in 2023.
Go deeper