Lebanon starts the new year without a president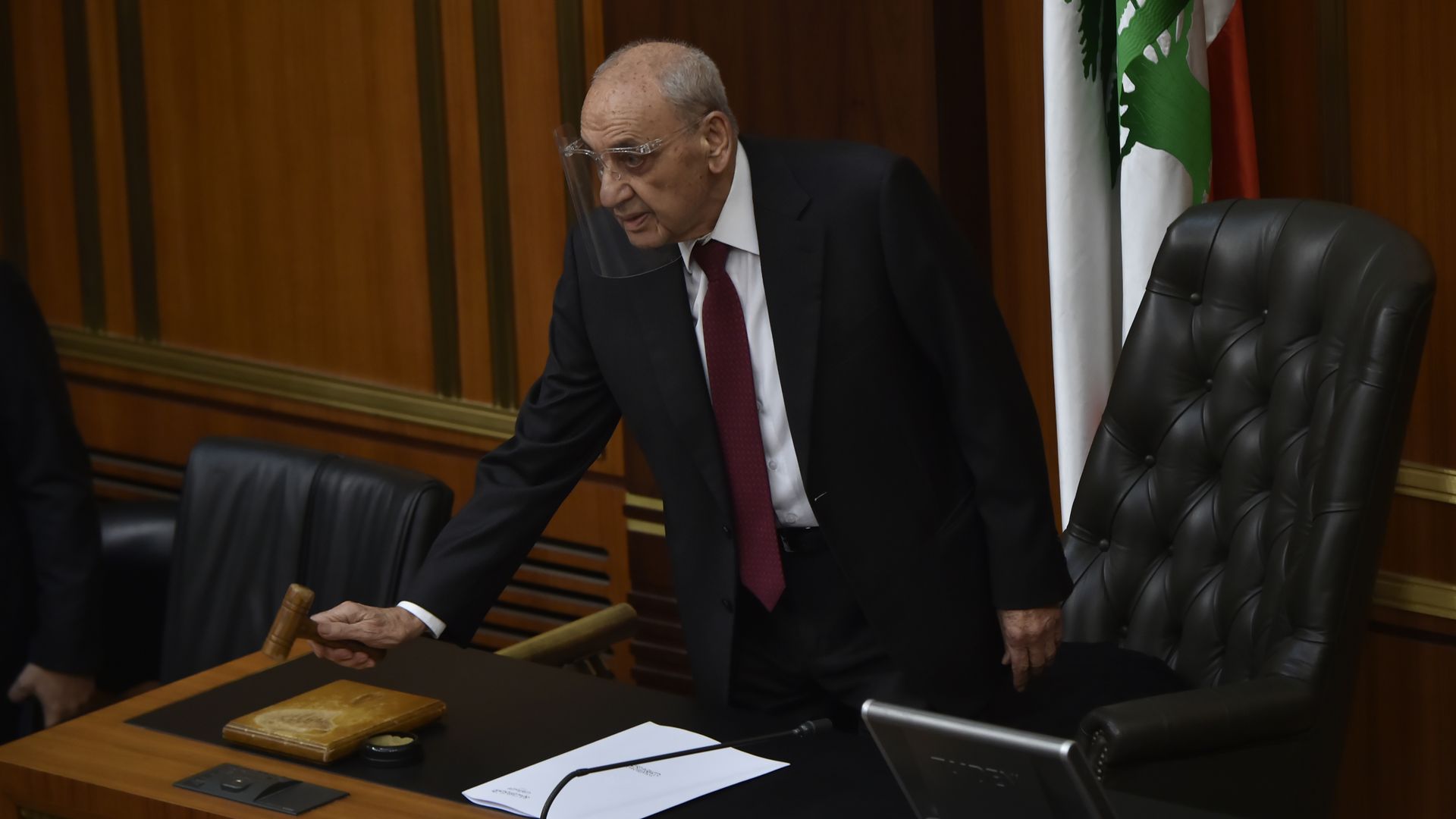 Lebanon entered the new year without a president or a fully empowered Cabinet, stalling any progress on the financial reforms needed to bring the country out of an unprecedented economic meltdown.
Why it matters: The "only exit out of the crisis" is a billion-dollar bailout package the International Monetary Fund has offered, conditioned on a host of structural and financial reforms, said Sami Nader, the director of the Levant Institute for Strategic Affairs.
"But without a government and with no president, there is no hope for a deal" on the reforms, he told Axios. 
Catch up quick: Lebanon's caretaker Prime Minister Najib Mikati, a Sunni Muslim as per the country's sectarian power-sharing arrangement, has been unable to form a new government since June, largely disagreeing with Maronite Christian former President Michel Aoun over the line-up.
Aoun left office on Oct. 30, and since then, the country's parliamentarians, divided along sectarian lines, have failed 10 times to reach a consensus on Aoun's successor.
Meanwhile, the Lebanese pound has lost over 90% of its value since 2019 and nearly two-thirds of the population now live in poverty.
The country faces widespread blackouts, severe medicine shortages and frequent stoppages of water supplies. 
State of play: Lebanon's government is largely divided into two camps: one opposed to and one allied with the heavyweight political party and Iran-backed Hezbollah. 
The Zgharta party's Michel Moawad, the presidential candidate who is backed by much of the camp opposed to Hezbollah, has received the most votes, but he's fallen well short of the two-thirds needed to win the first-round, L'Orient-Le Jour reported.
The electoral sessions have been short-lived, with MP walkouts commonplace and many discarded ballots, either blank or with irrelevant names like Martin Luther King and Nelson Mandela.
At the same time, Aoun's Free Patriotic Movement (FPM) party has accused Mikati of abusing the powers transferred to him in the presidential absence.
The former president's son-in-law, Gebran Bassil, and leader of the FPM, a Hezbollah ally, is also working to establish himself as a frontrunner in the race for the presidency. Sleiman Frangieh, the Marada Movement leader, is widely known as Hezbollah's preferred candidate. Army commander Gen. Joseph Aoun is also predicted as a likely, middle-ground candidate. 
What to watch: The presidential impasse is intertwined with regional rivalries, notably an Iranian-Syrian alliance that backs Hezbollah versus a U.S.-Saudi Arabia bloc allied with much of the West. 
Nader noted that "the Hezbollah camp is trying to strike a deal with the West" to choose a neutral candidate who can maintain dialogue with the international community without jeopardizing their interests."
Go deeper