Sam Bankman-Fried pleads not guilty in charges stemming from FTX collapse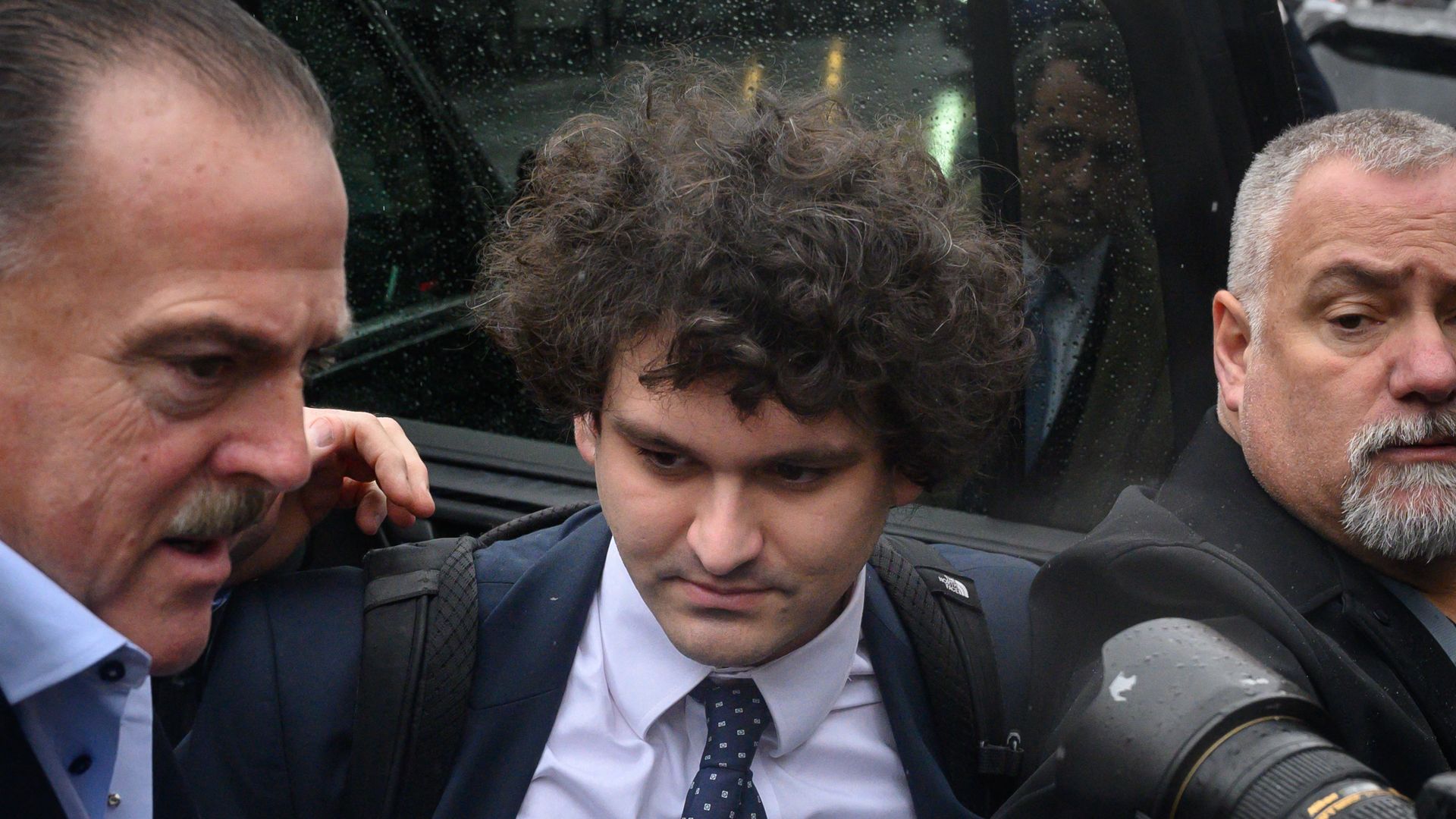 Disgraced former FTX CEO Sam Bankman-Fried on Tuesday pleaded not guilty to charges of fraud, conspiracy, campaign finance law violations and money laundering in a New York federal court.
Why it matters: Since the crypto exchange began to unravel in early November, Bankman-Fried has publicly claimed he was unaware of the depth of the company's financial troubles, and those at trading firm Alameda Research, FTX's sister company.
Yes, but: Ex-Alameda Research CEO Caroline Ellison and FTX co-founder Gary Wang pleaded guilty last month to criminal charges, with Ellison acknowledging that she knew what both firms were doing was "wrong."
What's more: During her plea hearing on Dec. 19, Ellison said that she and Bankman-Fried created misleading financial statements last year for Alameda's lenders, and that the trading firm had "access to an unlimited line of credit without being required to post collateral" or other typical guardrails.
Wang made similar statements in his own hearing, adding that he was directed to change FTX's code to enable Alameda's borrowing.
Details: During the hearing, Bankman-Fried was granted a request to publicly redact the identities of the individuals who will co-sign his bond in addition to his parents.
The judge set a trial date for Oct. 2, 2023, though it could be moved.
He also approved prosecutors' request that Bankman-Fried be prohibited from accessing or transferring any assets from FTX and Alameda, per Inner City Press.
Prosecutors cited recent reports of Alameda-linked digital wallets transferring out funds, as well as Bankman-Fried's transactions at the request of Bahamian regulators in November.
Flashback: After a meteoric rise over the past couple of years, FTX quickly collapsed in early November, after it was revealed it didn't have enough funds to fulfill customer withdrawals.
Since there, it's been revealed that the company had been secretly lending out customer funds to Alameda Research, a trading firm co-founded by Bankman-Fried prior to FTX, for years.
In turn, Alameda had been making loans to Bankman-Fried and other execs, while misleading investors and lenders about its finances.
The big question: What's the next shoe to drop? Federal prosecutors hinted last month that more announcements in this case will be coming out.
Editor's note: This story is breaking and will be updated.
Go deeper