Colorado is busing migrants to New York and other major cities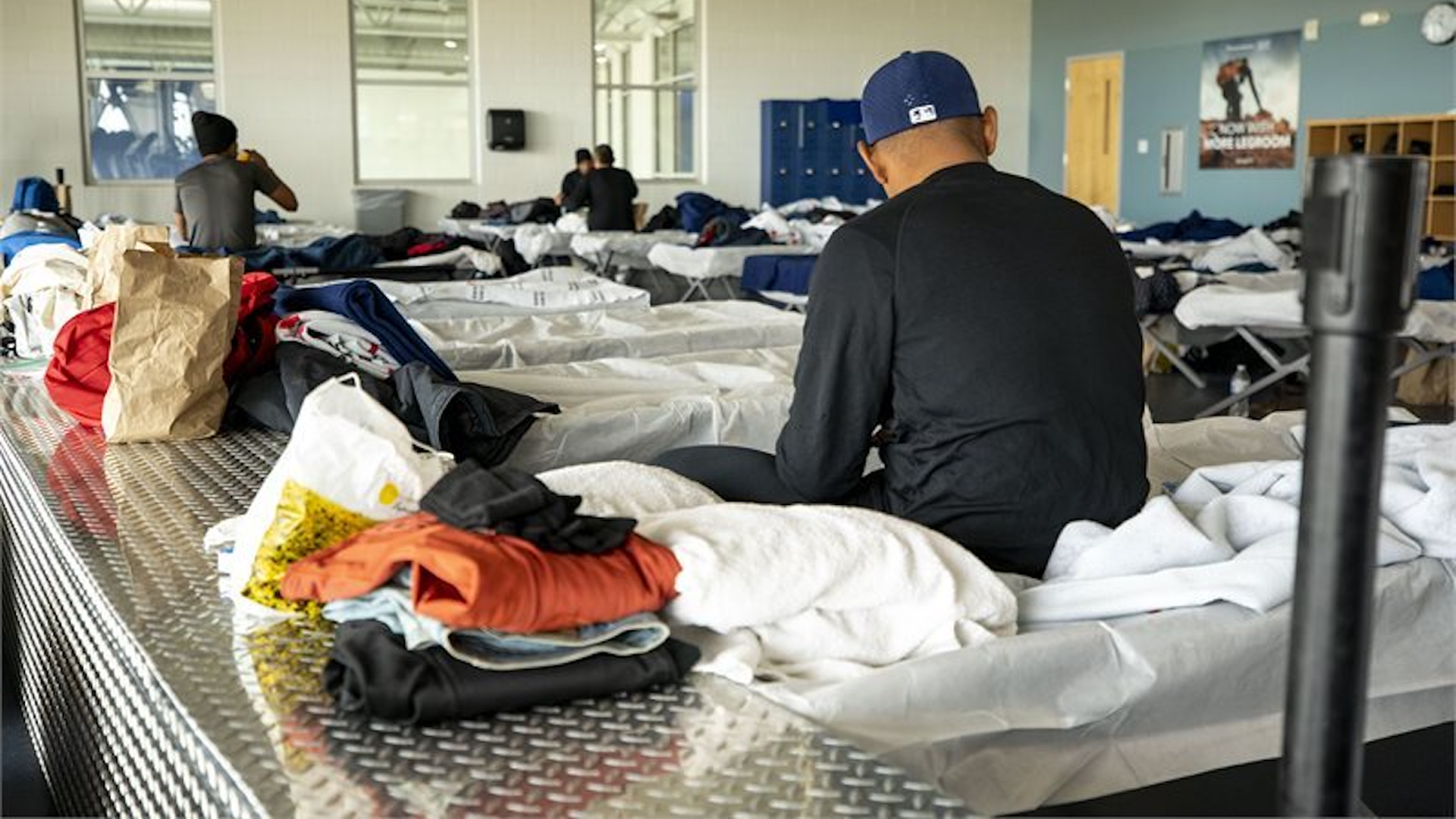 Colorado Gov. Jared Polis is busing migrants who recently arrived in Denver from the southern U.S. border to other major cities.
Why it matters: The Democratic governor's move echoes actions by Republican governors in Texas and Florida that were labeled callous and cruel.
Driving the news: In a statement Tuesday, Polis said his administration is helping migrants reach their intended destinations because 70% don't plan to stay in Colorado.
But Polis acknowledged the number of people being bused out-of-state has escalated in recent days to clear a backlog of people stuck in Colorado because of harsh winter weather.
Colorado earmarked $5 million to assist people identified as migrants, including helping them purchase bus tickets. About half the money is allocated already.
"There is a lot of pent-up demand right now and a lot of frustration among our migrants who have been trapped for a week or two in a place they didn't want to be through no fault of their own," Polis told Politico.
The other side: New York Mayor Eric Adams revealed Polis' plan in a radio interview earlier Tuesday.
"We were notified [Monday] that the governor of Colorado is now stating that they are going to be sending migrants to places like New York and Chicago," Adams said. "This is just unfair for local governments to have to take on this national obligation."
By the numbers: At least 3,500 people have arrived in Denver from the southern border since Dec. 9. Their immigration status is unknown, but officials have suggested some are asylum seekers from Central and South America.
225 arrived overnight on New Year's Day and more than 1,000 are staying at city-run emergency shelters, Denver officials report. Another 740 are housed at other shelters run by nonprofits.
Context: Denver Mayor Michael Hancock declared a state of emergency Dec. 15 as a surge of migrants pushed the city to a breaking point. He also called on the federal government to provide aid, a demand Polis reiterated Tuesday.
"States and cities not on the border are ill-equipped to address these challenges, and absent federal support and leadership, we're left to strategize and take actions to ensure this vulnerable population – people who've come here with no resources or means – are safe and treated humanely," Hancock said in a statement.
City officials have spent more than $1 million in assistance as of Dec. 31, and project to spend roughly $3 million "over the next few months."
The city and nonprofits are helping with the busing, but Hancock's spokesperson deferred all questions to the state's Division of Homeland Security and Emergency Management, which declined to comment.
Polis' spokesperson declined to respond to additional questions from Axios about the busing plans.
Of note: Two days before Christmas, Polis visited warming shelters to thank volunteers and National Guard members he activated as a brutal cold front arrived. He brought presents for children, too.
"Too many people, in our opinion, view this through a political lens or as playing politics — and it's terrible that in some places, people have been used as political props," Polis said. "But what we are doing here is just honoring our values by treating people with dignity and respect."
Editor's note: This story has been updated with new details throughout.
Go deeper