Chief Justice Roberts raises concerns about judges' safety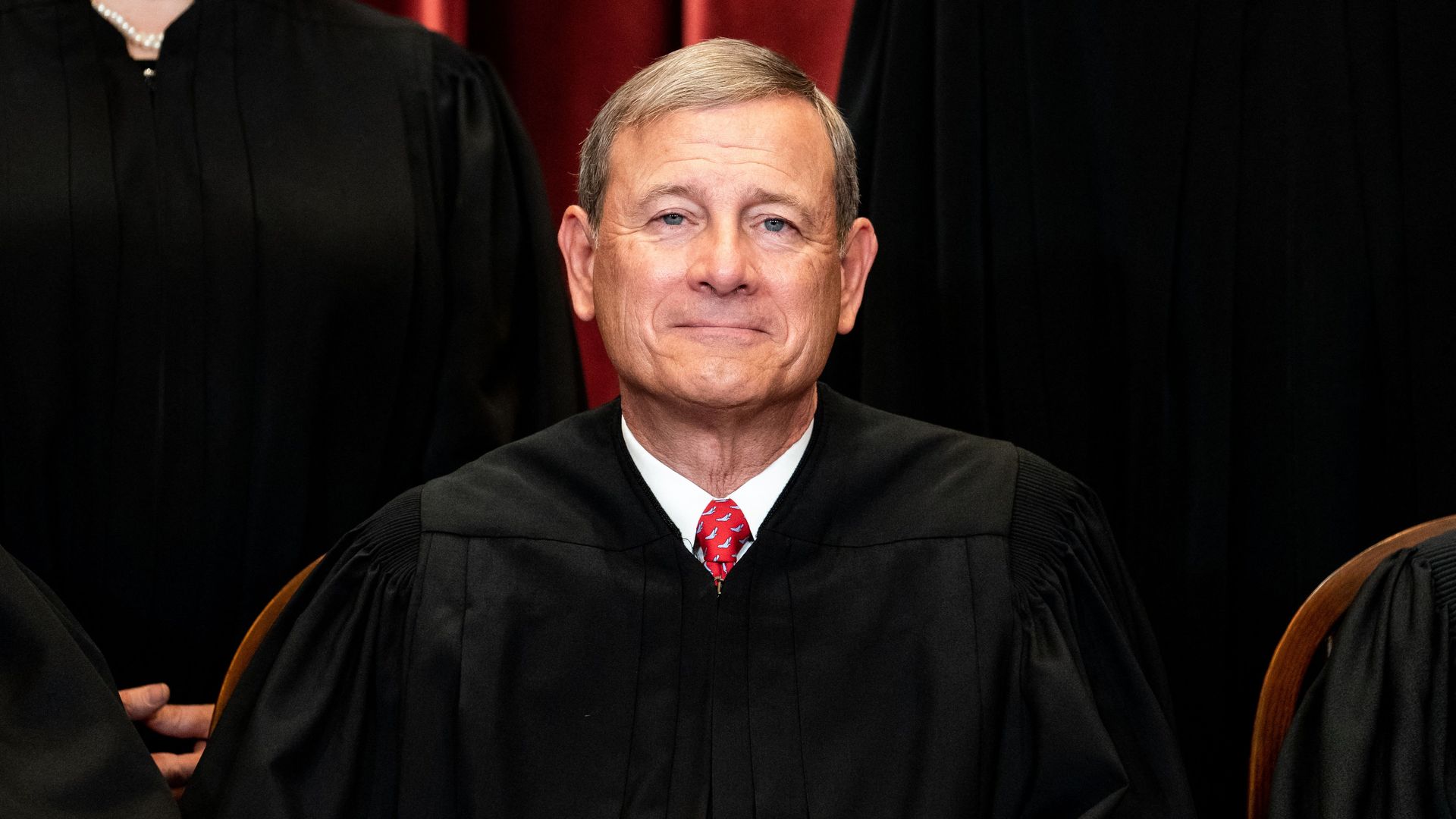 Chief Justice John Roberts focused on judges' safety in his annual year-end report, following one of the Supreme Court's most tumultuous and consequential terms to date.
Why it matters: Threats against public officials on all levels of government have intensified in recent years and came to a head in 2022 after the Supreme Court's decision to overturn Roe v. Wade.
Driving the news: The protests and security threats that followed the court's decision led to calls for greater security for judges and their families.
Zoom in: Roberts did not specifically mention the abortion decision or the threats against his fellow conservative justices in his report, but rather spoke of the importance of security programs more generally.
He reflected on the aftermath of the Supreme Court's 1954 decision in Brown v. Board of Education, which similarly led to threats against the judiciary, but dissimilarly expanded constitutional rights, rather than rolled them back.
Roberts also commended Judge Esther Salas, a U.S. District Judge in New Jersey, for her bravery and advocacy after her son, Daniel Anderl, was murdered in a 2020 attack meant for her.
What he's saying: "The law requires every judge to swear an oath to perform his or her work without fear or favor, but we must support judges by ensuring their safety," Roberts wrote.
"A judicial system cannot and should not live in fear."
More from Axios:
The political leanings of the Supreme Court justices
Biden signs bill to bolster security for Supreme Court justices' families
Man pleads not guilty to attempting to kill Justice Kavanaugh
Go deeper