Google CEO taking charge of company's A.I. strategy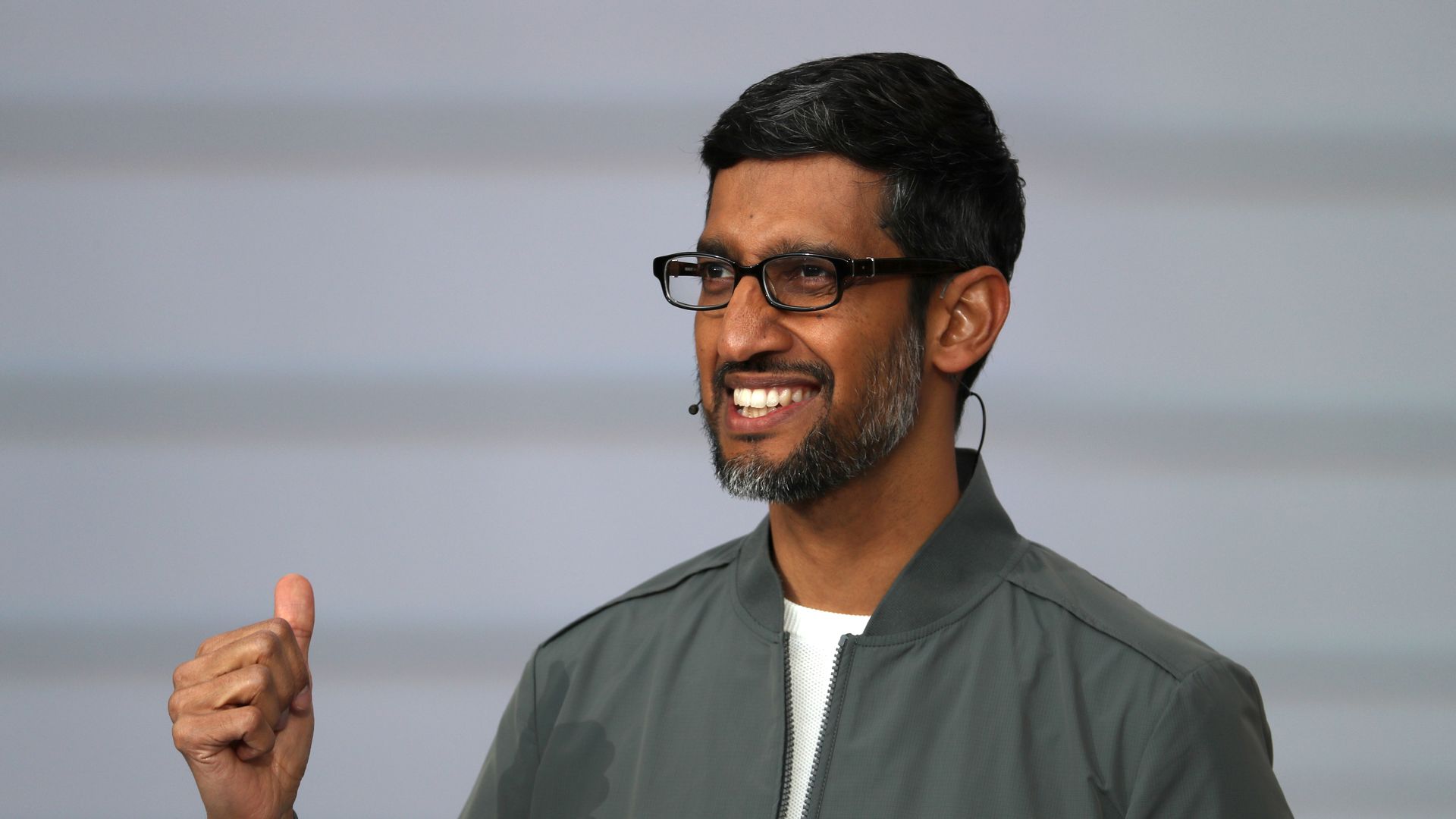 Google CEO Sundar Pichai is personally taking control of Google's A.I. strategy, the New York Times reports.
The big picture: The release of ChatGPT three weeks ago led Google management to declare a "code red," per the Times.
Why it matters: The chatbot answers queries in simple text, rather than with a list of links. That could disrupt search as surely as smartphones displaced landlines.
What's happening: Pichai has "upended the work of numerous groups inside the company to respond to the threat that ChatGPT poses," the Times writes.
Employees are racing to build "A.I. products that can create artwork and other images, like OpenAI's DALL-E technology."
Go deeper