Arctic blast and intense winter holiday storm to slam U.S.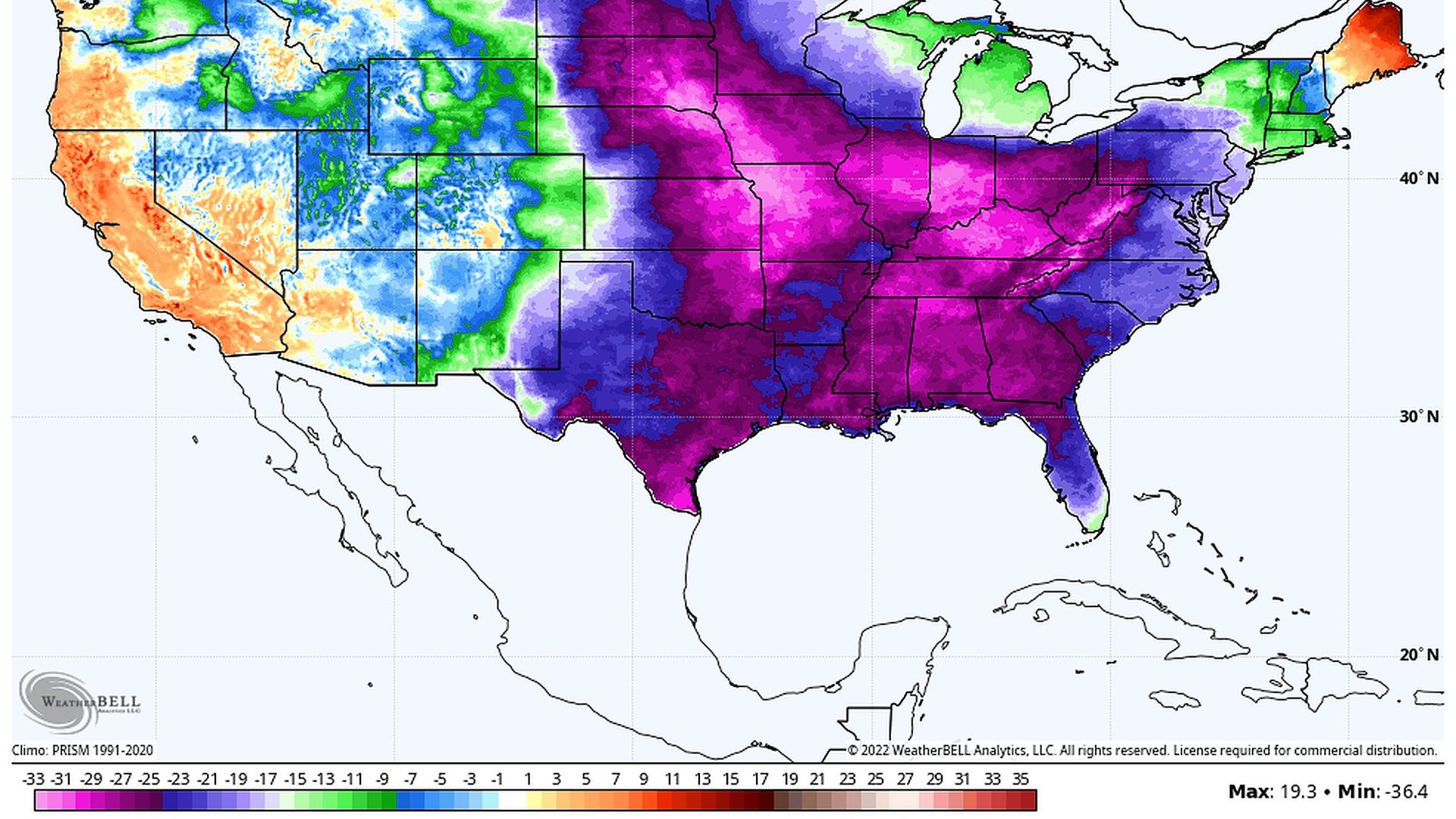 Some 33 million people are under winter storm watches and 27 million others are under wind chill alerts ahead of an Arctic outbreak and a related major storm sweeping the country this week.
Threat level: Arctic air began to bite across the Northern Plains Monday, ahead of the blockbuster storm forming and hammering the Midwest and the Great Lakes later this week. Forecasters are warning of power outages and "extensive" holiday travel delays throughout the Midwest and East.
"A surge of Arctic air behind a cold front crossing the U.S. through the week will bring widespread, dangerous wind chill temperatures through much of the central U.S. and a potential flash freeze from the mid-South to the East Coast," per a National Weather Service update Monday night.
"A major winter storm will form on this front bringing heavy snow and high winds creating blizzard conditions for parts of the Plains into the Great Lakes."
By the numbers: 270 million people in the Lower 48 states are expected to see temperatures plunge to 32°F or below during the next seven days, and a major winter storm will strike the Midwest, according to National Weather Service forecast data analyzed by Weatherbell.com.
About 55 million people in the Lower 48 states are expected to see temperatures hit 0°F or below during the next seven days, per NWS forecasts.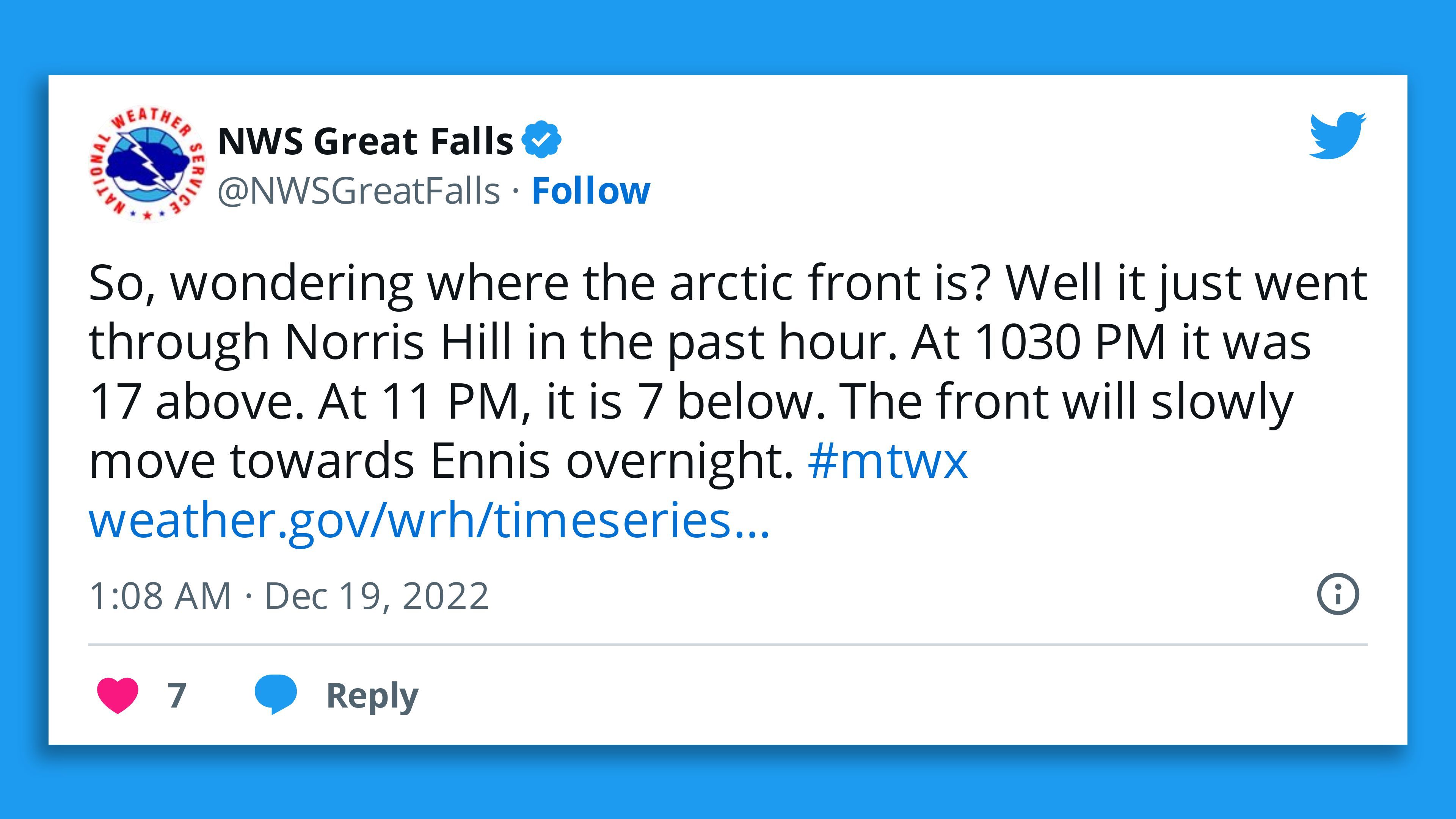 What's next: The monster storm is forecast to start slamming the north-central U.S. on Wednesday night. Affected cities include Buffalo, Des Moines, St. Louis, Milwaukee, Kansas City and Chicago — where the National Weather service is warning of "dangerous cold," blizzard conditions and strong winds.
The NWS warned low visibility and drifting snow will from Thursday make travel "difficult to impossible" in Chicago and strong winds would likely bring power outages.
Meanwhile, the Dallas-Ft. Worth area is expected to see two to three days of temperatures below freezing, including Christmas Eve, with bitterly cold wind chills during the period.
Between the lines: For many people, it will be the coldest Christmas Eve and Christmas in many years, with some seeing the coldest Christmas since the 1980s.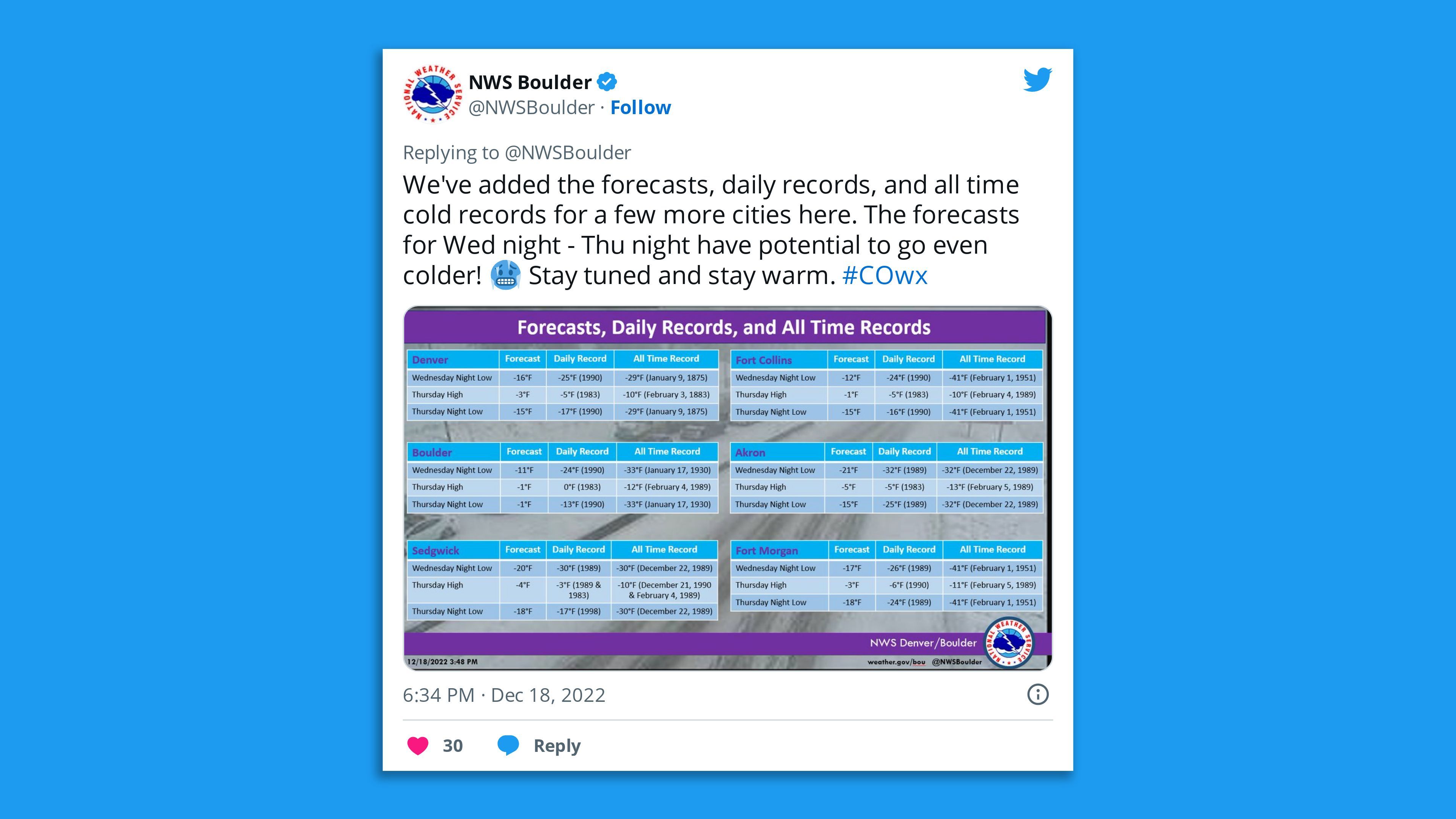 Zoom in: The forecast for certain cities in the path of the extreme cold helps illustrate what is to come.
In Chicago, temperatures are set to drop there to 23°F on Tuesday and the city could see a low of -1°F on Christmas Day.
In Des Moines, Wednesday's high looks to be 20°F, with a low of -5°F. Thursday could see a high of 4°F, with a low of -11°F. Friday was -3°F, and a low of -11°F.
In Denver, Wednesday's high is forecast to be near 41°F, with a low of -12°F. Temperatures are set to plummet by Friday, with a high of -1°F and a low of -8°F.
In Dallas, the cold arrives Thursday, with a high of 45°F but a low tumbling to 9°F by Friday.
Washington, D.C., is set to see a low of 18°F on Christmas Day.
Atlanta is forecast to have its coldest day on Christmas Eve, when a low of 12°F is forecast.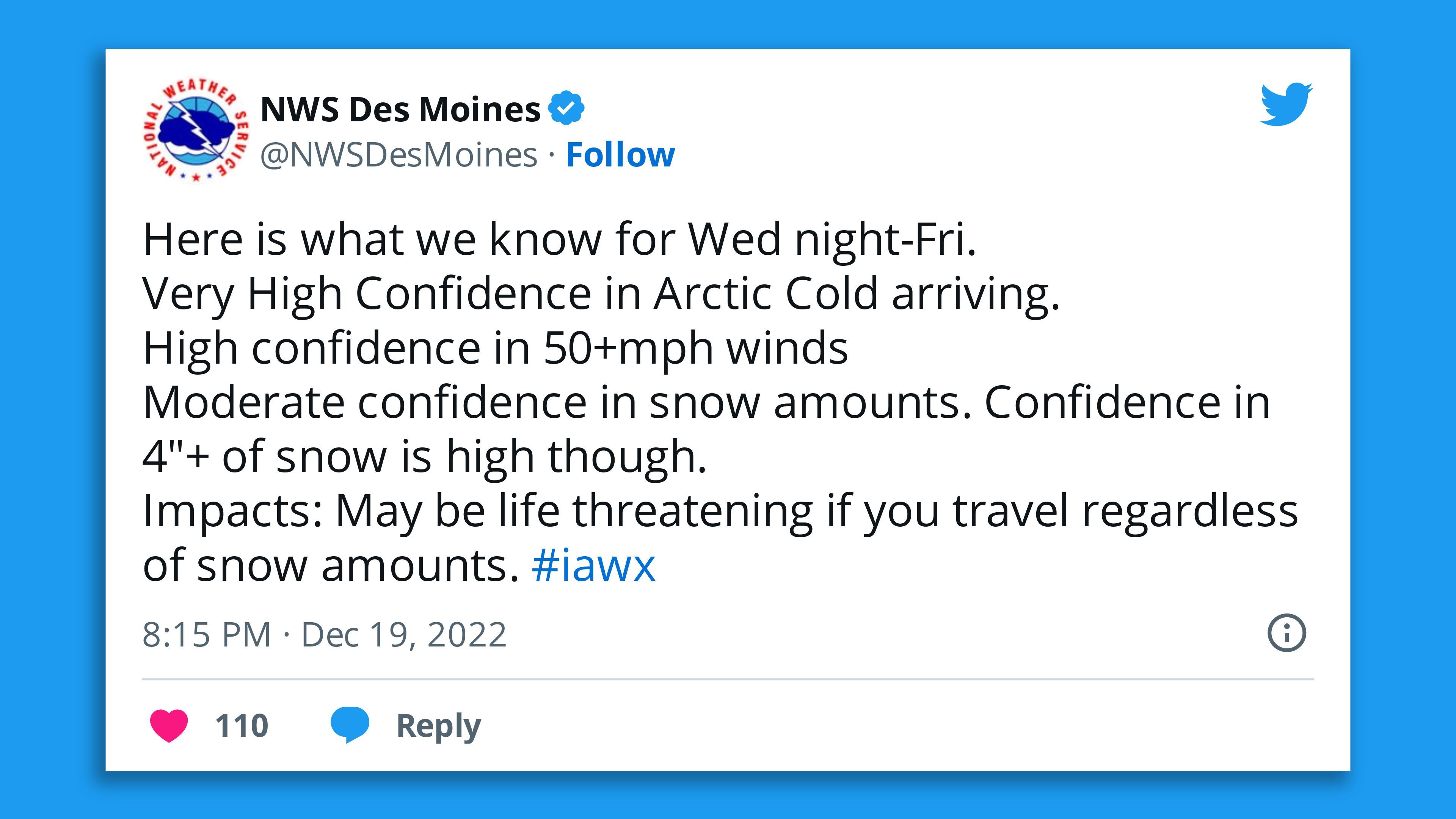 Thought bubble: This weather pattern is linked to a lobe of the polar vortex in the lower atmosphere (separate from the main vortex higher in the atmosphere over the North Pole), that is rotating south out of Siberia.
Editor's note: This article has been updated with new forecast details throughout and further context.
Go deeper