Hawaii flight turbulence leaves 11 people seriously injured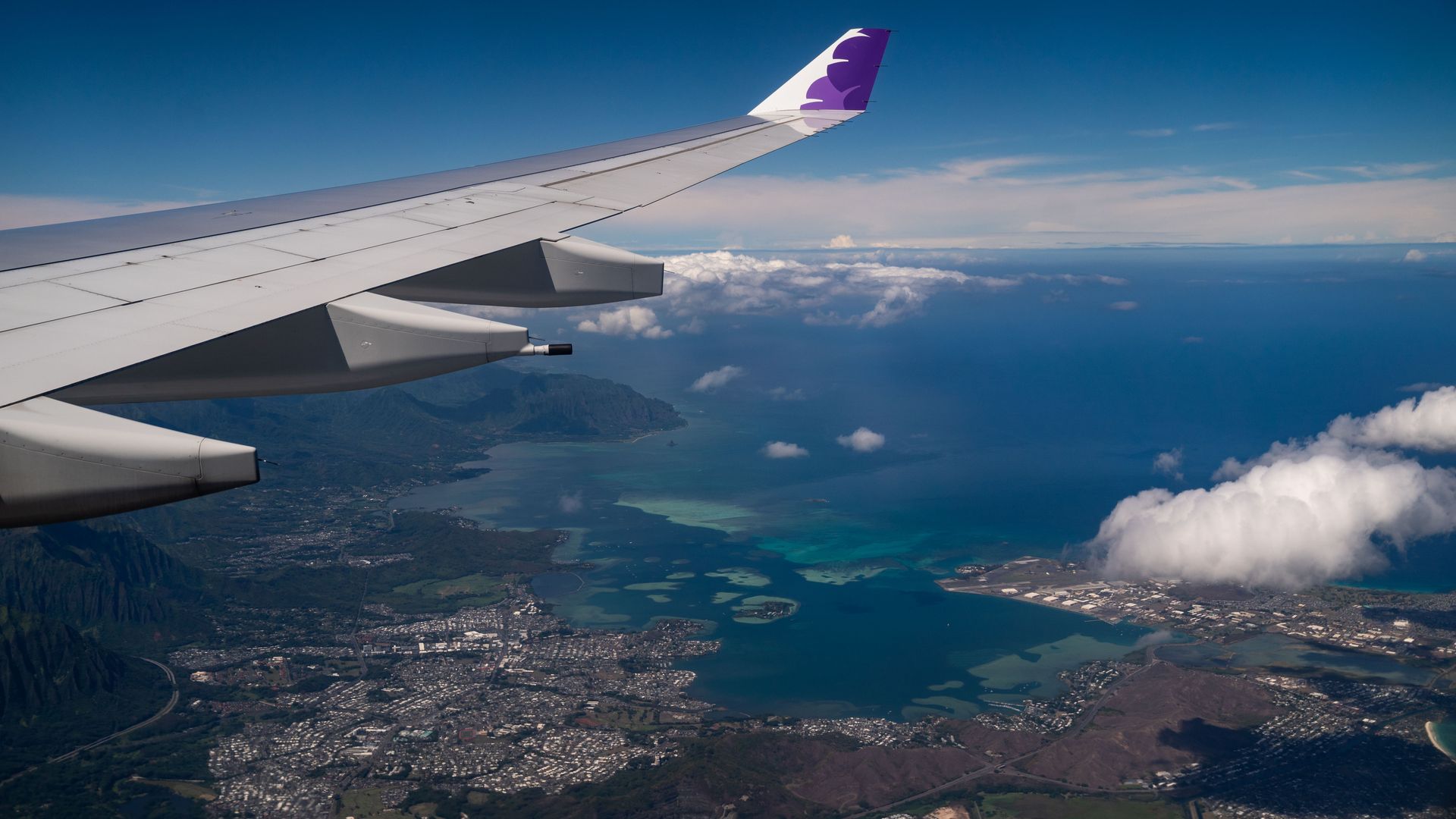 Hawaiian officials said a flight from Phoenix to Honolulu left 36 people injured Sunday after the plane carrying 278 passengers hit "severe turbulence" near the islands on Sunday morning.
The big picture: The Honolulu Emergency Medical Services said 20 people were taken to local hospitals, including 11 people in serious condition, following the Hawaiian Airlines incident, which occurred as the National Weather Service said a "strong cold front" passing through Hawaii was bringing "weather hazards."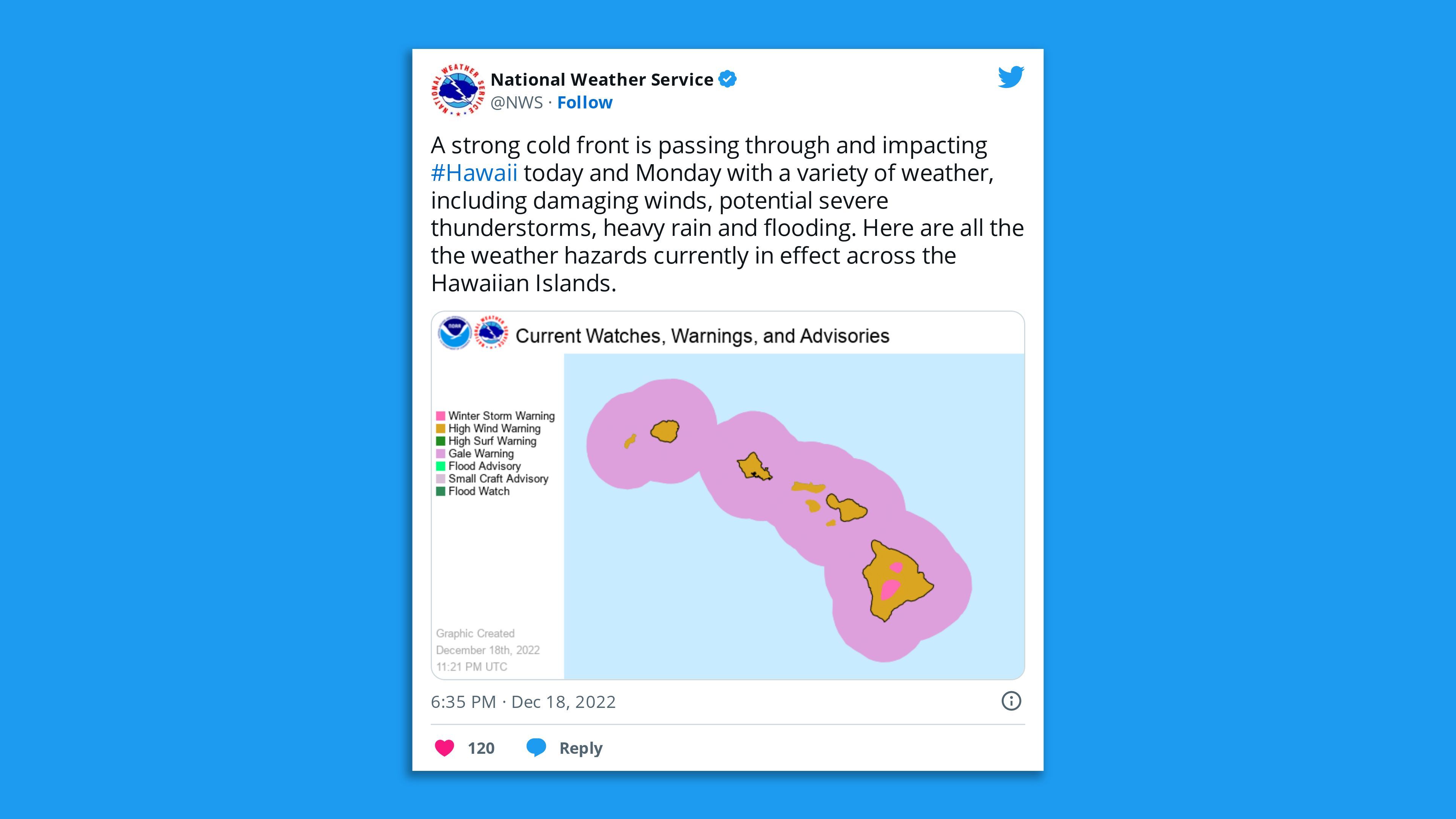 Hawaii's emergency services department said one patient was a 14-month-old baby, per multiple reports.
The Federal Aviation Administration is investigating the cause of the incident, but the NWS noted there were thunderstorms in the area.
What they're saying: Hawaiian Airlines chief operating officer Jon Snook told reporters Sunday afternoon that the plane was passing through an unstable "patch of air" when the turbulence hit.
Snook noted the airline had seen "an incident of this nature in recent history."
"Injuries occur because the aircraft goes down and if you don't have your seat belt on, you stay where you are as the aircraft goes down," he said.
Go deeper