Congress approves one-week funding bill to avert shutdown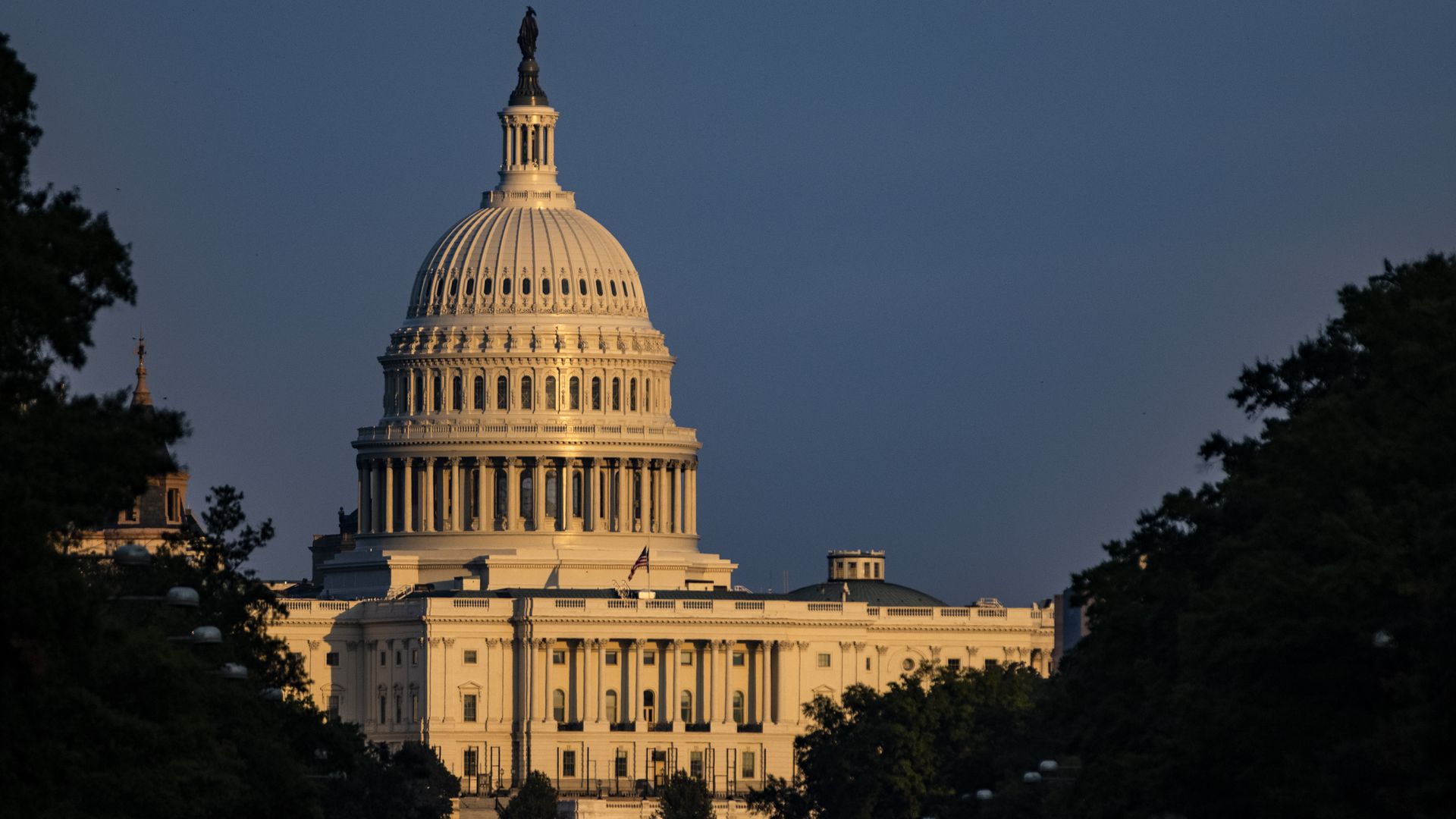 Congress approved a one-week extension of federal funding Thursday to temporarily avoid a government shutdown, sending it to President Biden's desk just one day before funding was set to run out.
Why it matters: The stopgap measure gives congressional negotiators much-needed additional runway as they work to reach a deal on an annual budget before the holidays.
Driving the news: The Senate on Thursday voted 71-19 to pass what is known as a continuing resolution, which will keep the government funded at the 2022 levels until Dec. 23.
The House voted 224-201 to pass the measure on Wednesday.
The measure received broad Republican support in the Senate, where Minority Leader Mitch McConnell (R-Ky.) has blessed efforts to reach a budget deal before the year's end.
But only nine Republicans voted for it in the House, where GOP leadership whipped against it in the hopes of stalling budget negotiations until they take power in January.
What we're watching: House Speaker Nancy Pelosi (D-Calif.) said at a press conference on Thursday she is "optimistic" that the lawmakers tasked with hammering out the annual budget bill will be pencils down before Christmas.
"It's Friday to Friday, so appropriators have enough time to finish and we have enough time to finish, so that you can go home and celebrate the holidays with your families," she told reporters.
The leaders of the House and Senate Appropriations Committees announced Tuesday they were closing in on a bill. "We have a framework that provides a path forward to enact an omnibus next week," said Rep. Rosa DeLauro (D-Conn.).
Editor's note: This articled has been corrected to note that the House voted 224-201 to pass the measure, not 215-9.
Go deeper