Trump's dinner with white nationalist spurs pushback from GOP senators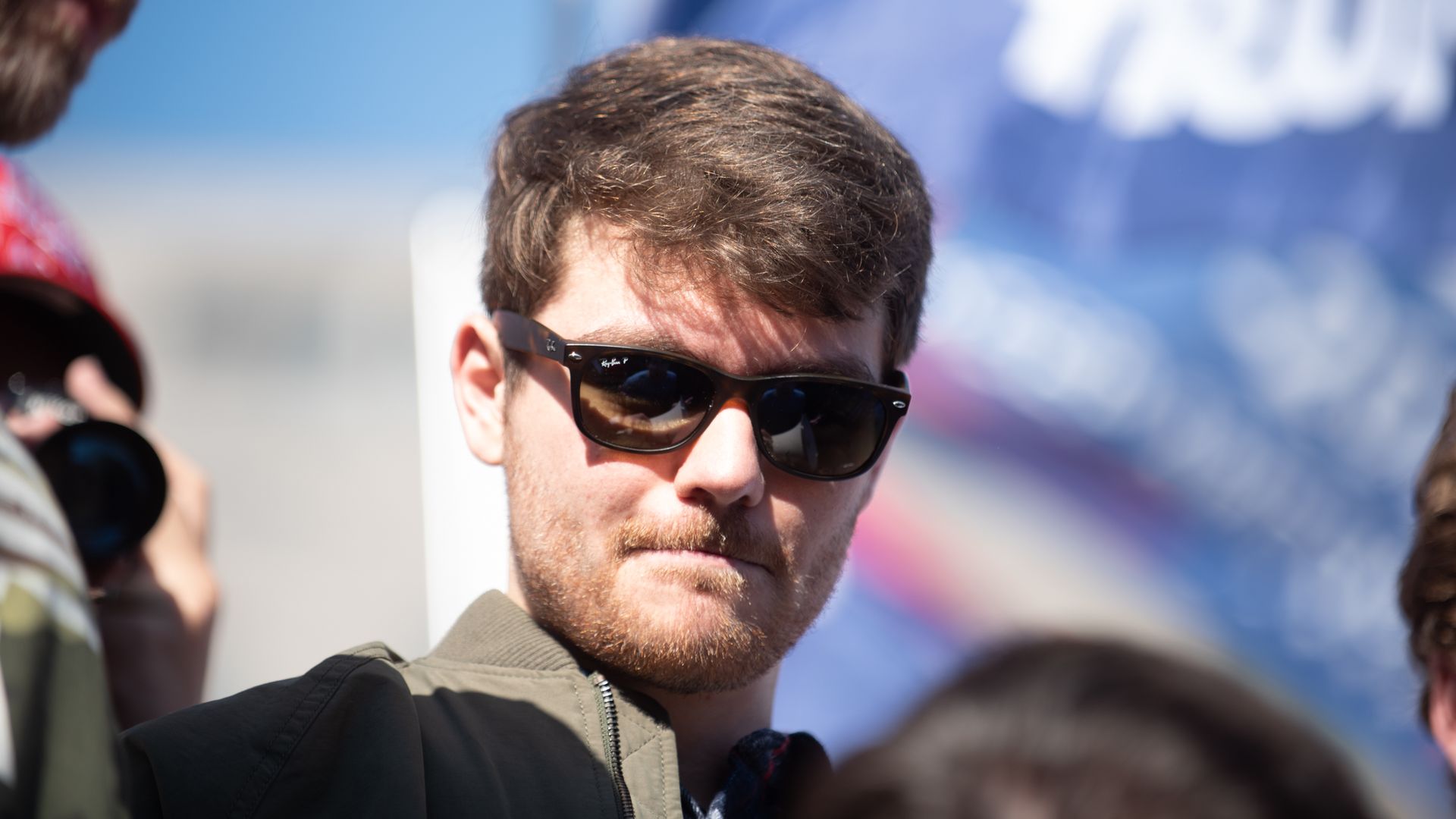 Some Republican senators on Monday criticized former President Trump's dinner with antisemitic rapper Ye and white nationalist Nick Fuentes.
Driving the news: As senators returned to the Capitol on Monday evening, some Trump-critical Republicans offered condemnations of the dinner, while even some allies pushed back by questioning the former president's judgment – and that of his staffers.
"There's no bottom to the degree to which he's willing to degrade himself, and the country for that matter," said Sen. Mitt Romney (R-Utah), a vocal Trump foe, calling the dinner, "disgusting."
Senate Minority Whip John Thune (R-S.D.) said the dinner is "just a bad idea on every level. I don't know who was advising him on his staff but I hope that whoever that person was got fired."
"There's a lot of other people I think he could have met with to help the country be stronger and go more in the right direction, there's no doubt about that," said Trump-aligned Sen. Tommy Tuberville (R-Ala.) – though he said whether the president apologizes is "up to him."
Yes, but: Other senators declined to weigh in on Monday.
Senate Minority Leader Mitch McConnell (R-Ky.) said he would be "happy" to take questions about it during his weekly press conference on Tuesday.
Of note: Before Monday night, only a handful of congressional Republicans had publicly disapproved of Trump's dinner.
Rep. Liz Cheney (R-Wyo.) called it "indefensible," while Rep. Adam Kinzinger (R-Ill.) tweeted: "[H]as [House Minority Leader Kevin McCarthy] condemned this yet? Or nah?" Both are vocal Trump critics leaving office in January.
Rep. Don Bacon (R-Neb.), the GOP co-chair of the Caucus for the Advancement of Torah Values, told Axios of the dinner: "I am appalled."
Rep. James Comer (R-Ky.), likely the next chair of the House Oversight Committee, told NBC's "Meet the Press" that Trump "needs better judgment in who he dines with."
Spokespeople for nearly two dozen House and Senate Republicans — including party leaders, co-chairs of caucuses and task forces focused on Judaism or antisemitism and sponsors of legislation to combat antisemitic hate crimes — did not respond to requests for comment over the weekend.
The other side: Democrats spent the weekend challenging their Republican colleagues to condemn Trump's dinner with Fuentes, an extremist who frequently promotes racist and antisemitic conspiracy theories.
Rep. Debbie Wasserman Schultz (D-Fla.) said in a statement to Axios: "Republicans who continue to remain silent become complicit in legitimizing bigotry and hate when the leader of their own party mainstreams fringe white nationalists and antisemites."
Wasserman Schultz is a co-chair of the Caucus on Black-Jewish Relations, which condemned antisemitic comments by Ye, formerly known as Kanye West, last month. Her fellow co-chair, Rep. Lee Zeldin (R-N.Y.), did not respond to a request for comment.
The big picture: Trump has also received pushback from outside groups and other major Republican figures, including potential 2024 rivals.
The Republican Jewish Coalition said in a statement: "We strongly condemn the virulent antisemitism of Kanye West and Nick Fuentes and call on all political leaders to reject their messages of hate and refuse to meet with them."
Republican National Committee chair Ronna McDaniel said in a statement: "As I had repeatedly said, white supremacy, neo-Nazism, hate speech and bigotry are disgusting and do not have a home in the Republican Party."
Trump administration Secretary of State Mike Pompeo, former New Jersey Gov. Chris Christie and Arkansas Gov. Asa Hutchinson all called out the dinner, with varying degrees of directness.
Editor's note: This story has been updated to include additional reactions from GOP senators.
Go deeper