Ukraine grain deal extended as Russia unleashes more strikes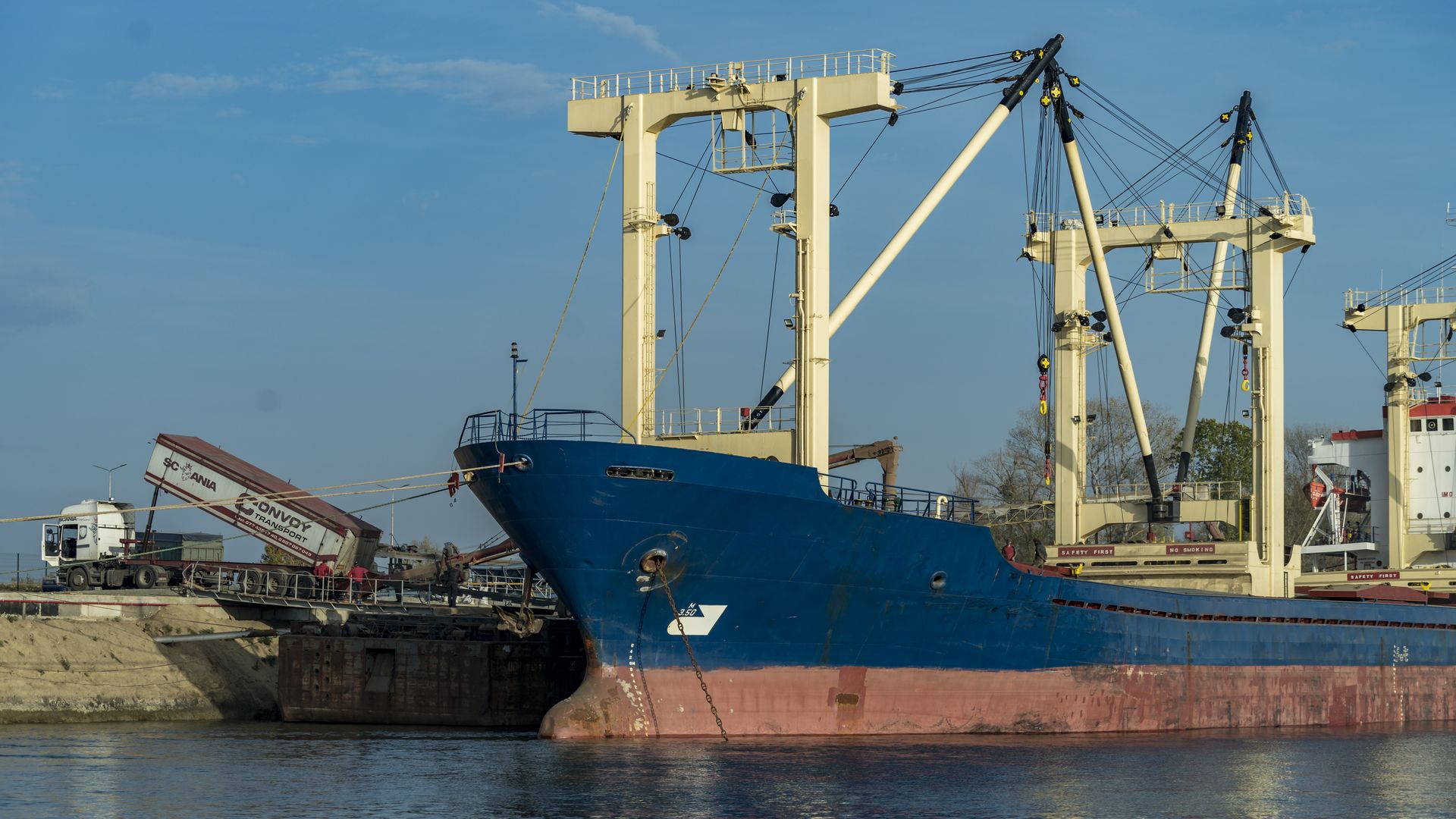 A crucial grain deal allowing shipments of Ukrainian grain to leave the country's ports was extended on Thursday for another 120 days.
Why it matters: The deal — which was set to expire on Saturday — has been key to helping alleviate the deepening food crisis around the world that was further aggravated by Russia's blockade of Ukrainian ports in the first few months of the war.
What they're saying: "Grain Deal will be prolonged for 120 days," Ukrainian President Volodymyr Zelensky tweeted Thursday, adding that United Nations Secretary-General António Guterres and Turkish President Recep Tayyip Erdoğan "made key decision in the global fight against the food crisis."
Meanwhile, Russia launched a fresh barrage of missile strikes on Ukraine on Thursday, striking cities across Ukraine.
Zoom in: Odesa saw its first hit in weeks, on an infrastructure facility, the Wall Street Journal reported.
Go deeper