Jan. 6 panel slams Pence for saying he won't testify in Capitol riot probe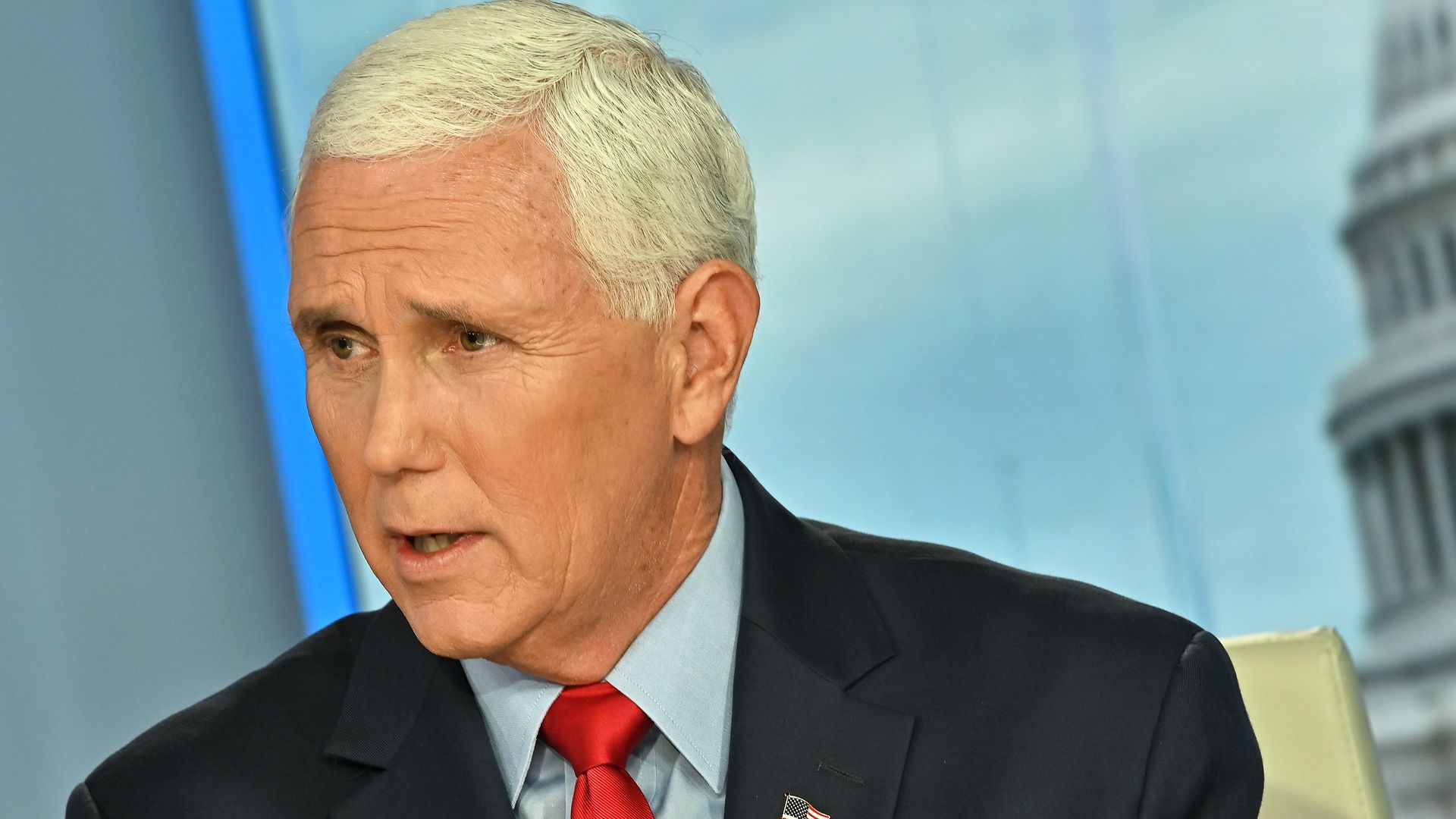 The House Jan. 6 select committee slammed former Vice President Mike Pence Wednesday for saying he's "closing the door" on testifying in their investigation of the U.S. Capitol riot.
Driving the news: "Congress has no right to my testimony," Pence said in a preview for an interview airing on CBS' "Face the Nation" Sunday.
"I believe it would establish terrible precedent for the Congress to summon a vice president of the United States to speak about deliberations that took place at the White House," he said.
Pence called the investigation was "partisan" and said every member of the committee was appointed by Democrats.
Flashback: Pence has previously said he'd "consider" testifying before the committee "if there was an invitation to participate," but noted it would be "unprecedented."
What they're saying: "The Select Committee has proceeded respectfully and responsibly in our engagement with Vice President Pence, so it is disappointing that he is misrepresenting the nature of our investigation while giving interviews to promote his new book," said committee chair Bennie Thompson (D-MS) and vice chair Liz Cheney (R-WY) in a statement.
They said House Republican Leader Kevin McCarthy had the opportunity to nominate five members of the panel and Speaker Nancy Pelosi (R-Calif.) initially accepted three of those and invited him to propose two others.
"Rather than doing so, McCarthy chose to withdraw all his nominees and refused to participate at all—so that he could make the false claim that the Committee was entirely one-sided," Thompson and Cheney said. "In fact, both the Vice Chair and Representative Kinzinger are Republicans."
"The Select Committee has consistently praised the former Vice President's refusal to bow to former President Trump's pressure to illegally refuse to count electoral votes on January 6th. But his recent statements about the Select Committee are not accurate."
Go deeper