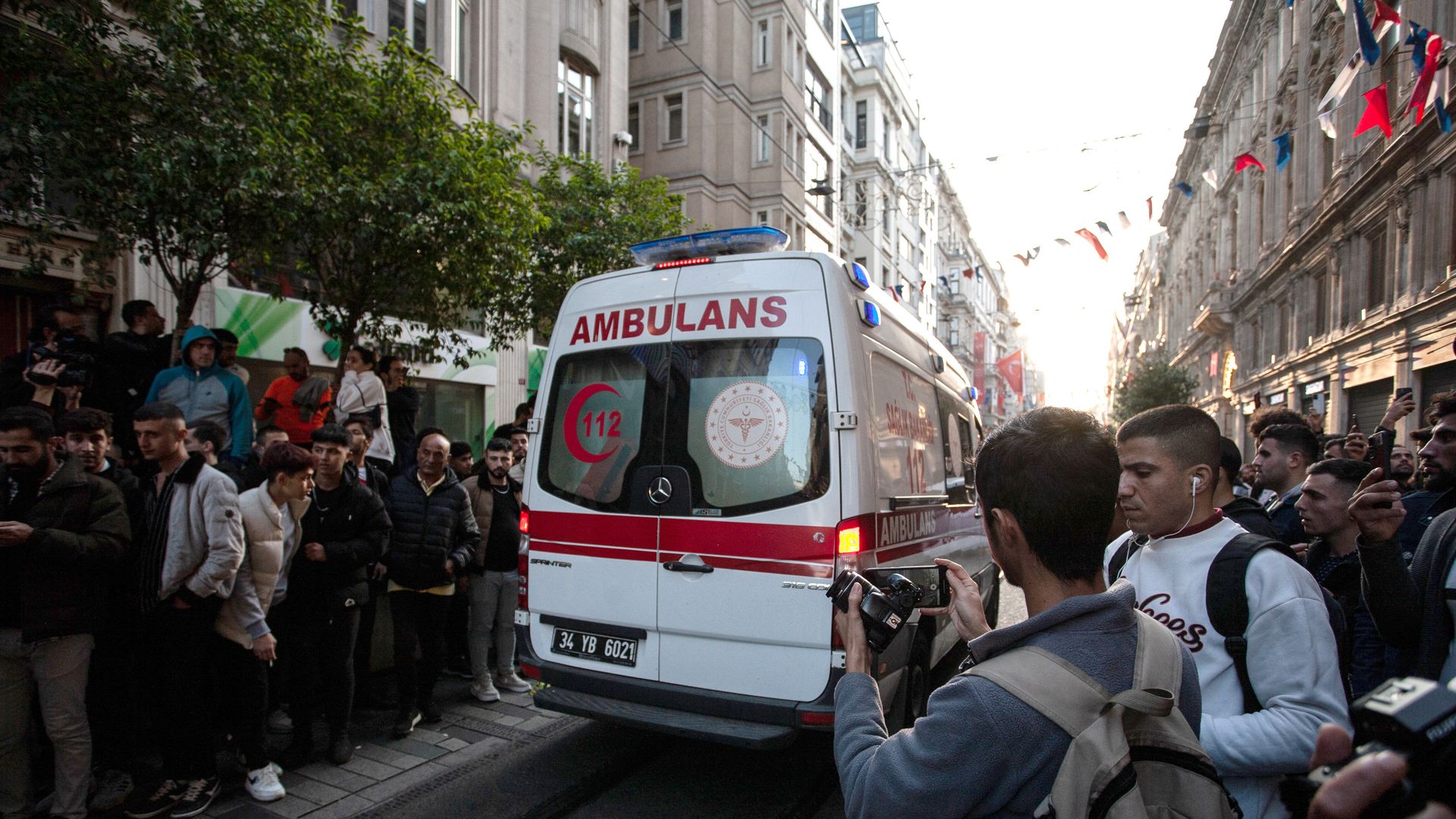 Turkish President Recep Tayyip Erdoğan condemned what he called a "treacherous" bomb attack that officials say killed six people and injured more than 80 others along a popular Istanbul pedestrian street on Sunday.
The latest: Interior Minister Suleyman Soylu said Monday Turkish police had arrested the suspected bomber and 21 others for the attack, which he blamed on Kurdish militants, per Reuters. No group has claimed responsibility for the blast.
"Our assessment is that the order for the deadly terror attack came from Ayn al-Arab in northern Syria, where the PKK/YPG has its Syrian headquarters," Soylu said, according to the Guardian.
What they're saying: "It would be wrong to say this is undoubtedly a terrorist attack but the initial developments and initial intelligence from my governor is that it smells like terrorism," Erdoğan said at a press conference ahead of his departure for the G20 summit in Indonesia.
"Our people can rest assured that the culprits behind the attack will be punished as they deserve," Erdoğan added.
Details: Witnesses told Reuters that the blast sent people running as flames erupted after the explosion. "When I heard the explosion, I was petrified, people froze, looking at each other. Then people started running away. What else can you do," Mehmet Akus, a 45-year-old restaurant worker, told the news agency.
Al Jazeera reported there had been no major warnings of a possible attack in the area, which typically has high security measures in place.
Of note: Turkey was hit by a string of deadly attacks by ISIS and outlawed Kurdish separatist groups between 2015 and 2017.
Editor's note: This article has been updated with new details throughout.
Go deeper