Twitter re-bans white nationalist Nick Fuentes after he makes new account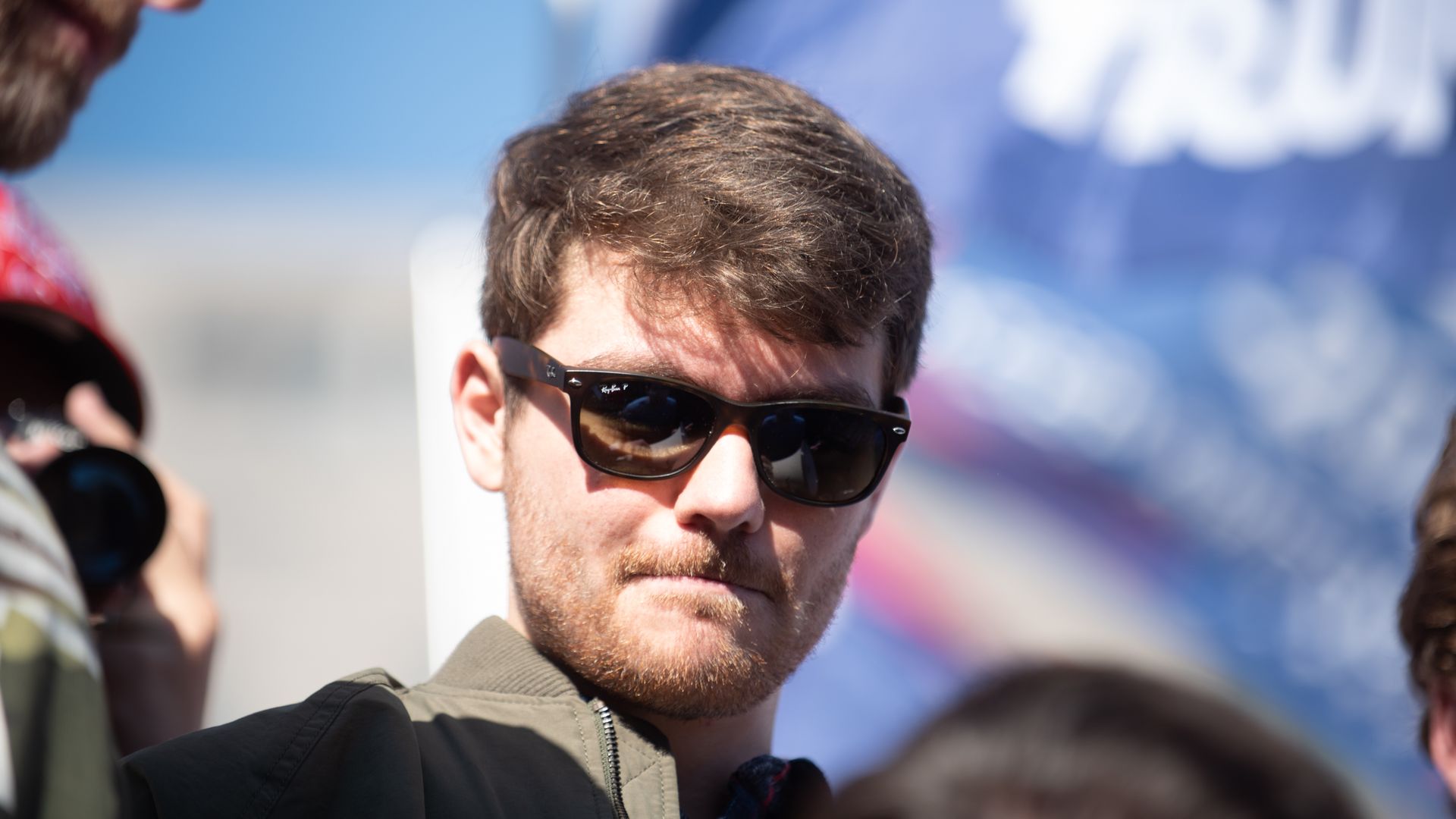 Twitter re-banned white nationalist Nick Fuentes after he made a new account on Saturday, according to The Daily Beast.
Why it matters: He and other far-right figures who were previously banned by Twitter have attempted to return to the platform since it was officially purchased last week by Elon Musk, who has emphasized that he wants the company to prioritize free speech.
However, Musk has clarified that speech on the platform would need to adhere to the local laws of any country Twitter operates in and that he does not want it to become "a free-for-all hellscape, where anything can be said with no consequences!"
Musk said Twitter would create a content moderation council "with widely diverse viewpoints" and that there would be "no major content decisions or account reinstatements" before then.
What they're saying: "Bottom line up front: Twitter's policies haven't changed. Hateful conduct has no place here. And we're taking steps to put a stop to an organized effort to make people think we have," Yoel Roth, Twitter's head of safety and integrity, said in a tweet Sunday.
"Over the last 48 hours, we've seen a small number of accounts post a ton of Tweets that include slurs and other derogatory terms. To give you a sense of scale: More than 50,000 Tweets repeatedly using a particular slur came from just 300 accounts," he added.
"Nearly all of these accounts are inauthentic. We've taken action to ban the users involved in this trolling campaign — and are going to continue working to address this in the days to come to make Twitter safe and welcoming for everyone."
The big picture: Fuentes was banned after making a new account under the handle @spookygoblin8, according to the Beast.
Fuentes is the founder of the far-right and white nationalist America First Foundation and has been labeled by the Department of Justice as a white supremacist.
He was first banned for repeated violations of Twitter's content moderation rules in December 2021, and he was banned on several other social media platforms as well.
Twitter also suspended far-right radio host Stew Peters again on Friday after he tried to return to the platform.
Go deeper: Musk brings in allies to start making changes at Twitter
Go deeper