Ye's Twitter account closely watched after Elon Musk takeover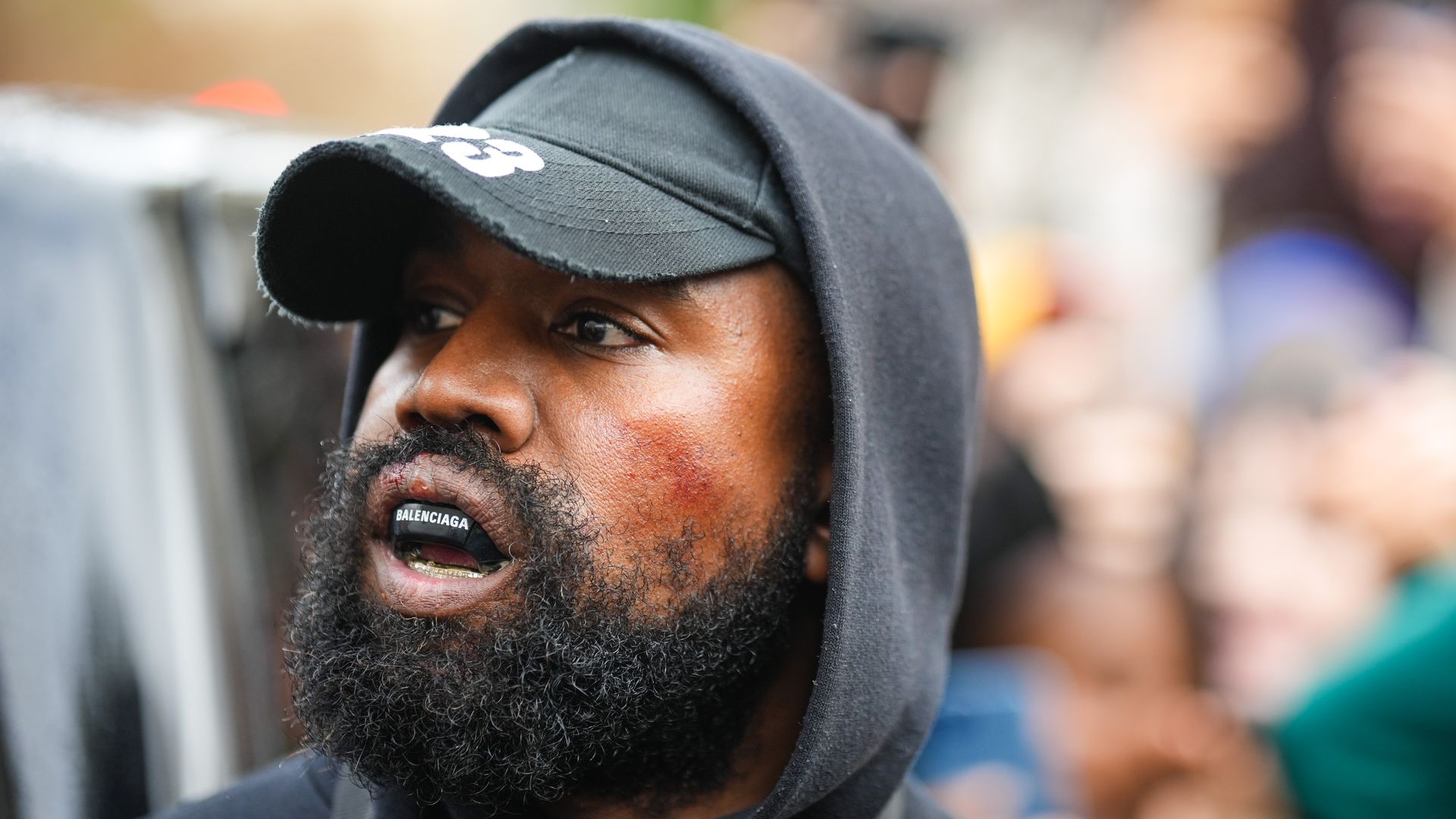 Elon Musk said Friday that Twitter restored the account of Ye, formerly known as Kanye West, before Musk's official takeover of the social media company.
The latest: Twitter "did not consult with or inform me" before restoring Ye's page, said Musk, who announced Friday plans to form a new content moderation council before making any major profile reinstatements.
Why it matters: Ye's page — restricted earlier this month — is one of a number of accounts that could serve as a barometer of how Musk will operate the company. Musk has indicated he doesn't believe in lifelong bans, according to Bloomberg.
Axios could not independently verify that Twitter granted Ye access to his account, and it's not clear if he has posting privileges.
Musk completed his takeover of Twitter Thursday night, and previously said he would allow former President Trump back on the platform.
Flashback: Ye's Twitter account was restricted earlier this month after he posted several antisemitic messages, including one that said he was "going death con 3 ON JEWISH PEOPLE."
At least eight organizations and two star athletes distanced themselves from Ye after his comments, which faced severe backlash.
The end of his partnership with Adidas, which condemned his remarks, dropped his estimated worth to $400 million, per Forbes.
Since the fallout, Ye has said he will buy Parler, a social media app that has become a haven for conservatives, to ensure people with conservative opinions "have the right to freely express ourselves" online.
Meanwhile, Musk purged a number of Twitter execs Thursday night, including Vijaya Gadde, Twitter's longtime head of legal, policy and trust, who was in charge of significant account decisions, including suspending Trump's account.
Editor's note: This story was updated with additional context.
Go deeper