Alito: Abortion opinion leak made justices "targets for assassination"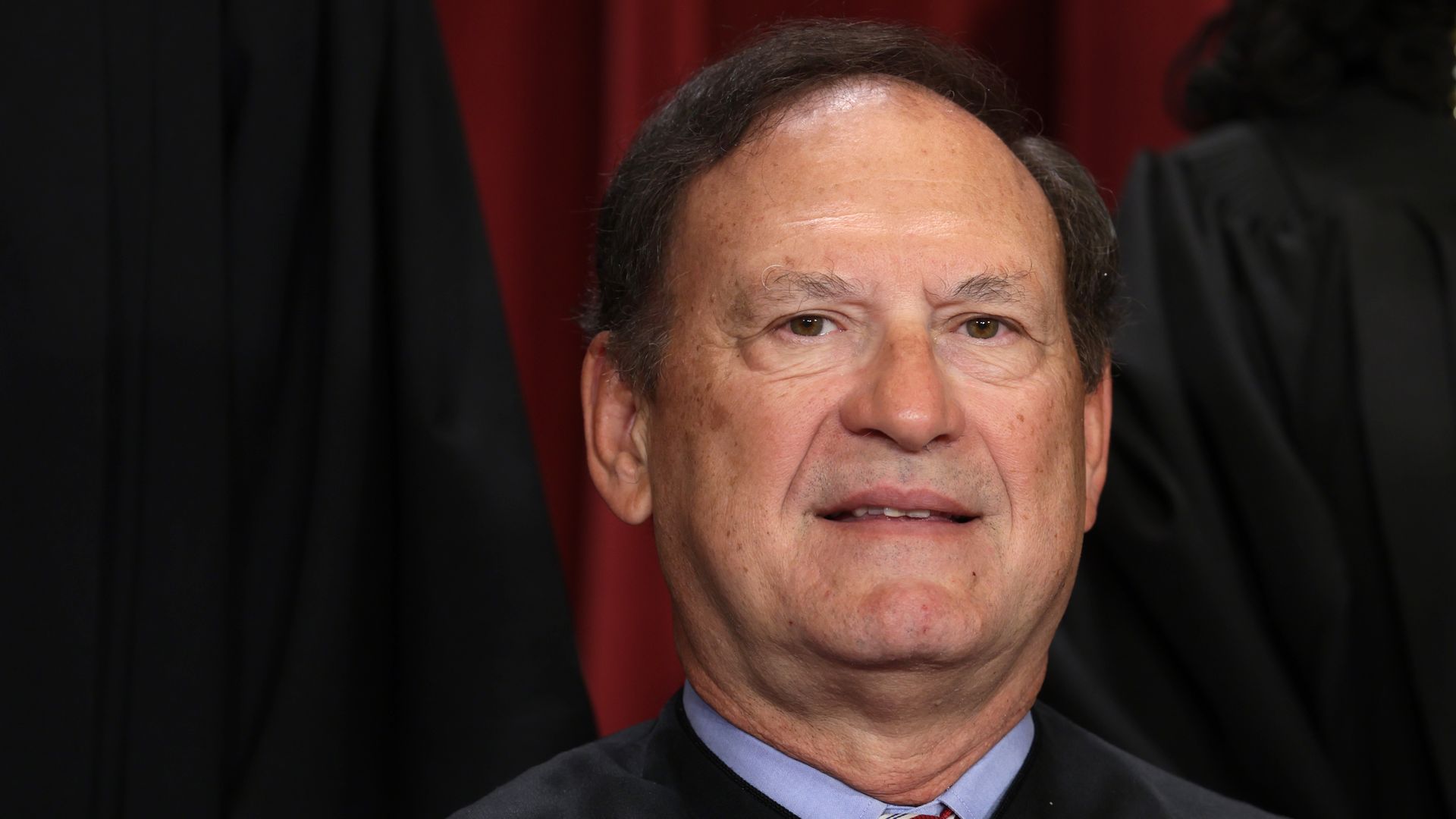 U.S. Supreme Court Justice Samuel Alito said Tuesday a leak of his draft opinion on overturning federal protections for abortion made members of the bench "thought to be in the majority ... targets for assassination."
Driving the news: The leak to Politico ahead of the decision confirming that opinion overruling Roe v Wade "gave people a rational reason to think they could prevent that from happening by killing one of us," Alito said in a speech at the conservative Heritage Foundation in Washington, D.C.
Alito pointed to the June arrest of a man with a weapon near Supreme Court Justice Brett Kavanaugh's home in Maryland. The suspect was charged with attempted murder.
The big picture: Chief Justice John Roberts announced in May the Supreme Court had launched an investigation into the leak — which Alito on Tuesday called a "grave betrayal of trust by somebody."
"It was a shock because nothing like that had happened in the past, so it certainly changed the atmosphere at the court for the remainder of last term," Alito said. "But that was last term, now we're in a new term."
Go deeper: Alito mocks world leaders who criticized Supreme Court abortion ruling
Editor's note: This article has been updated with more comment from Alito and further context.
Go deeper