Mexico faces flooding threat after deadly Hurricane Roslyn lashes country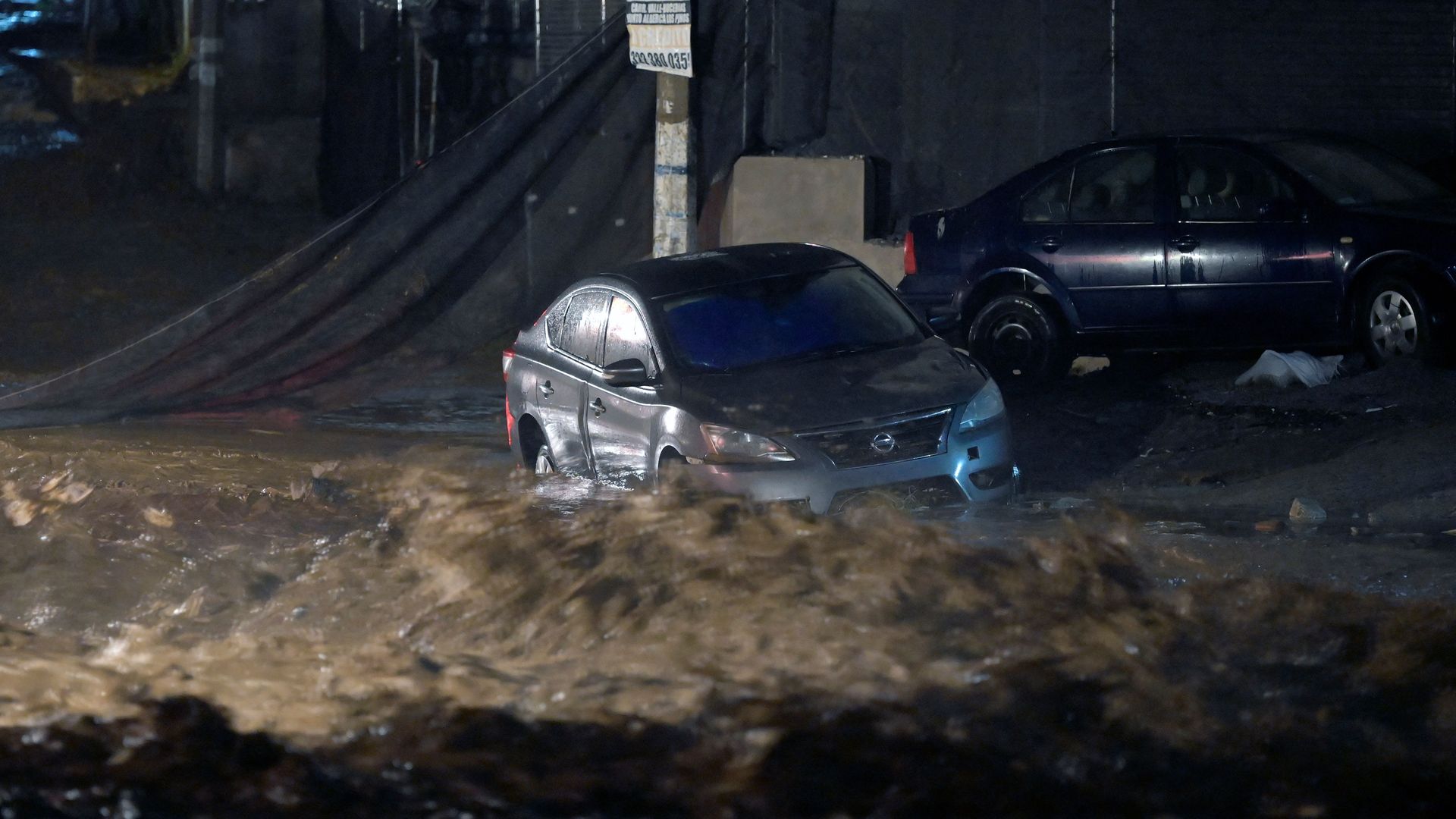 Hurricane Roslyn has killed at least two people after making landfall near Santa Cruz on Mexico's west coast as a Category 3 storm on Sunday, local authorities said.
The latest: "Lingering heavy rainfall from the remnants of Roslyn could lead to flooding and possible landslides in areas of rugged terrain over coastal west-central Mexico," the National Hurricane Center said in an update at 10pm ET.
Driving the news: Roslyn was packing maximum sustained winds of about 120 miles per hour when it made landfall on Sunday, according to the National Hurricane Center.
It was unleashing "damaging winds, a life-threatening storm surge and flooding rains" as it moved inland over west-central Mexico later in the morning, the NHC said.
Of note: Roslyn became the strongest eastern Pacific hurricane to hit Mexico since Hurricane Patricia struck the country on Oct. 23, 2015.
The big picture: It was classified as a tropical storm on Friday evening. But a 65 mph jump in wind speed saw the storm rapidly grow to a Category 4 hurricane in less than 24 hours on Saturday.
The storm became a hurricane at 10 pm Central Time Friday, and intensified into a Category 3 six hours later. The fast-paced growth of the storm rivals some of the quickest intensification rates on record for the eastern Pacific.
Roslyn was downgraded back to a Category 3 storm before it made landfall on Sunday morning and it weakened further as it moved inland, though it's remnants still posed a threat overnight.
Flashback: Hurricane Orlene, another Pacific storm, hit Mexico near Mazatlán as a Category 1 storm earlier this month.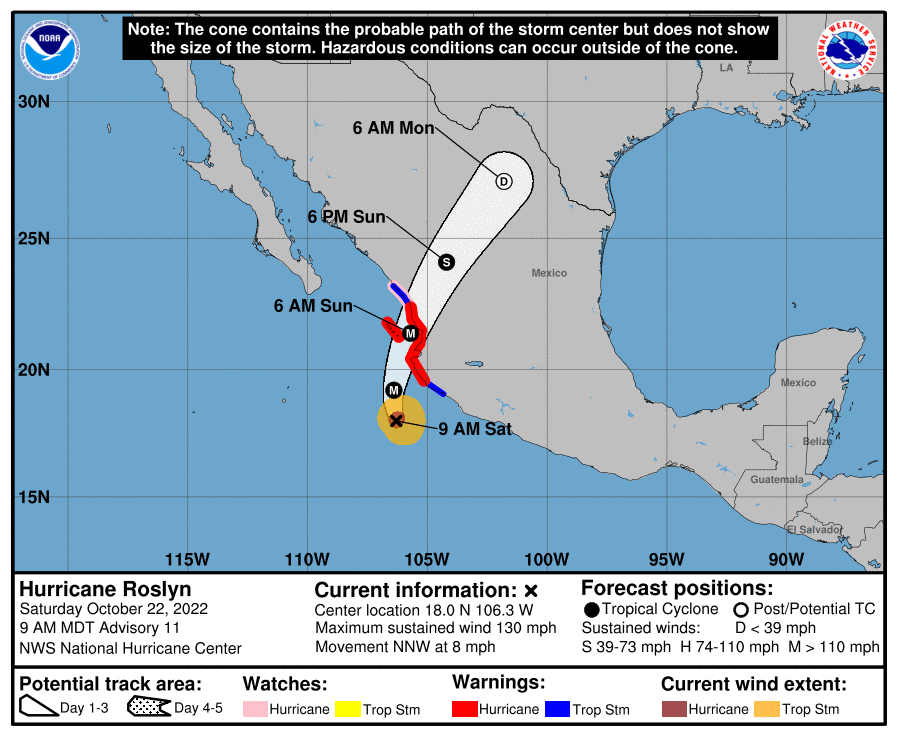 Thought bubble, via Axios' Andrew Freedman: Due in part to human-caused global warming, studies show an increase in the tendency of tropical cyclones such as hurricanes to rapidly intensify.
Such occurrences, most recently seen with Hurricane Ian in Florida, can catch coastal populations off guard and are a forecasting nightmare when they occur close to land.
Go deeper: Drones and satellites are making better, life-saving hurricane forecasts
Editor's note: This story has been updated with additional information throughout.
Go deeper