New index rates companies on helping workers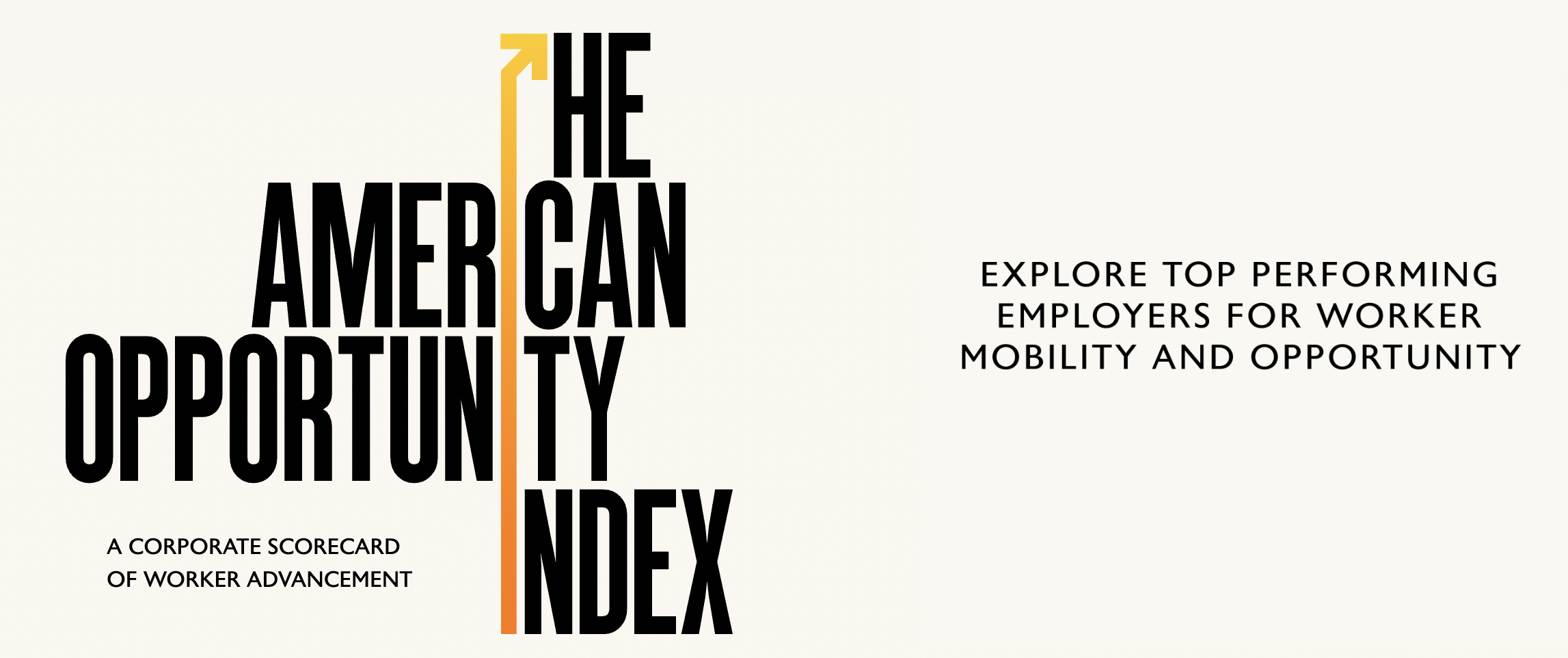 The American Opportunity Index, rating America's 250 largest public companies on how they help their workers get ahead, was released Thursday.
Driving the news: The yearlong project, which included economists and data scientists, is a collaboration of The Burning Glass Institute, Harvard Business School's Managing the Future of Work Project and Howard Schultz's Schultz Family Foundation.
How it works: The economic-mobility index rates the companies "on real-world outcomes of their employees in roles open to non-college graduates — not merely their statements on corporate policy."
The scorecard draws on "a new source of insight: big-data analysis of career histories, job postings, and salary sources of more than 3 million workers at those firms."
The top 5:
AT&T
American Express
Cisco
PG&E
Microsoft
Go deeper: See the top 50 ... Explore the index
Go deeper