Exclusive: Hearst eyes $12B in revenue as B2B business grows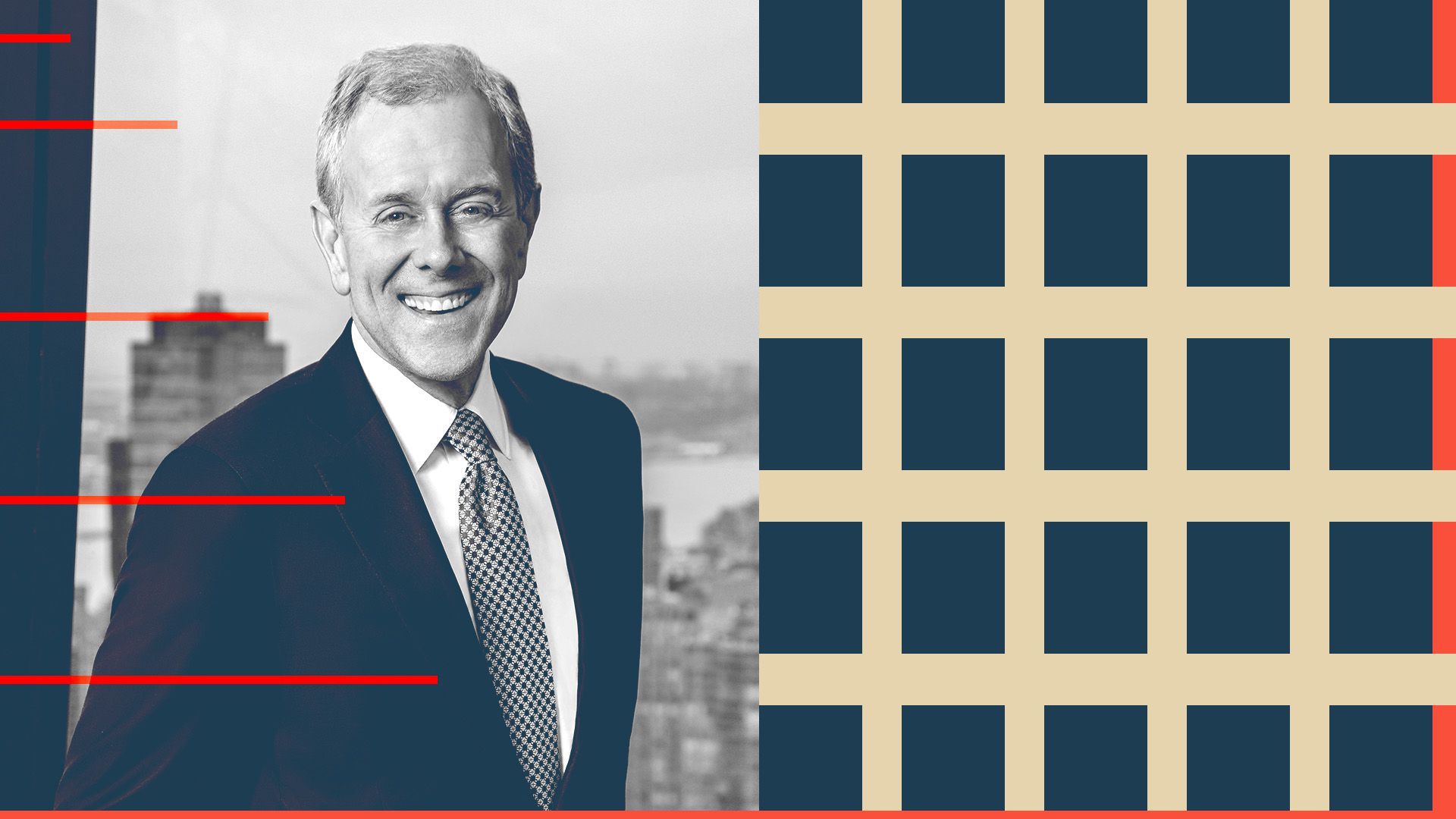 Hearst expects revenues to grow close to $12 billion this year, up slightly from the record $11.9 billion it earned last year, according to new figures from CEO Steve Swartz provided to Axios in an interview.
Why it matters: A larger portion of the company's profits now comes from its specialty media, data and software businesses than from its traditional consumer media businesses, which include magazines, newspapers, and local and national TV.
Ten years ago, Swartz noted, Hearst's specialty media, data and software portfolio represented less than 10% of total profits. This year, it will be "north of 40%."
That diversification has allowed Hearst to withstand some of the economic headwinds facing some of its traditional media businesses.
Details: On the consumer side, television continues to be Hearst's biggest source of profits, Swartz said in an interview at the 46-story Hearst Tower in midtown Manhattan.
Hearst owns 20% of ESPN and 50% of A&E, both through joint ventures with Disney. It also owns 33 local television stations across the country, with flagship markets in Boston and Orlando.
While TV is, in aggregate, Hearst's biggest source of profits, its Fitch Group bond rating business, which operates in dozens of countries overseas, is Hearst's single biggest contributor to profits, Swartz said.
Catch up quick: Hearst was founded in 1887 as a newspaper business before getting into magazines in the 1900s. It later acquired radio and TV stations to accompany its local newspaper titles.
The company has used its specialty magazines to push aggressively into analogous enterprise software and data businesses across health, finance and transportation that are today its fastest-growing profit center.
The 135-year-old company is owned by a family trust, in which only five of the 13 seats on the board of trustees are reserved for descendants of the Hearst family. The rest are made up of current and former Hearst executives.
The trust doesn't expire until the last of William Randolph Hearst's grandchildren who were alive at the time of his death have died.
Asked what happens at that point, Swartz said the board hasn't made a decision, but that it will continue to "keep doing things the way we've been doing" for the "foreseeable future."
Be smart: While its B2B business is growing quickly, the firm doesn't intend for those products to subsidize its traditional media and news businesses.
"They need to be able to stand on their own two feet," Swartz said. "If you have one part of the company really subsidizing the other, in the end, they'll all drag the whole down."
Hearst today carries no debt. It uses its "tremendous" amount of free cash flow, per Swartz, to make acquisitions and reinvest in its businesses.
"I think, at the heart of the company — which has been passed on from generation to generation — is a sense of pragmatism," Swartz said.
The big picture: Unlike some family-owned businesses that have gotten away from print newspapers in recent years, Hearst says it continues to remain invested in legacy media businesses through both organic growth and acquisition opportunities.
Across its portfolio of two dozen daily papers and 52 weeklies, Hearst now has 338,000 digital-only subscribers, up from 65,000 in 2018. The San Francisco Chronicle remains its biggest title by subscribers by far, with 150,000 digital-only subscribers.
"We are very much believers in the newspaper business. We're certainly staying in the newspaper business, and if anything, we'd like to find ways to expand," Swartz said, noting that its investment in the Chronicle has made the daily its "most profitable newspaper" following years of losses.
While the company plans to continue investing in its newspaper business, it doesn't intend to make any large deals to acquire major newspaper groups.
Instead, it plans to continue experimenting with local news collaboratives in certain regions. Its Connecticut Media Group venture has inspired opportunities for regional coverage groups in other areas, like San Francisco.
Be smart: The sale of Meredith's magazine brands to IAC-owned Dotdash last year spurred speculation about the future of Hearst's magazine business, as well as that of rival Condé Nast, a privately held magazine brand company.
Swartz said he is "absolutely" committed to holding onto Hearst's magazine portfolio, which includes more than two dozen lifestyle publications, such as Cosmopolitan, Esquire, Good Housekeeping and Harper's Bazaar.
The company has been able to avoid large-scale layoffs since the pandemic, but instituted magazine staffer buyouts last year in marketing and sales.
Last week, Hearst hired Lisa Ryan Howard as its global chief revenue officer of the magazine business from the New York Times, a signal of its intention to grow that sector.
On the B2B side of the company, Hearst has remained focused on enterprise data and software solutions across health, finance and transportation.
For example, last year it purchased a majority stake in Noregon Systems, a commercial vehicle data and diagnostics company.
Asked if it plans to expand from outside of its three focus areas, Swartz said "any company only has so much bandwidth, and we're pretty diversified right now."
What to watch: Hearst continues to be acquisitive and plans to grow its venture investments arm.
Hearst Ventures, which launched in 1995, has invested more than $1 billion to date in mostly digital-focused media, tech and transportation companies.
The company spends roughly $30 million–$50 million per year in smaller venture investments, including in BuzzFeed, the ride-hailing company Via, and GeoPhy, an AI-powered real estate valuation platform.
Swartz said given the continued profitability of Hearst's TV business, it's open to more acquisitions in that sector.
Go deeper