Cheetahs return to India after 70 years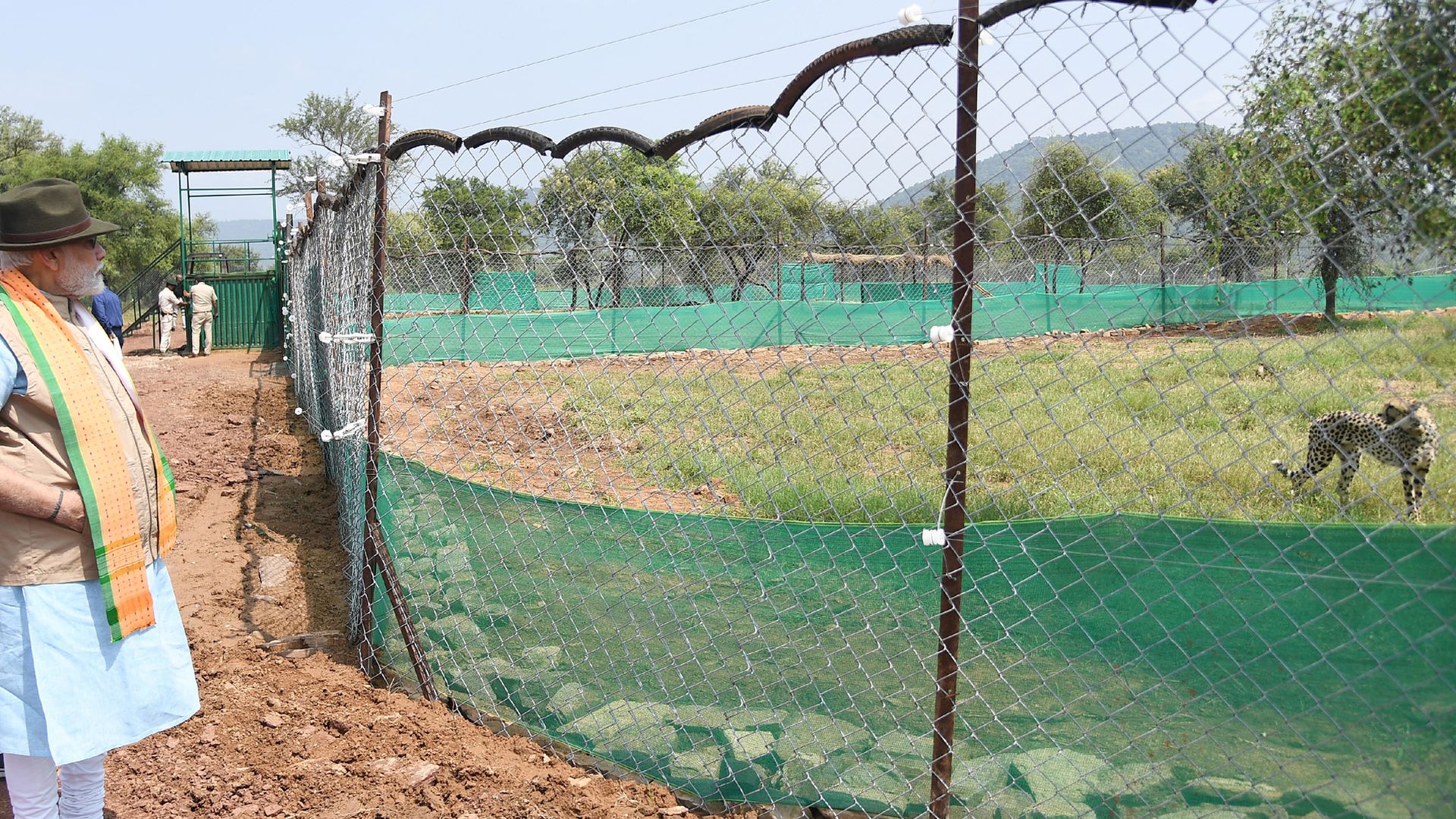 India's cheetah population died out 70 years ago. As of Saturday, they're back.
How it happened: Namibia, which is home to a third of the world's remaining 7,000 cheetahs, sent an initial eight cats to mark Indian Prime Minister Narendra Modi's birthday. More will soon be on the way.
"When the cheetah will run again … grasslands will be restored, biodiversity will increase and eco-tourism will get a boost," Modi said, per AP.
If the cheetahs thrive in their new environment — in a large national park — it could ensure the survival of the world's fastest land mammal.
Yes, but: Experts also warn that there could be unforeseen consequences for other animal populations.
Go deeper